Travis began training at The Underground when it was just a garage gym.
The workouts were furious, in fact, I still miss those days, as do ALL the original Undergrounders.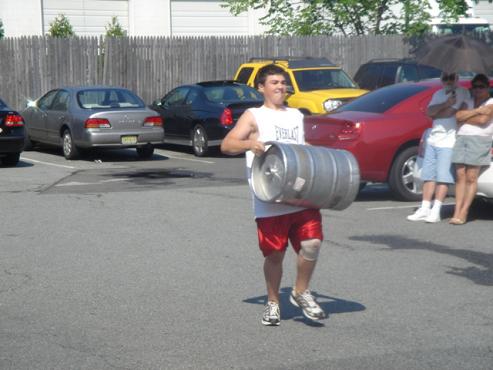 Travis was 160 lbs, soaking wet and he looked like a little boy.
But he trained with us 2 - 3 days a week and ate exactly as we outlined for him.
He didn't complain when he had to trap bar deadlift with only 185 lbs for months on end because his back could not handle any more weight.
Today, Travis deadlifts near 500 lbs, benches 340 and squats 405.
In 2 years, he piled on 60 lbs of muscle and walks around at a solid 220.
Imagine having 10 guys like Travis on a High School Football team!
Check out some footage of "T Woods" going through some training at The Undeground and drop a comment below. I always love to hear your thoughts, comments and questions.
You may not want to gain 60 lbs, but what about 10 lbs, or even 5 lbs?
I've met too many dudes struggling to get stronger and unable to pack on solid muscle.
It's time for some Beast Training, no doubt about it.
Drop your comments below,
Peace!
--Z--
PS: If you want to add brute strength and pack on solid muscle then simply follow the Beast Program I outline for you at http://UndergroundStrengthManual.com
PPS: If you are a Coach and want to learn how you can apply my methods into your program or fitness business, then check out my upcoming USC Certifications HERE
(Visited 126 times, 2 visits today)