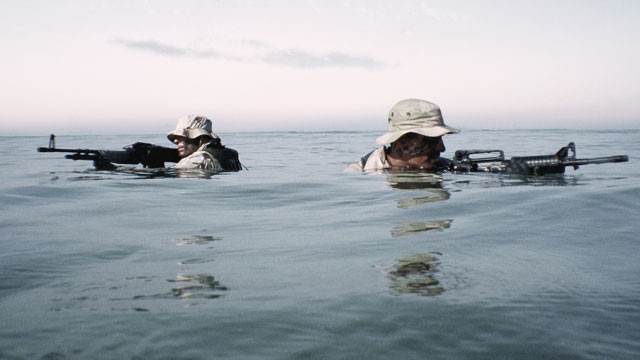 You've seen my past few blog posts and videos, ALL of them are always inspired by something DEEP within. In the video below I explain who, what, where and why.
You'll also see another video by a Navy SEAL who has influenced me as well.
Watch those videos.
Learn from them.
Take ACTION and DO something with your new information.
Check it out.....
[youtube width="640" height="390"]http://www.youtube.com/watch?v=LlqduQO1ZNs[/youtube]
The Date of The Underground Strength Conference is June 8, 9 and 10.
Lock down those dates. There is a possibility of needing to make it June 7 - 9, but either way, lock those days down NOW, you will NOT wanna miss this shyt!!
Now, on to a video that REALLY solidified some of the things I've been missing in my life, please check this out, special thanks to Doc Frog, David Rutherford for these videos....
[youtube width="640" height="390"]http://www.youtube.com/watch?v=7rPdft4z23w[/youtube]
4 Critical Mission Steps to TEAM Life from a Navy SEAL:
Mission # 1) Commitment from the HEART, nothing less will suffice, 100% or it does NOT count
Mission # 2) You MUST Train HARD to make you and your team better, every day, something MUST be done to make your team better
Mission # 3) Communicate Openly, do NOT expect people to read your mind. Be clear & precise with your message through words AND actions, don't assume your team understands you, commit to effective communication day in and day out
Mission # 4) Embrace Your Role As A Leader. Sometimes you are doing the grunt work, other times you are not. That is fine, it's NEVER  perfect 50/50 blend so be willing to LEAD from The Front. That means if you gotta pick up the slack then DO it.
Please let me know your thoughts on these 2 videos by dropping a comment or sharing it on your facebook page. Thanks for being part of Underground Strength Nation. MUCH Respect & Gratitude!
Peace
--Z--
Sign Up for The 'Train 4 GOLD Seminar'. This seminar is for coaches, athletes, parents and competitors.... Anyone with an open mind to learn. Time is running short and only 4 spots are left. Click HERE for Details
The Austin, TX USC Cert is 4 weeks away. Next year I will travel elsewhere, if you're close to Tx, mid west or west coast, make it happen rather than waiting for it to happen in your back yard.
We regularly have international attendees who change their life. The lifetime of support AFTER the Cert has been priceless, below a few Coaches speak....
[youtube width="640" height="390"]http://www.youtube.com/watch?v=lihl8UaSPUs[/youtube]
[youtube width="640" height="390"]http://www.youtube.com/watch?v=_cdNXBXUxoM[/youtube]
Austin, TX Underground Strength Coach Cert
(Visited 69 times, 2 visits today)