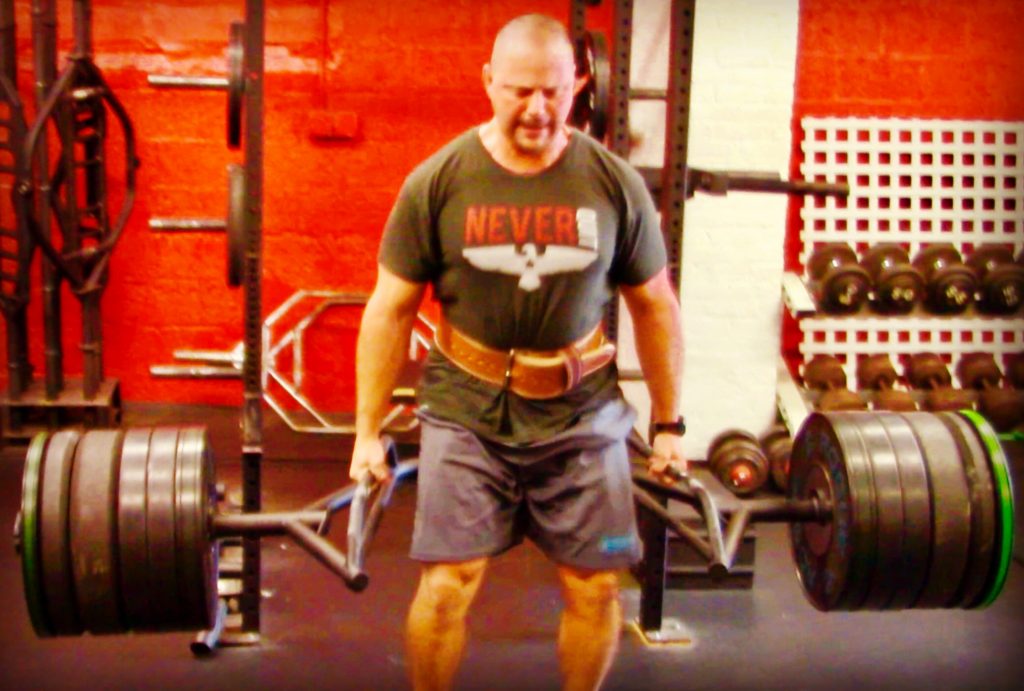 STRONG Life Podcast ep. 129 is a short and powerful episode.

I dive into an excerpt from the book, An Iron Will and dissect how we can apply this excerpt to our day to day life.

I also discuss a recent article written by Jim Steel, all about simplicity and how we must fight the conformity of being OWNED by technology.
Deep down, I don't enjoy technology. As much as technology gives us all these advances in the world, it has broken down many barriers.
For example, the 9-5 work day is over. People will text you at 11 PM at night and expect you to take action that instant.
I personally shut my phone down around 9 PM each night.
I passed by a gym last week and through the windows, I saw EVERYONE with their head down on their phones. That's VERY different from head down and doing work. The purity of the gym is destroyed because of the non stop videos and photos.
Also in this short podcast.....
I discuss a blog post from a Survival Web Site that Jim shared with me, discussing the stories of a man who fought in WW II, had to live in a cave, eat bark to survive and had to kill others or he would be killed.
How weak does your life sound now? For the majority of us, unless you've been deployed and fought in combat, this is foreign territory for us.
For most of us reading this, we wake up and have access to any food we want, we have a roof over our head, a car, an iPhone, etc. WTF are we complaining about?
Comfort is the enemy. Comfort inspires complaining, drama and gossip.
It's Killing us. Slowly but surely, comfort is destroying us.
Do NOT conform. Every time I find myself doing "normal things" I get pissed at myself. I get pissed when I check my phone. Pissed when I feel like I have to take this photo or video to "market" my gym.
I'm going back to the days of pushing the trial workout I began 10 years ago at The Underground Strength Gym. If you quit, slack or start giving up during the trial, you are OUT.
I've been too nice, giving people chances, giving them time, bla bla bla
Most parents and most athletes don't care. MOST. Not all, MOST. It's easier to suck. Easier to run your gym business like a business man. I run my business to change lives, in turn, I am "selling" the very things that are not cool or attractive:
Work Ethic
Dedication
Intensity
Consistency
Proper Nutrition
Lifestyle
Who wants ALL OF THE ABOVE? Not as many people as you'd imagine.
Listen to STRONG Life Podcast Ep 129 Below:
Here's a Bonus Episode I did that you might have missed:
So what is your option?
You can conform or you can take the path less traveled.
Do NOT become the "common man".
Being STRONG must always transcend the gym.
Live The Code 365.
--Z--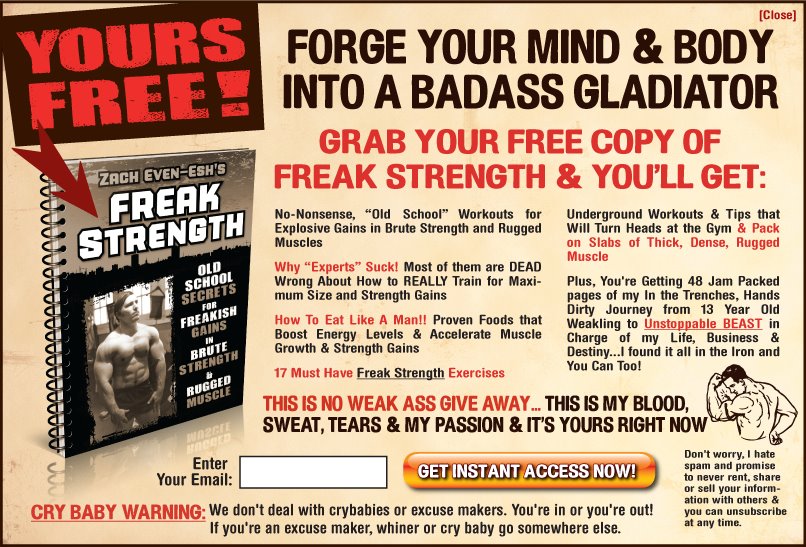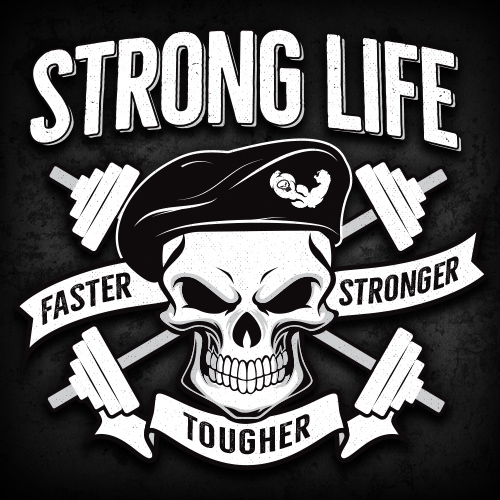 (Visited 206 times, 2 visits today)