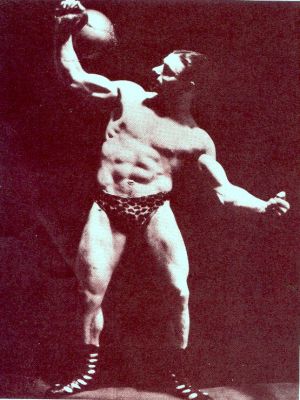 Here we go, 2nd workout of the day. First workout involved dumbbell quick lifts, bodyweight training and plenty of soft tissue work and mobility. Sweatin' was easy since it was almost 100 degrees.
Want a second workout but the experts cry a river and say, "NOOOOO!!!! Rest!!"
I do what I feel and I feel what I do. My advice to you... Know Thy Self. Live for the iron and Live to train. Harley Davidson would dig us, NO doubt.

I've been using LOTS of ladders lately with both Kettlebells & Bodyweight. I'm feeling AWESOME on these. Although my shoulder is a bit bothersome, things are on the mend and I am WAY better than the last few weeks.
I'm also back to running thanks to this course, mountain biking and of course, it's time to hit the beach and soon enough the water will be warm enough to hop in and learn to surf!
Time to get this day rollin'. I'll leave you with a few words and thoughts.
- To know thy self you must ALWAYS search deeper.
- Train often and train with variety, expose your weakness both physically and mentally.
- Get comfortable being UNcomfortable.
- You can train anywhere, any time, any place. Don't discriminate against training - use the many effective methods and dig deep, you will find yourself and eventually, you just might "Know Thy Self."
Peace.
--Z--
PS: I'm unleashing 7 BadAss gifts HERE. It's not like everything and everyone else. I unleash everything on the "other side". Click HERE to dig in. Enjoy.
(Visited 159 times, 2 visits today)