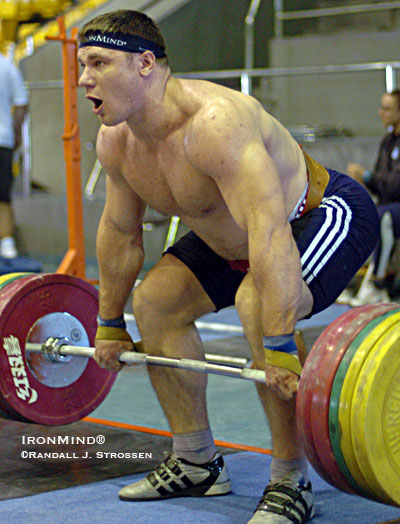 Years and years ago Coach Reeve told me how he would train his Football players while also playing videos on TVs of The IronMind Olympic Lifting Training Halls.
I snatched up those highlight DVDs immediately and the footage blew me away! I couldn't believe how damn STRONG these dudes were! Not only were they hitting the olympic lifts with heavy weights AND fast, but they were also powerlifting with extreme poundages using NO support gear.
About a year ago I decided I would start learning the Olympic Lifts to improve my athleticism. With my insane schedule my learning would come from youtube, DVDs and quick tips from Coach Megz while we train at The Underground.
I put out some video footage of me practicing the olympic lifts and got tips from other Coaches around the world. On Instagram, Ass Kickin' Olympic Lifting Coach, Diane Fu was dropping knowledge bombs. Greg Everett sent me his Olympic Lifting book and I've been digging in ever since.
Little by little my technique is improving AND even better, I am improving my mobility through the Olympic Lifts.
A BIG regret of mine is NOT learning the Olympic lifts earlier. The more you avoid them the tougher is to learn them as your mobility has to play catch up to enable you to get into the deep start and catch positions.
Check out some awesome Olympic Lifting Footage below to get you fired up to attack these lifts yourself. I am a MAN on a Mission! Pursue Excellence and NEVER stop learning, NEVER stop improving. NO excuses.
My first Olympic Lift that I began practicing on my own was the Snatch. So, to honor that, I will share footage of Snatch Techniques!
[youtube width="640" height="360"]https://www.youtube.com/watch?v=D8Fq0Fqqr-8&list=UUrMJXn-JwQ1KD99KQnm6AKQ[/youtube]
[youtube width="640" height="360"]http://www.youtube.com/watch?v=k36N5AgBfr4[/youtube]
[youtube width="640" height="360"]https://www.youtube.com/watch?v=Cm1CwVNo4Zk[/youtube]
I reached out to Olympic Lifting Coach, Wil Fleming, and asked for some critical tips to work the Snatch.
Check these tips below:
Grip Width: People make the mistake of thinking your grip width is determined by the markings on the bar, which means you are totally screwed if you have a bar that you're unfamiliar with. Instead, stand up with the bar in hand resting at your waist. With your arms fully extended the bar should be at the crease of your hip. It should be high enough that you can flex your hip to 90 degrees. If you have long arms, you might be screwed but just go out as wide as you can. 
Grip: Use a hook grip on everything you can from the floor. If you are doing multiple reps feel free to use straps, but know how to get out of them if things go wrong. From the hang always use straps, unless it is for a single. 
Stance: While I coach people to start with a jump width stance (narrower than shoulder width), when the bar is on the floor things change a little. If you don't have INCREDIBLE hip mobility you will likely need to go slightly wider to start a snatch from the floor. Widening your stance allows for you to keep a neutral spine position while starting. If worse comes to worse feel free to elevate the start position on a bumper or a low block. 
Getting Under and why people starfish their catch: For most people they think about pulling up on the bar too long. Once you have extended the hips, change your thinking to pulling under. If you keep "pulling up" on the bar that's when you see people "starfish" their feet out all wide (which looks like crap and limits your potential). Extend the hips then use the weight of the bar to pull yourself under the bar. 
______________________
Make sure you check out Wil's Complete Olympic Lifting DVD. I've got my copy and am digging in as we speak.
Keep Learning & Pursue Excellence! There Is NO Other Way To Live!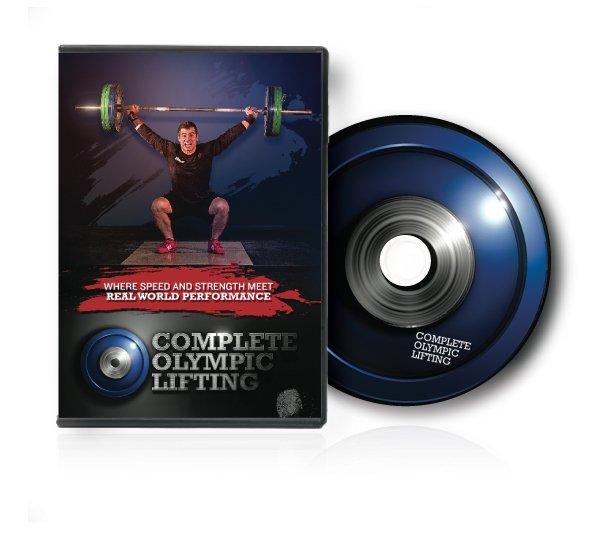 (Visited 480 times, 3 visits today)