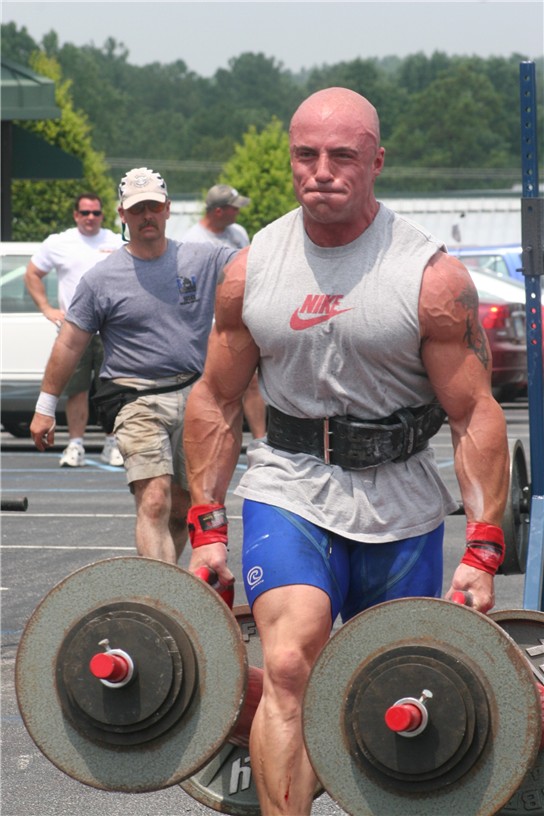 This Saturday, our LIFT Strong fundraiser is going down.
The competition will be heated and anyone who doesn't have the eye of the tiger is lunch meat for the rest, it's that simple. Predator or Prey. Your training will tell the truth at LIFT STRONG.
The training has been hard, but maybe not hard enough. The Competition will tell us if we have done our work or not.
There will be lots of spectators, so remember, you're also invited 🙂
The Events Will Be:
1. 600 lb tire flip x 3 reps for time
2. 180 lb farmer walk (ea. hand) x 200 ft for time
3. 300 lb. sled drag x 200 ft
4. log press overhead x 1 minute for max reps, 135 lbs
[youtube width="640" height="360"]https://www.youtube.com/watch?v=fvdO4DdpWWI[/youtube]
We did not move these big weights off the get go. It took time and plenty of work. We had to progress, gradually, slowly, step by step, rep by rep, set by set, day by day....
The consistency, the program design, the movements, the atmosphere...they all came together to create the ultimate blend of Underground training.
We have athletes as young as 16 hitting these big weights, and man do I wish I was training like this when I was a high school wrestler. Things would have been WAY different for me, that's for sure.
A powerlifter saw us training the other day and was shocked to see a 100 lb kid sled dragging 4 plates across the parking lot. He was shocked because with a 650 lb squat, he usually drags 4 plates! His simple statement was, "Man, this is the type of stuff that builds Brute strength."
How correct he is....Brute strength describes exactly what happens with our Underground Strength Gym methods.
If you're not competing against others, maybe you need to compete against yourself, and keep pushing for that extra rep. Jack up your i pod with some bad a-s-s tunes and ramp up your motivation.
Once you have the atmosphere and the training plan, nothing can stop you.
You'll need the right tools to boot and then you will be smashing through all plateaus. It doesn't have to be fancy. The basics will always suffice.
ALL proceeds for LIFT STRONG go to The Leukemia and Lymphoma Society. Your support is greatly appreciated!
Thank YOU!
Live The Code 365
--Z--
Prepare for LIFT STRONG With The Encyclopedia of Underground Strength & Conditioning

Here
(Visited 377 times, 11 visits today)