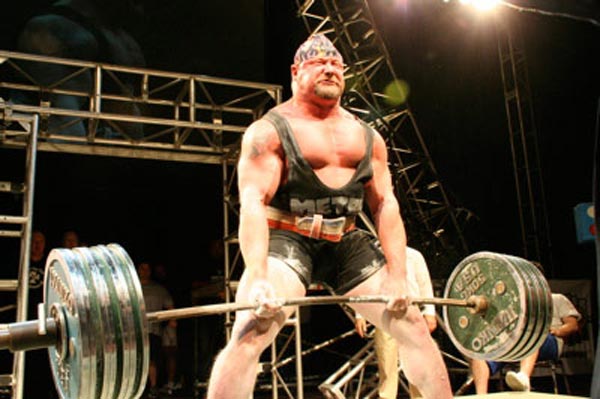 In these Videos you will find what I describe as the GREATEST Seminar nobody ever knew about!
Actually, MANY people knew about this seminar but we could BARELY GIVE the seminar away! The seminar was taught by Mark Smelly Bell & Jesse Burdick before they had a strong following, sponsors, etc.
BUT, at the time, Mark was one of the best powerlifters in the world, and, there were MANY powerlifters in the immediate area who said they could not attend the seminar because it was squat or bench day or some BS.
These were guys who were NOT as strong as Mark or Jesse. It's like business seminars, the guys succeeding are those who attend the seminars. The guys flopping are those who always say, "it's too expensive".
I always say, it's too expensive to NOT learn!
Enjoy the Videos from The GREATEST Seminar Nobody Knew About!
[youtube width="640" height="360"]https://www.youtube.com/watch?v=PY59aG82uUU[/youtube]
In the videos above you saw me struggling out an ugly 505 deadlift!
That's ANNOYING to be shaking that little weight up.
If it was 600 + lbs then I wouldn't be so upset.
You see Dillon, weighing 165 lbs deadlifting 455 lbs easily, his best deadlift is closer to 550 lbs, note his body structure, perfect for the deadlift, the long arms and big hands is what is known as a "knuckle dragger". The kid is a BEAST..... gotta respect that!
Lesson Learned: Someone needs to get stronger. That person is ME. Period.
What about you? Satisfied with your strength and gains? Hopefully not.
Now, on to our next video.
We have Mark Bell talking about the ferocious intensity when training with powerlifting legend, Chuck Vogelpohl.
[youtube width="640" height="360"]https://www.youtube.com/watch?v=RZkMA4AmNb8[/youtube]
Sounds like Chuck would hit his heavy work and then get busy attacking supplemental work in a circuit fashion. I also heard Chuck did LOTS of "warming up" prior to his actual workout: LOTS of ab and lat work, sled drags, reverse hypers and more.
Can one actually be strong AND in shape? Absolutely.
Believe it or not, this was more of the case back in the 70s and prior. Nowadays, too many powerlifters or strength fanatics believe they need to pack on the pounds, unfortunately, these pounds come in the way of useless fat.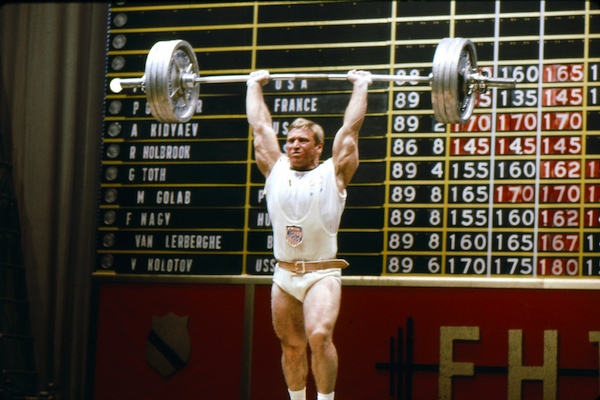 If you're like me, and need to crunch strength, power and conditioning into one workout, try the following set up for your next few workouts, go ahead test drive it:
1) warm up with a variety of movement, soft tissue work, some abs and calisthenics
2) Hit the Heavy S**T First - don't be afraid to sneak in some pull ups and ring push ups or abs between sets
3) Perform your supplemental work in circuit fashion but still HEAVY. You can see this in action during my leg workout in this video.
4) Finish with sprints of any type. For me, I go to the parking lot next to my gym and perform sprints and acceleration drills. Sometimes with the prowler or with a partner holding a heavy band around my body for added resistance.
This is a killer way to get in there, kick ass and take names and finish off with more soft tissue / recovery work.
Don't complicate the workout, don't look for fancy or make excuses.
The road to becoming a BEAST is not an easy road. I'm still travelin' that road and plan to always be on the road, how about you?
Please leave your comments below.
Live The Code 365,
--Z--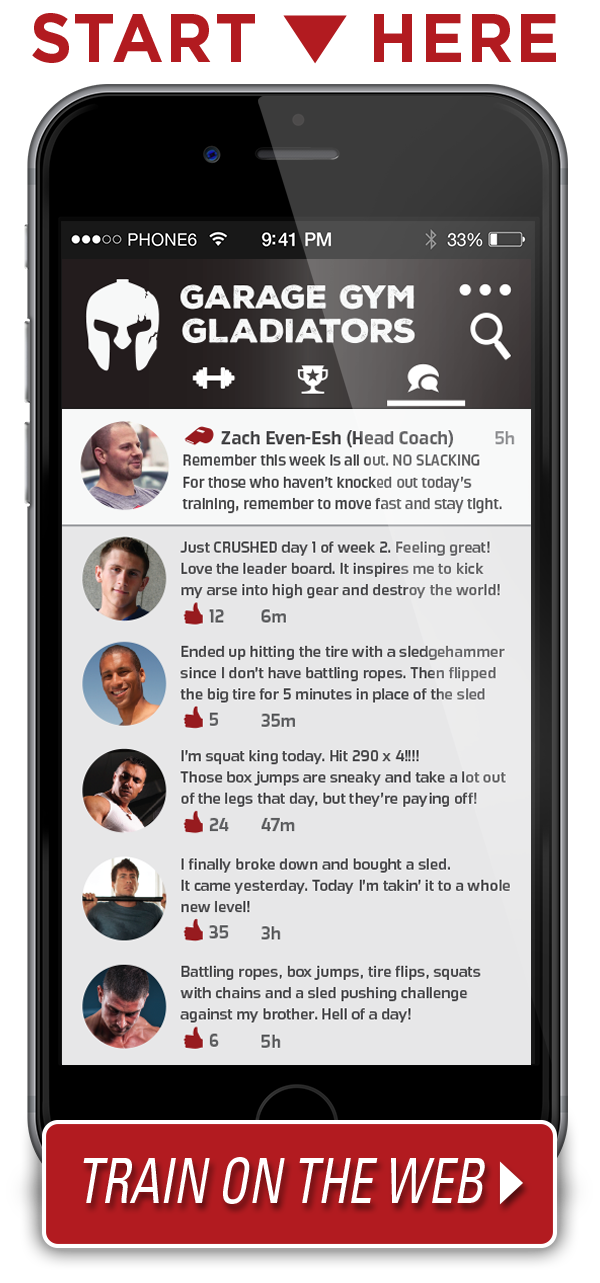 (Visited 3,880 times, 27 visits today)