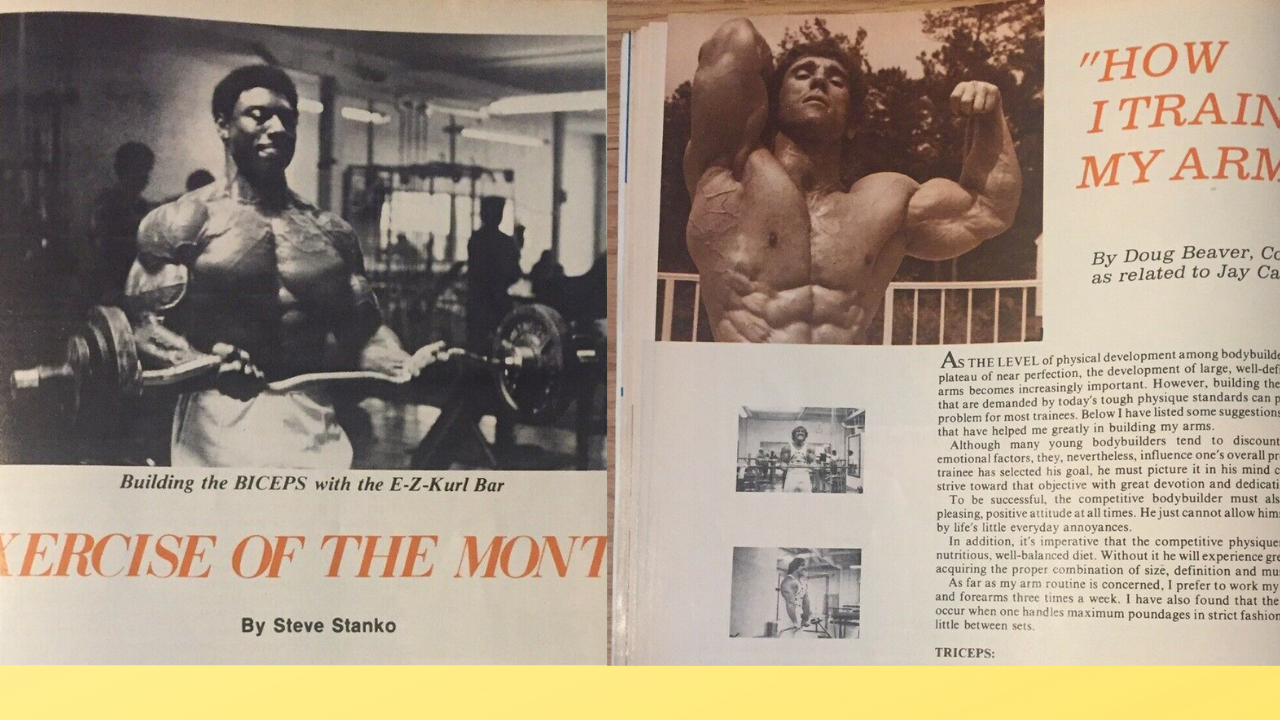 December is but a few moments away as is my 46th circle around the sun......
December is the perfect time to transition into a minimalist style of training to ensure you continue training while staying mentally sound during the most hectic time of year.
I also have learned through decades of experience is that your training must ebb and flow. You need phases with higher volume and phases of training with a low volume, minimalist approach.
I've used this minimalist approach during hectic times of work, graduate school, coaching, etc. Through experience, you learn what works, when it works best and how to put it all together. What kind of experience? Since 1989 I've gone through the ringer and there's a difference in learning through doing the damn thing vs reading articles about it.
So do yourself a favor. After you read this article, DO something about it. Train. Test it all through experience.
Warm Ups will be short and to the point.
Training will be 1 or 2 main lifts. If you need added work and burn, hit a triple drop set on your barbell lift and that right there will be your accessory work.
If no drop set, then a quick finisher of calisthenics and we're out the door.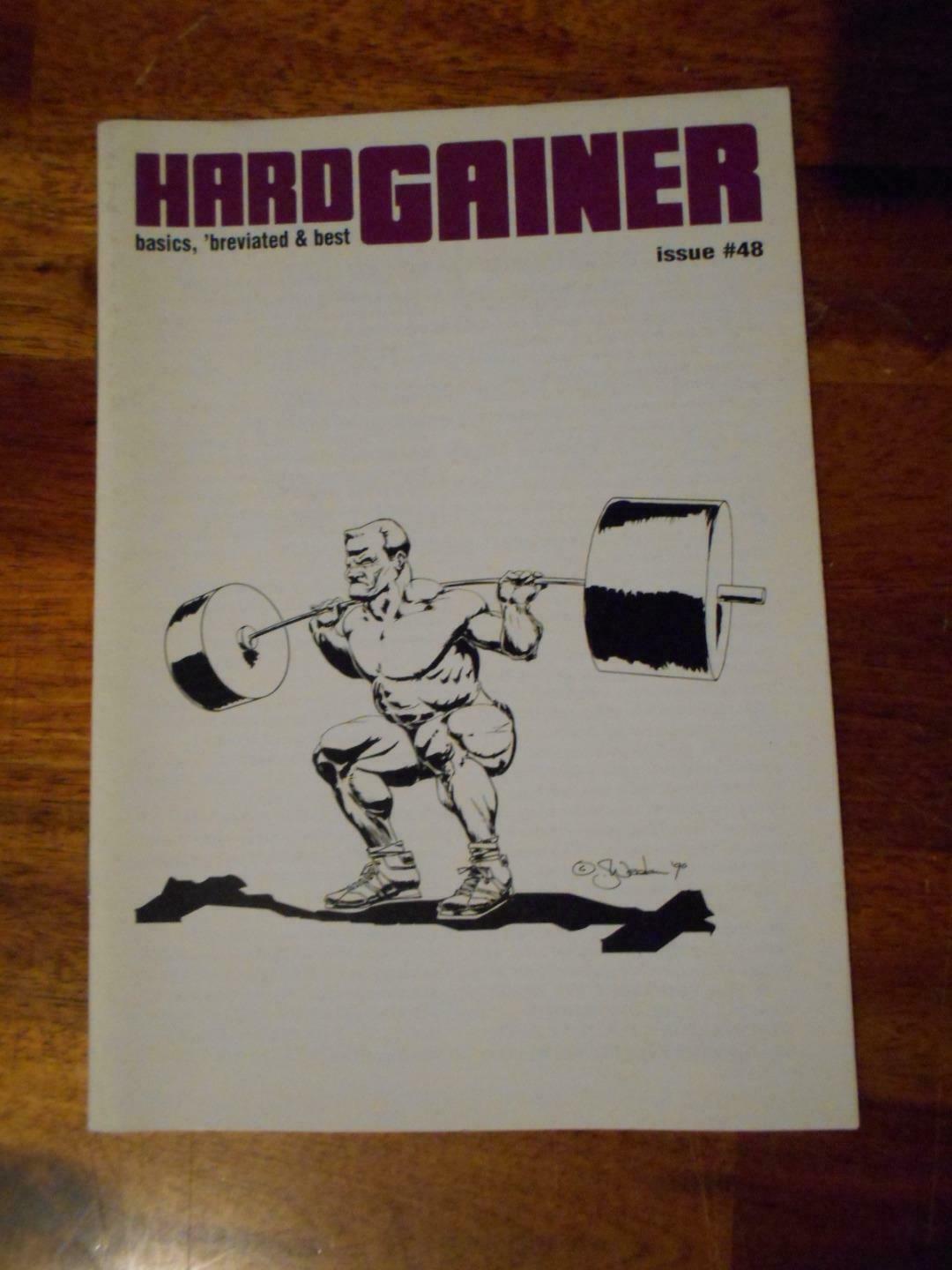 For example, on lower body day, it will look like this:
2 Rounds Prep:
A) Squats x 10
B) Lunges x 10
C) Hanging Abs or Dead Bugs x 10
D) Back Extension x 10
Then we train:
1) Pause Squat x 8, 5, 3, 3, 3 (2 count pause in the bottom)
Afterwards, finish with one tough set of walking lunges x 100 ft with weights and perhaps a set of farmer walks.
Want to go even shorter?
Finish your Squats and leave.
Done.
Rest, recover and grow.
I'll be doing the same on upper body days.
Time efficient and results-centric.
I remember a workout Dan John spoke about pre 2010 where all you did was the clean & press with a barbell, touching the floor every rep.
I believe I used 135 on the bar and did the following reps: 2, 4, 6, 8, 10, 8, 6, 4, 2
It was brutal and awesome. My legs, back and shoulders had a massive pump. It's interesting how these intense workouts are cemented in your mind for so long.
We're finishing up a training cycle right now with Gladiator STRONG and it's Underground Strength style. We're outdoors pushing trucks, sprinting, throwing Kettlebells and training the way wrestlers train in the mountains of Dagestan.
Outdoor training is good for the soul. The minimalist training doesn't need to keep you locked in the gym. You can do this with a stone, a single dumbbell, a heavy sandbag, etc.
I look forward to these up and coming short, minimalist workouts.
Why waste time when you can get the job done? Get in. Get out.
Certainly looking back to my younger years, time was abundant. I had no kids, no wife, no business. I went to work, came home and trained 3 or 4 x week. There was nothing else. It was easy. And when you're in your 20s, you have your entire life ahead of you.
Then, this mid life age things comes and you realize, "Holy shyt, I'm half way to the grave. There is so much more to life than lifting and work."
Do not waste time.
Make the most from the least. I don't think at my funeral people will be celebrating the fact that I trained more than everyone else.
Sample Upper Body Minimalist Training Day:
Warm Up 2 Rounds:
A) Band Face Pulls x 15
B) Band Triceps Extensions x 15
C) DB Flys x 15
D) DB Rows x 15
Training:
1A) Pause Bench Press x 8, 5, 3, 3, 3
1B) Weighted Pull Ups x 3, 3, 3, 3, Last Set is Bodyweight x MAX Reps
Optional Finisher:
2A) Push Ups 2 x MAX reps
2B) Barbell Curl 2 x 8-12 (Last set, triple drop set)
That's it.
Get in there, get it done, get out.
Live The Code 365,
Z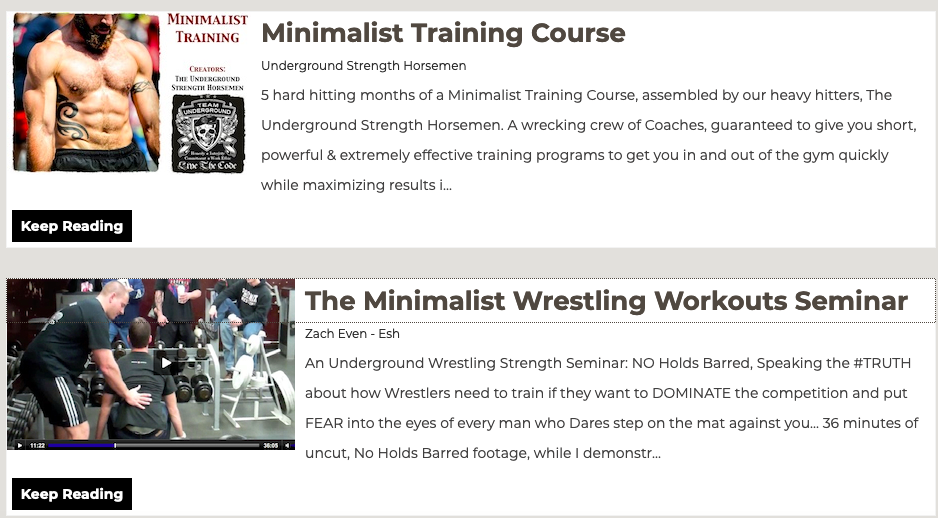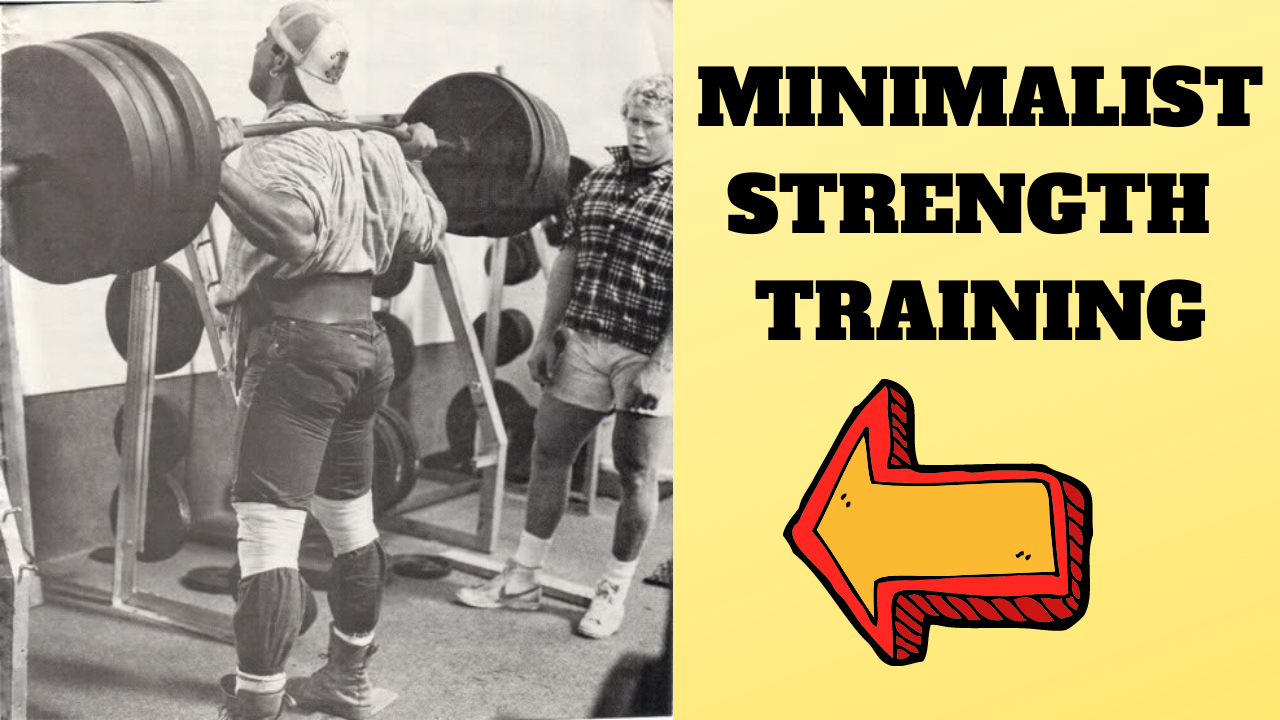 (Visited 787 times, 4 visits today)