"WHAT IF......"
- What if one day you can't get to the gym? You're too busy, "life" happened....
Now what?
- What if one day you show up and your gym is locked.... maybe out of business, shut down?
Would you wait until tomorrow?
Would you wait for the perfect moment.... the perfect workout.... when the time and the place were just right?
[youtube width="640" height="360"]http://www.youtube.com/watch?v=uL2YaQKH3VQ[/youtube]
- What if one day you realize..... You're surrounded by a bunch of once upon a time tough guys who seem to have transformed into some form of a "modern day man"
- out of shape, physically weak, mentally weak, unable to do 1 pull up, 1 push up, sprint up 1 flight of stairs without being out of breath, getting their hair done every week, and using that BULL SHIT excuse, "I'm just too busy to work out....."
Unfortunately, THAT IS Modern Day Man...... A sad, SAD state of mind, body & spirit that oozes weakness.

If you EVER become a modern day man, life as you once knew it, is OVER. I've seen it happen and it's frightening to ever dare travel down that path.
Those who settle don't seem to mind, as an Undergrounder, there is NO settling, you're ONLY option is to Live The Code: Stronger Than Yesterday.

For those who REFUSE to settle, REFUSE to conform & REFUSE to become part of the growing society of "modern day man", Click HERE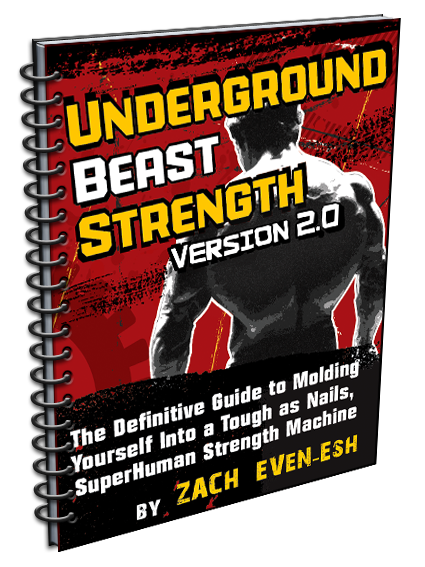 (Visited 166 times, 4 visits today)