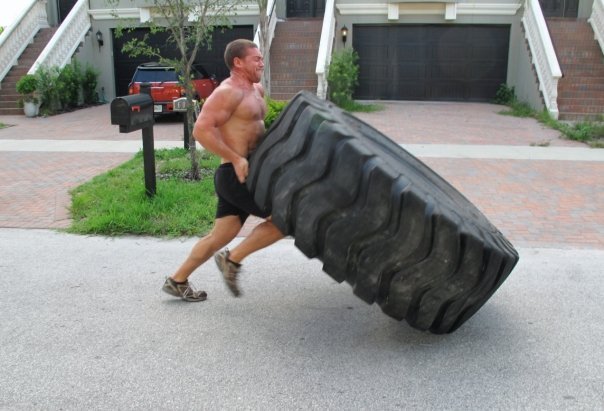 Lately, I've been signing off from my e mails lately with a line that is firing peeps UP!
It goes like this: "Stronger Than Yesterday"
3 powerful words, short and to the point.
If we're not making ourselves stronger than yesterday, better than yesterday, then we're NOT living.
When I know someone is stronger than me, smarter than me, has greater knowledge than me.... I WANT to LEARN from that person..... drop the ego and be willing to LEARN from others.
That's why I had Mandler make a video and a special workout, specifically for Underground Strength Nation.... a story that comes from the heart and a workout to not only build physical strength, but mental toughness as well.
Check this video out....
Listen & watch this video. KILL the distractions....
Mandler is a FREAK-ing BEAST. The dude is strong as hell.... he lives by his own rules and his success isn't a mistake. His success greatly came about because of what he learned through his workouts, accepting the fact that he will suffer and becoming comfortable with being UNcomfortable.
We ALL have "that story", that time when something happened in our life and we drew a line in the sand and NEVER looked back. It was the moment that got you to stand up.... FOREVER.
This is Mandler's story along with a workout we need to attack! Check it out and see the workout at the end as well, it's NASTY.
[youtube width="640" height="360"]http://www.youtube.com/watch?v=xcFap_O-Sfk[/youtube]
Do you have a story that finally got you to stand UP!?
Drop a comment below, I'd love to hear the day or the moment in your life that made you stand up and change your life... FOREVER!
If you wanna find out more about Mandler's training & nutrition regime, Click HERE
(Visited 186 times, 1 visits today)