"It's Not The Daily Increase But Daily Decrease. Hack Away At The Unessential"
- Bruce Lee
The past year (2012) life has gotten more hectic for me than perhaps any other year 've experienced. More work, more travels, more expenses, more product creation, more following "the rules" and naturally..... MORE stress.
About 3 years ago my family and I moved from the town we grew up in to a town my wife would always visit as a kid. She would take me here through the summer with our kids and we'd go to the beach. After every beach trip, the kids would fall asleep in the car and we'd take a quick ride through town and I fell in love with what I saw. We would drive around and see if any homes were for sale.

In short time we put our house up for sale, the same house you saw in our early Underground Strength videos from the garage and the backyard. It was a house that we put our ALL into.... it took a year to move in because we had so much work to do and we literally tore down every wall minus the hallway ceiling to fix that house up.
I thought the renovations would never end, it reminded me of the movie, The Money Pit, with Tom Hanks. We sold the house almost immediately after we had it listed, and when it was time to move out, I remember walking out onto the back deck and being a bit saddened to leave it all behind. All the work we had put into that house made me a bit attached.

I had the memory of planting a tree in my front yard and wrestling that heavy thing into the ground that took every ounce of strength I had. I remember looking out my front door the night the tree was planted and it reminded me of how my Grandfather would water ALL his trees around his house every evening, the majority of them fruit trees.
I felt a sense of pride that night, looking out my front door onto the tree I had planted. I remember crying as I looked out at the tree, as if I had planted something to be proud of. As if I had planted a new seed in my life....

The time in that house went quickly. Life was good. Very good.
After I had left my job as a teacher after 11 years, our decision to move came about. Everyone was telling me to go back to teaching....
"Do it for the benefits!!"
"Do for the pension!"
"You'll have security, Zach!"
They ALL thought I was crazy, leaving a job while at max pay and THEN buying a new house! The comments given to me were all about being realistic and daring NOT to go outside the boundaries they all thought were the "norms".

My wife was nervous as I was on a one year leave of absence from teaching and she was concerned about the typical stuff everyone else concerns them self with when someone solely relies on their income as a full time entrepreneur.
Entrepreneurs think differently than the "normal" population.

With confidence in my ability and work ethic, I had no doubt I could make it ALL work. We moved to this new town and I felt as if we had begun a new chapter in our lives. I was excited as was my wife and the kids. I was most excited to get away from the old town, the type of things that I saw in that town and how it would be a negative place for my kids solidified my decision.
My kids' well being was all I cared about. It's ALL I truly, deep down care about to this day. My strength comes from them, not from how much weight I can lift. My focus was on more family time and making up for my days of working 6 am - 1 am every weekday as well as on Sundays. Those days left a scar on my heart which is why I am so adamant of having breakfast with them every day.

How do you make up for lost time?
You don't.
It's Gone.
For.... EVER.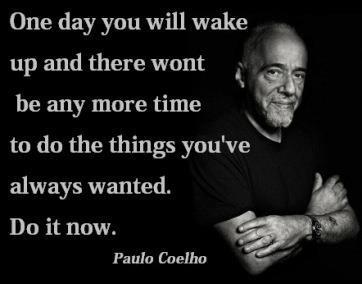 As of this writing, my family and I are almost 3 years in our current home. It's a beautiful place, but there is something missing.
That something is more time with my family.
Between commuting to The Underground Strength Gym, working on more and more new projects, and then again, MORE projects, trying to satisfy everyone else.... Time gets lost.... For EVER.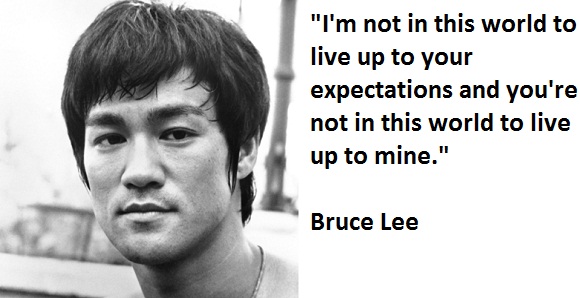 I am not happy at all with these mistakes and the responsibility is mine. Period. End of story.
Through running my gym, especially the past few years, I realized how time is not respected by others, unfortunately. MANY athletes don't show when they say they will show up, Parents don't stick to their schedule or their word and the value placed in achieving success is greatly misunderstood.
GREATLY Misunderstood.

I've begun to make considerable steps towards changing things.
"Things" are being removed.
"Things" are being simplified.
I realized that by following the so called "rules" in many areas of my life that I've lived up to the expectations of others and least of all, my own expectations.
I spent time and energy with people who say they are friends but truly are not. Remember, what a person says is NOT what truly counts, it is what he / she DOES that proves their true character.

I've wasted energy on helping others achieve success when it only took away from giving to those I truly loved and cared for as well as those who truly love me and truly need me.
I bet you've done the same on at least one of the above mistakes that I've made as well. Well, it's too late to go back and fix the old, that time is gone, forever.
The mistakes I've made are MY responsibility, 100% on my shoulders. Same goes for you, you can't blame anyone but yourself for your mistakes.
My training will be simplified as well.
- A few Barbell lifts
- A few Kettlebell lifts
- A few Bodyweight Exercises
The basics never let you down. They never will.

Over a decade ago, Alwyn Cosgrove spent many hours on the phone with me when he was undergoing chemo and radiation. Although it was considered business coaching, it really wasn't about business. It was all about LIFE.
Back then, long before the 4 Hour Work Week and anyone else was telling me or you to focus on simplicity, lifestyle design and the perfect day, Uncle AC was telling me all about it because he was truly LIVING it.

What's Old Is New Again? Perhaps we need to recall the story of Acres of Diamonds. That's an OLD story that hits home BIG time with me.

The recent hurricane in my area hit home for me quite intensely. I didn't think I would get emotional about it, but when I saw stuffed animals and kids' small beds piled on sidewalks as garbage, it HIT me.

The recent shootings in a Newtown, Ct elementary school struck a deep nerve with me, as I taught for 11 years, 10 of them in an Elementary School. I love my own kids more than life itself and couldn't dare imagine what parents are experiencing from that event.

Things come full circle.
Time goes too fast.
My plans on doing certain things have changed, some plans are being left in the past while others will come about when my gut instincts tell me to do so.
You will see and hear others speak about world domination in their industry and being the best, second place is first loser and bla, bla, bla. Others cry how they were the first to do this or the first to do that. That's the problem. Stop worrying about everyone else and start focusing on YOU and the few that you truly love and care about.

As of now, I am working on a deadline for my new book, to be published through Dragon Door. After that deadline, I will have NO deadlines. Things will get done when they get done.

In the world of running an internet business, everyone is always running against the clock, following the "rules" and the expectations of others.
"Launch your product on Tuesday only, never on Monday!"
"Hold a sale for the holidays!"
"Hey Zach, aren't you holding a Black Friday sale? Everyone else is!"
"Get that e mail out every day at XYZ time or the world will end!"
Follow the rules above and you'll be just like everyone else. In fact, you won't even be YOU anymore, which is the ultimate slap to your own face.


"Always be yourself, express yourself, have faith in yourself, do not go out and look for a successful personality and duplicate it"
~ Bruce Lee
My e mails will be sent out when they are sent out..... morning, noon, evening, night....Whenever they get done, they will get done. Slaving to the beat of someone else's drum is NO way to live.

New projects will mostly be shared inside The Underground Inner Circle, and if they are released outside of the membership area, they will be launched on any day of the week, whatever day that project is finished.

My focus is to kick ass on a select few things that I love that allow me to be a better father. That's MY world domination. Nothing complicated or crazy. Just simple goals for a simple man.
Time for me (and perhaps you, too?) to remove the useless and anything that stands in the way of my simple goals.
I hope this Blog helps you in some way, because as I write each and every time, be it a blog post, e mail, book, etc. that is always my goal: To help YOU somehow, someway.
YOU took me from $5 / hr backyard trainer to where I am today. Sure, I did the work, busted my ass and DID it, but it is You who has shared my e mails, blogs, videos, products, interviews and more with your friends, family and colleagues that multiplied the effect of what I share.

I'm still gonna kick ass for you, just don't expect me to follow the norms of the fitness industry or whatever "industry" I am pigeon holed into.
I prefer to simply be my own man, my own "industry".

I'm just a simple man, a guy who loves to train hard and loves everything that being STRONG represents, and, most of all, I'm just a MAN who wants to be a better father. That's what will ALWAYS be at the top of my list.
I hope you can understand.
Thank you for reading, watching and listening all these years. It means the world to me.

Live The Code & HUGE Thanks For Believing In Me ALL These Years as well.
--Z--
[youtube width="640" height="360"]http://www.youtube.com/watch?v=XUJq1d89dD0[/youtube]

(Visited 367 times, 3 visits today)