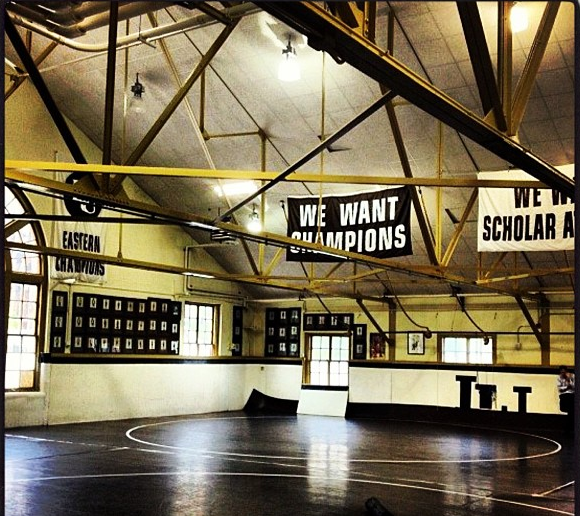 I walked into the OLD wrestling room and the energy literally consumed me.
But....
No one was wrestling.
There were a few wrestlers getting ready for me to put them through a training session, but no one was on the mat, just me.

As the Wrestlers laced up their shoes I walked to the walls where countless black and white photos of wrestlers lined the walls.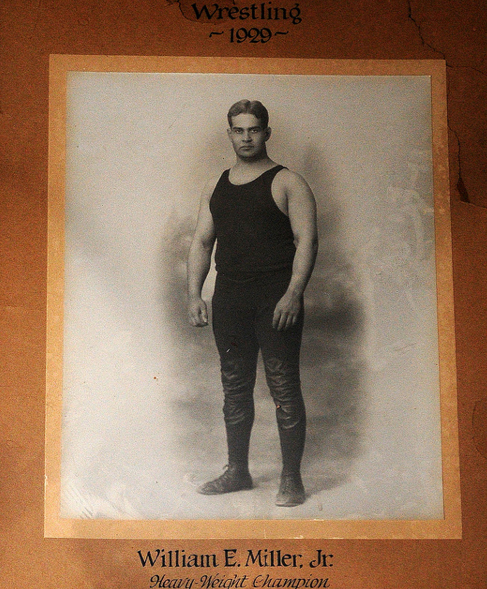 As I walked around the wrestling room from the 100 + year old wrestling program I heard them.
Yes... "Them"....
I heard their feet moving on the mat.
I heard them breathing heavily and intensely...
No music was playing.
No Coach was yelling to motivate them.
They were SELF motivated.
I saw it in their eyes.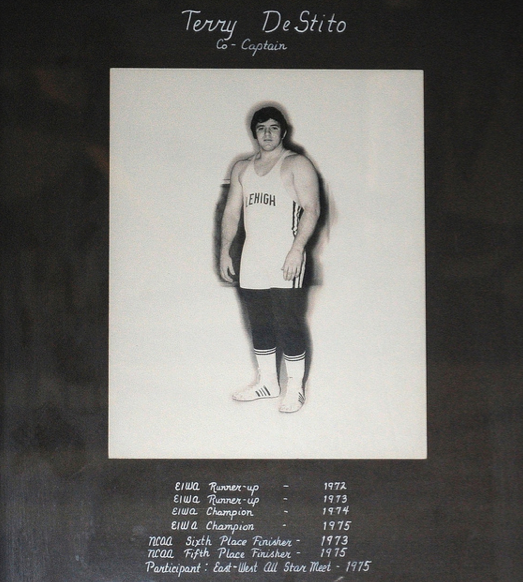 I saw it in their physiques, which looked to be carved from stone, shoulders wide and round, arms that looked as solid as steel.
Wide necks.
That look in their eyes.
They pierced through me.
I knew right then and there that the BEST music is simply the sound of your heart beating, your lungs breathing and the sound of your body as it moves.
No cell phones, No excuses, No distractions.
A time where men were MEN.
A time where pride was taken in being a part of history, knowing they were the original Gladiators who fought in man to man, hand to hand combat.
The place?
The original Lehigh University Wrestling Room.
If you didn't know, Wrestling was in jeopardy of being removed from the Olympics. Between running and Wrestling, those are 2 of the oldest sports known to man kind.
The sport of Wrestling has taught me more about life than anything else.
As of Sunday, Wrestling is back for 2020 and beyond... I hope.
If you're a Wrestler or not, it doesn't matter. Pay attention.....
I want you to take away the lesson from this article that you need to shut off the music. Not necessarily the radio or your IPOD.
This is what I mean....
Shut out the noise...
The "noise" that stops you from being a dangerous man.
The noise that allows you to accept being "normal" and fitting in.
The noise that turns you into the guy that says, "I'm too busy to go to the gym", "I'm too busy to train" or "that's too expensive for me."
Last time I checked your health isn't "too expensive" and you're not "too busy" to be strong and healthy until you're laid up in a hospital bed and your family requires you to take care of them.
My Advice To You:
- Stay dangerous
- Get stronger
- Train harder
- Eat better
- Read powerful books
- Ditch the lazy friends who bring you down
- Drop the people that hurt you
Embrace Living STRONG.
Get out there and move. Today.
Get lost in the sound of your feet as they move, the beating of your heart and the breathing of your lungs.
For THAT is the most amazing music anyone can ever hear.
If you're a parent, then it will be the beating of your loved ones heart.
Health and strength does NOT have an off season, pre season or in season.
It is a year round, every damn day thing.
I am NOT motivating you today.
Today, it is up to you to stand tall, stand strong and LIVE strong.
Why am I NOT motivating you?
Because you don't need it.
Today, you prove to yourself that you have the power to live any way you so choose to. You want to be weak and lazy, spewing excuses out of your mouth and lying to yourself? Be my guest.
There has to be a food chain in LIFE, NOT just in the Animal Kingdom. I prefer to be at the TOP of the food chain and that's why I DO Shit!
Today, and every other day, the choice is yours. Rise above or become the hunted.
Talk soon and hope to see you at an up and coming Underground Strength Event.
The calendar of our events are listed HERE, check em' out and get after it.
BIG discounts at our events for members of http://UndergroundTrained.com
Live The Code
Honesty, Integrity, Commitment, Work Ethic
--Z--
Upcoming Events
Underground Strength Coach Certification
(Visited 113 times, 5 visits today)