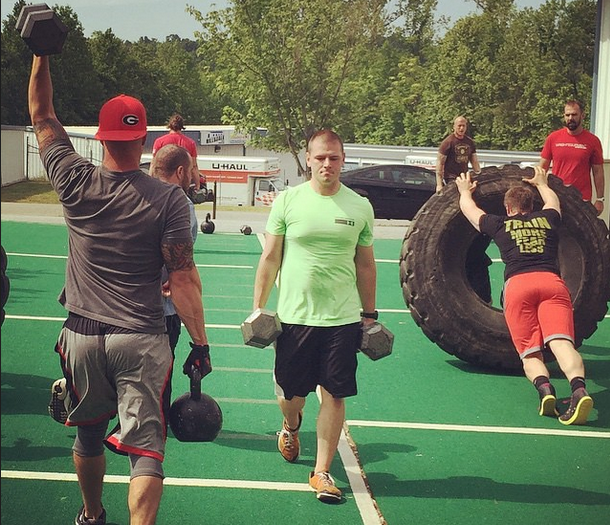 Above, attacking the various odd object training into a power circuit at The Underground Strength Coach Cert.
In this series of QnA Videos you'll hear my answers and thoughts on the following topics and questions:
- Preparing for The Air Force Pararescue PAST (Physical Ability and Stamina Test)
- How to Coach via Online Coaching Platforms and What "legal forms" are needed?
- The human food chain and what to do when your athletes are not following through on rest, nutrition, etc when NOT in the gym
Check it out:
[youtube width="640" height="360"]https://www.youtube.com/watch?v=SLVJG60KtM4[/youtube]
Resources Mentioned In This Video:
The Bodyweight Bodybuilding Course
If you'd like me to elaborate on any of the info in this video then drop a comment below and I'll hook it all up. Your questions keep me going for YOU.
QOD: What topics do you want me to cover in much further detail? Comment below and I'll make it happen.
Live The Code 365,
Z
The USC Cert
Changing The World Through Strength  Details HERE
(Visited 113 times, 1 visits today)