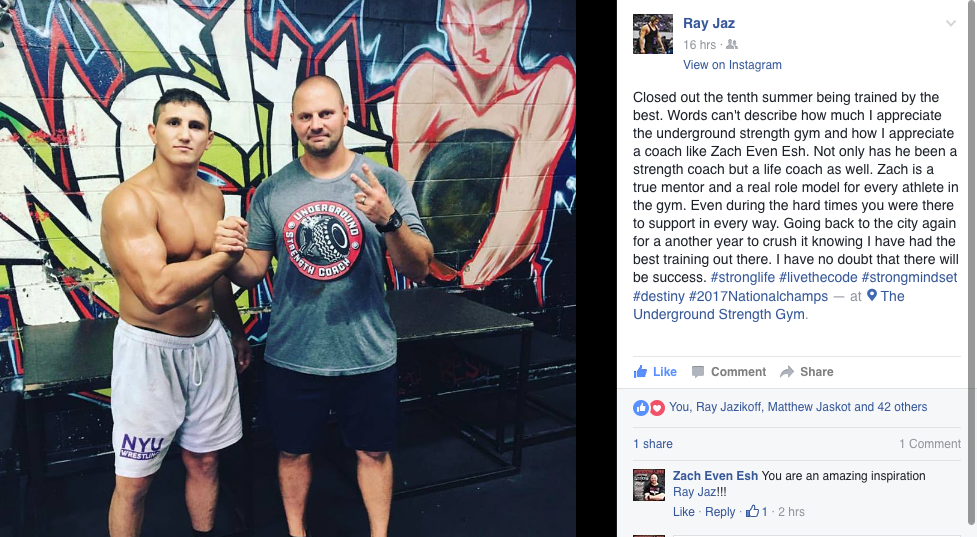 I am often asked the same questions by Strength Coaches struggling to help their athletes as well as parents struggling to help their child gain lean muscle, healthy weight and overall perform great.
My goal..... My BIG GOAL is to change the way training is implemented in schools.
Right now the Success of the athletes at The Underground Strength Gym has been tremendous (by those who follow through and have supportive parents).
There are plenty of coaches out there who copy from my gym web site but a nice web site doesn't create amazing results that change lives.
As a Coach, it's about the kids and one day, I will get into the schools and have Coaches on board and sports training / physical education curriculum revamped.
Until then, I will share my knowledge and passion with those who want it!
The struggles of today's athlete are not unique and special just to 1 athlete, they are common among he majority:
Unable to build muscle
Not gaining weight / undersized / leads parents to hold child back until he gains size to compete safely in their chosen sport
Excess injuries due to poor training methods, weak muscles, tendons, ligaments and over-specialization in sports
Coaches unable to motivate and most of all, LEAD athletes to become leaders themselves
I answer these common questions, struggles and the confusion below.
Please share with coaches / parents who would value this information and put it to use!
QnA: Exercise Selection for Athletes, Training Mental Toughness, Motivating & Leading Athletes to Become Champions
Youth Athlete Muscle & Weight Gain Tips (Athlete Training, Nutrition & Lifestyle Advice)
Should Wrestlers Run Cross Country & Other WRONG Training Methods That Impede Sports Performance?
If you've got more training questions I highly encourage you to research the information I have on this blog by using the SEARCH Bar.
For Powerful Strength & Conditioning Knowledge & Your Hub to End The Confusion of Training, Become a Member of The Underground Strength Academy

HERE
Take The Guess Work Out of Your Training & Join My Online Coaching Team

HERE
(Visited 152 times, 1 visits today)