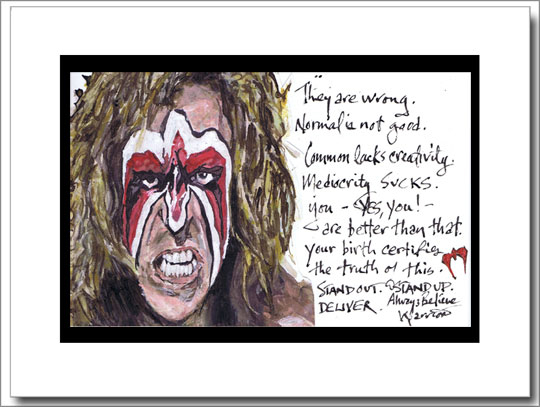 How do you know what to do in life?
Who do you listen to? Listen to others or your gut instincts?
How do you know what direction to take & when to take it?
Should you ask others for permission or advice?
A POWERFUL lesson I've learned from The Warrior and I HAD to share it with you.....
[youtube width="640" height="360"]https://www.youtube.com/watch?v=NjADLN4u734[/youtube]
Drop your thoughts & comments below. I love hearing from you and love getting conversation going here.
If you enjoyed this blog please share with your friends by hitting one of the share buttons. Your support is what keeps this blog going!
Thank YOU.
Live The Code 365,
--Z--
The USC Cert is NOT Just About Becoming a Strength Coach. It's for Anyone Who Wants Strength for LIFE.
"You Can NEVER Have Too Much Knowledge!"
The USC Cert - More Info

HERE
(Visited 396 times, 3 visits today)