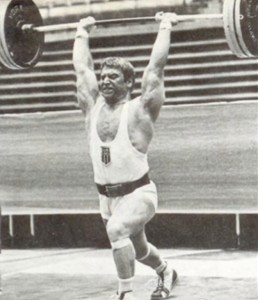 I hear it ALL the time when it comes to Minimalist Workouts.
Dudes are confused.... So let me set the bar STRAIGHT.
Short workouts doesn't mean EASY.
Two exercises doesn't mean EASY.
Hard Work is where it's at.
Hard work brings  you to the point of breaking records.
To pack on raw muscle and brute strength you gotta get stronger.
But, the tricky part, is combining hard work with smart work, which, for some odd reason, is very tough for MANY of us, including those of us who are meatheads at heart.
So, lemme break down a few key components to help you train SMARTER, in turn, allowing you to pack on more lean muscle and more strength.
1) Avoid "Death Sets" & Don't train to failure. Instead, leave a rep or two in the tank. Training alone helps you get REALLY good at this, and, ironically, you get strong training like this. I used to push each set to the limit when I had training partners. I was constantly sore and I eventually hit a wall with regards to strength and muscle gains. Leave a lil' in the tank.
2) Train Heavy, Train FAST. Force your muscles to lift heavy without resting 3 - 5 minutes between each and every set. Coach Reeve calls this Density Training and was doing this in the 70s with his wrestlers and his own personal workouts.... long before the internet came. Coach Reeve was and still is a bad ass. Go ahead and couple two heavy lifts together and attack them with intensity for 20 minutes.
3) Maximum Bang for Your Buck. When I was in Grad School, coaching Wrestling, teaching full time... my schedule was insanely packed. I would up training 2 x week, Sunday and Tuesday or Wednesday. I kept getting stronger with 2 workouts a week. I was squatting 455 for reps and the extra rest taught me the importance of quality vs quantity.
4) The BIG Fad is.... Train More... More Volume.. Mini Workouts... GPP Workouts.... I did this and it led to burn out and fatigue. In the end, that means less strength and less muscle gains. Listen to YOUR body and do what YOU need. I often invest in other training programs such as Minimalist Training & EASY Strength and then tweak the workouts to what i know my body will respond best to.
Don't be afraid to tweak workouts for your own good if you truly know what your body needs.
5) When In Doubt.... focus on short, intense workouts. If you can run 1 mile or run 5 x 200 meter repeats, take the sprints. Just make sure you warm up properly. I've always found anaerobic training to have a multiplying effect, meaning, the long term effects of gaining strength & muscle while burning fat around the clock are way more powerful and effective.
6) Ground Based.... Deadlift, Snatch, Clean, Clean & Press. Stop lying down and sitting down on half your exercises. Instead, rip heavy weight from the ground overhead and do so often.
This isn't rocket science or ground breaking info. The reminder is ALL about doing what you need to do, NOT what you want to do. The longer I do this the more I realize it takes a lot less than you think to get MORE results.
Reading THIS book was a Legit reminder. Pavel & Dan John in one book? They speak the TRUTH, I always respect that!
EASY Strength... it's NOT so Easy.
Peace
--Z--
PS: Questions, comments, more tips to add? Drop em' below 🙂
(Visited 307 times, 4 visits today)