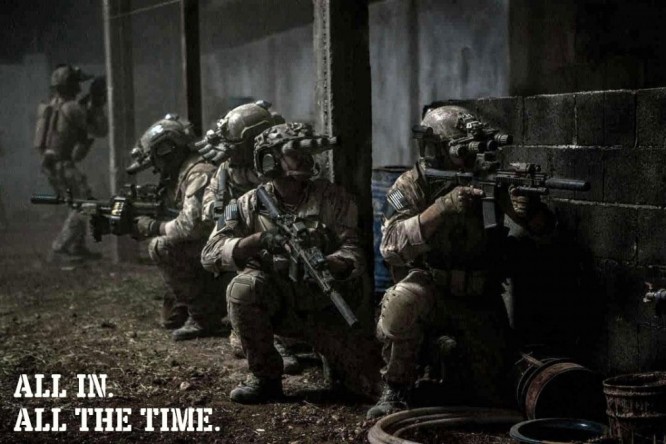 "Just find an excuse to WIN."
When I want to build my mental toughness a mere extra 1%, I don't view the big goal, I take it 1 small step at a time.
If I'm running, just get to the next telephone pole....
If I'm hitting a set of 20 rep squats, just get to 8, then 10, then 12.... When I get to 20.... I do 1 more, a few more times.
It all adds up and these small victories build upon themselves, building momentum and in turn, greater mental toughness.
During a recent training session with 1 of my athletes, I told him to squat a certain weight for 15 reps. At rep 9 with the bar on his back he dropped his head and took a step forward to rack the weight.
He started shaking his head saying "I'm done, I can't do it anymore...."
I grabbed the bar and pulled him back and told him to do 2 more!
We got to 11, and from there, I had him do 1 more again and again until we hit 15.
The number 15 daunted him, it seemed like it was miles away and at rep 9 he was focused on rep 15. I got him to change his focus to simply focus on the next rep and nothing else.
When it was all over, he realized that he was quitting at rep 9, yet he DID 15 reps. He was literally leaving 6 reps in the tank, that's about 35% that was left and he thought he did all he could.
THAT is the typical human, always quitting far short of what they can accomplish, be it in sports, business or any other area of life.
Here's how I use and teach small victories to develop greater mental toughness.
[youtube width="640" height="360"]https://www.youtube.com/watch?v=2DJCevwaN9E[/youtube]
No matter what you're doing, sports, life, business, family, etc. you will hit tough times, you will encounter obstacles. The way to achieving more success is by attacking and defeating small goals.
Let those small victories add up on your way to the top.
Live The Code 365,
--Z--
Dominate In the Gym AND in Life HERE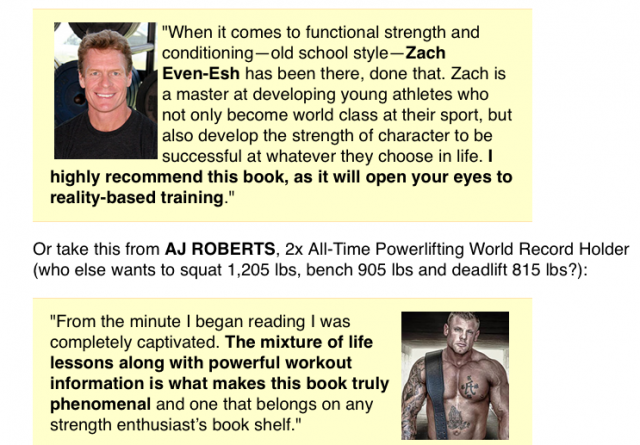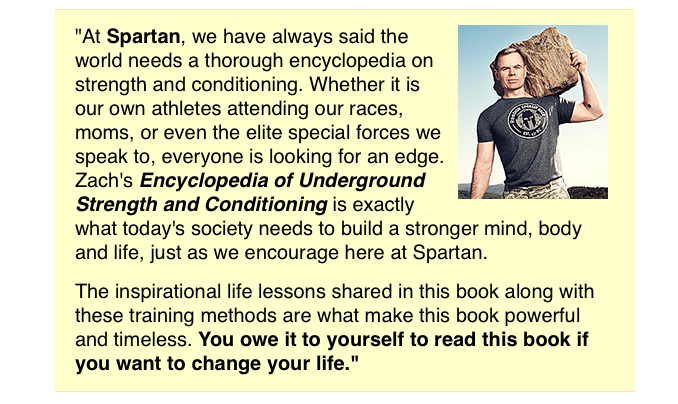 (Visited 230 times, 3 visits today)