It was June of 1989 when I began lifting weights in my brother's room. For a year, perhaps even 2 years, I was already intrigued with getting strong and building my body. I would read the bodybuilding books and magazines my brother had before I even began training.
Unfortunately, those books were bodybuilding based. There were NO performance based training books available at the book stores. Unless I completely ignored them and only read what captured my attention.
When I began coaching at a fitness center at age 19, I had a bodybuilding background. My resume said the following:
- Teenage Mr. Israel, 1994
- Teenage Mid Atlantic Overall Champion, 1995
- Men's Novice Light Heavyweight, 2nd Place, Mid Atlantic Natural, 1995
How crazy and funny is that!?! Today, my resume certainly looks much different.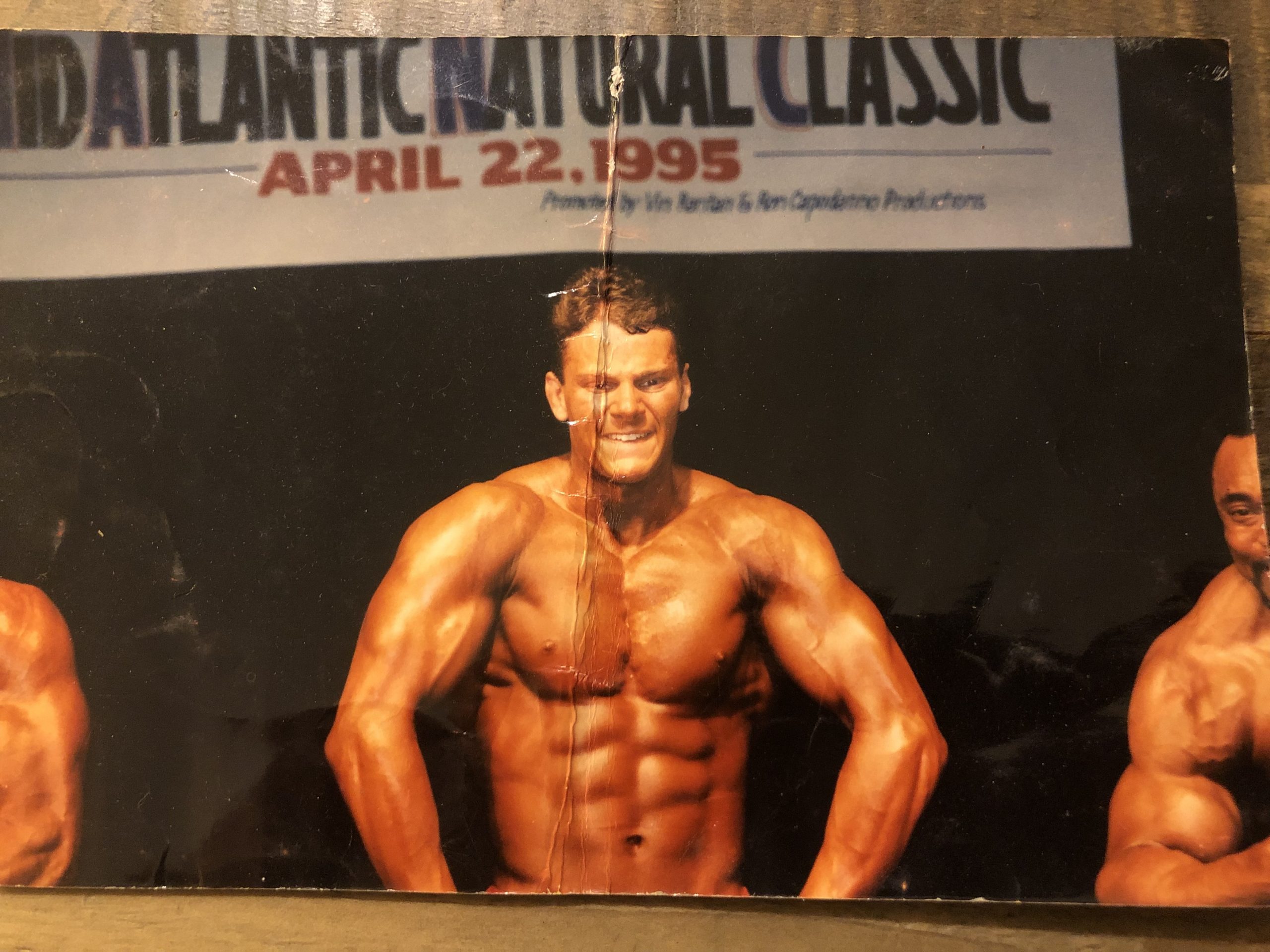 Today's resume is drastically different:
- BA and MA degrees
- D1 Coaching at Lehigh and Rutgers
- Consulting for Naval Special Warfare
-  Consulting for D1 Strength & Conditioning Staff
- Owner of The Underground Strength Gym
- Creator of The Underground Strength Coach Certification
- Author of The Encyclopedia of Underground Strength
- Creator of The SSPC Certification
Experience AND mistakes will teach you a lot. There is only so much people can learn nowadays if they limit learning to youtube, instagram and podcasts.
As years and years of coaching / training have passed, I developed my own training style and moved away from the bodybuilding specific training. This change occurred during the late 90s when I began to listen to my body and started to train alone. I stopped training with bodybuilders and began training my mind AND body.
I remember throwing out all my bodybuilding magazines (hundreds of magazines) and giving away all my bodybuilding books & VHS tapes. I actually regret giving those old books away because they were inspiring. Not everyone respects the valuable information in those older books.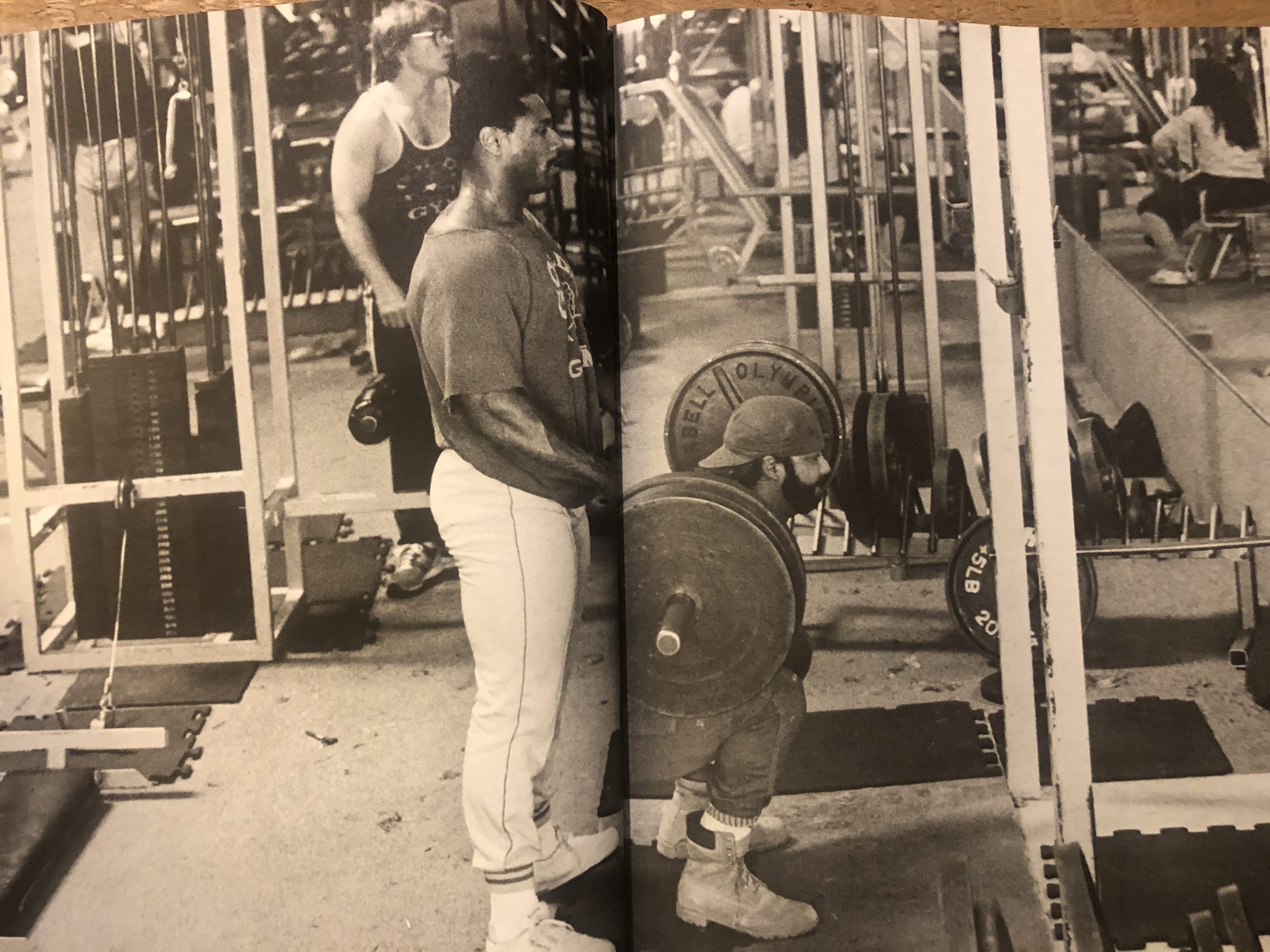 A gut instinct came over me, telling me I needed to train more optimally. I needed to listen to my body. That's when I began a 4-day bodybuilding split, taking a day off after each training day and 2 days off after leg day.
This sounded contrary to what everyone else was doing. Take a day off after every training session and 2 days off after leg day? YES! It worked Great! I always felt a slight decrease in energy on my 2nd training day, as if I needed some extra fire to get after it.
I wanted to test how I would feel, both physically and mentally, by taking that 2nd day as a rest day. Sure enough, it would fire me up for the next training day. It worked to my advantage. I urge you to listen to your body. Note that my training got better because I felt fully rested, both physically and mentally. I wasn't trying to avoid the work by resting after every training session, instead, I was trying to make every training session count to the maximum. More rest days are not a green light for you to make excuses. My training was brutal as a bodybuilder so the rest was part of the plan to get better.
I loved the feeling of getting stronger and training hard. My training began to mirror what people today call 'Power Bodybuilding' or Power-Building. It started with my influence from bodybuilders who truly were strong, men like Reg Park, Dave Draper and other greats from the Golden and Silver Era.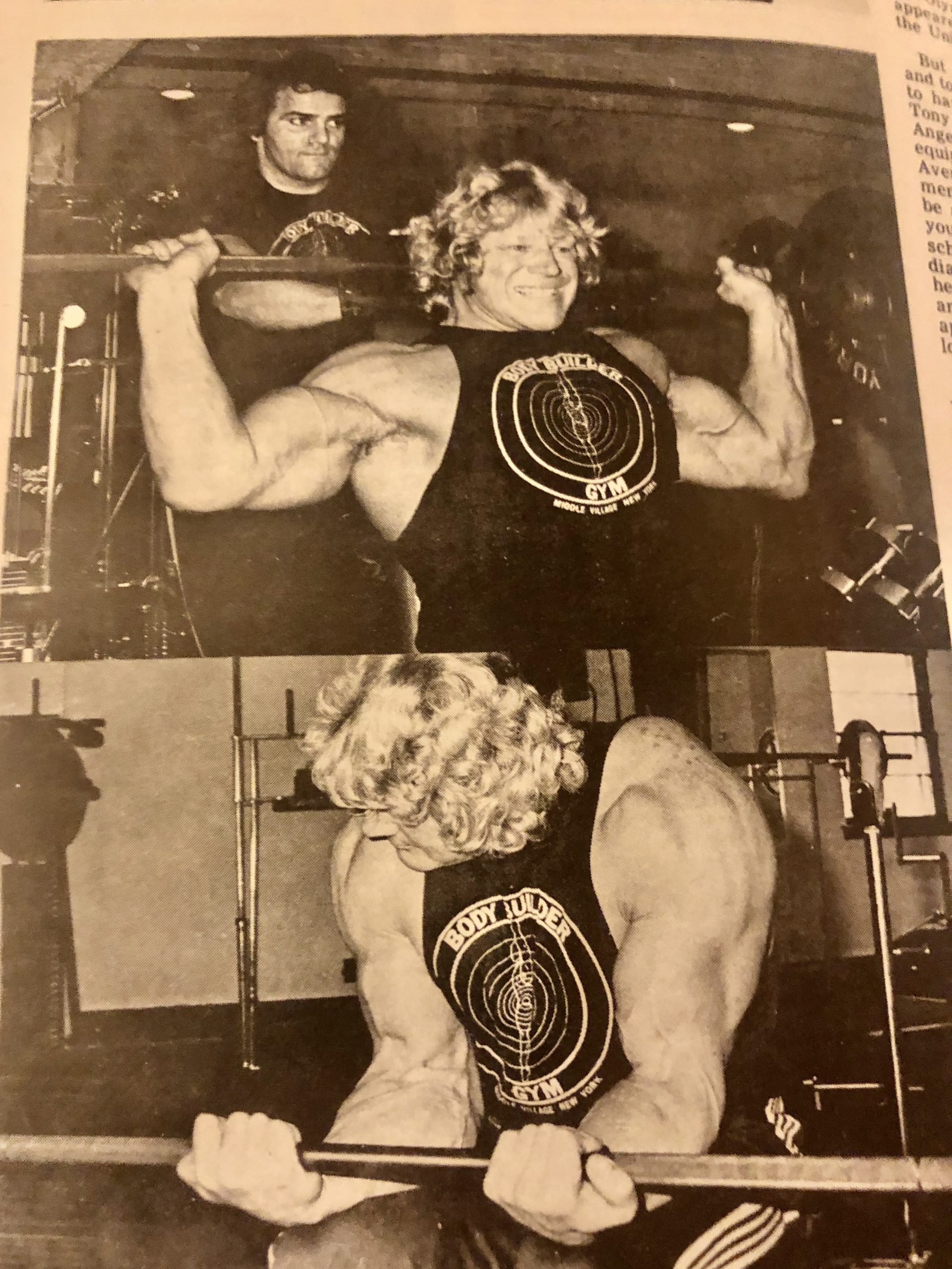 I lost interest in competing in bodybuilding, but my admiration for The Golden Era Bodybuilders inspired me more and more as I reached my late teens and early 20s. I began to train like them and admired their thick, granite-like physiques.
I even borrowed their attitude towards building basic, dungeon-like gyms and having great training partners. When you read about the Bodybuilders from the 60s and 70s, the training environment is often mentioned. Having strong, motivating training partners is often mentioned as the key to their success.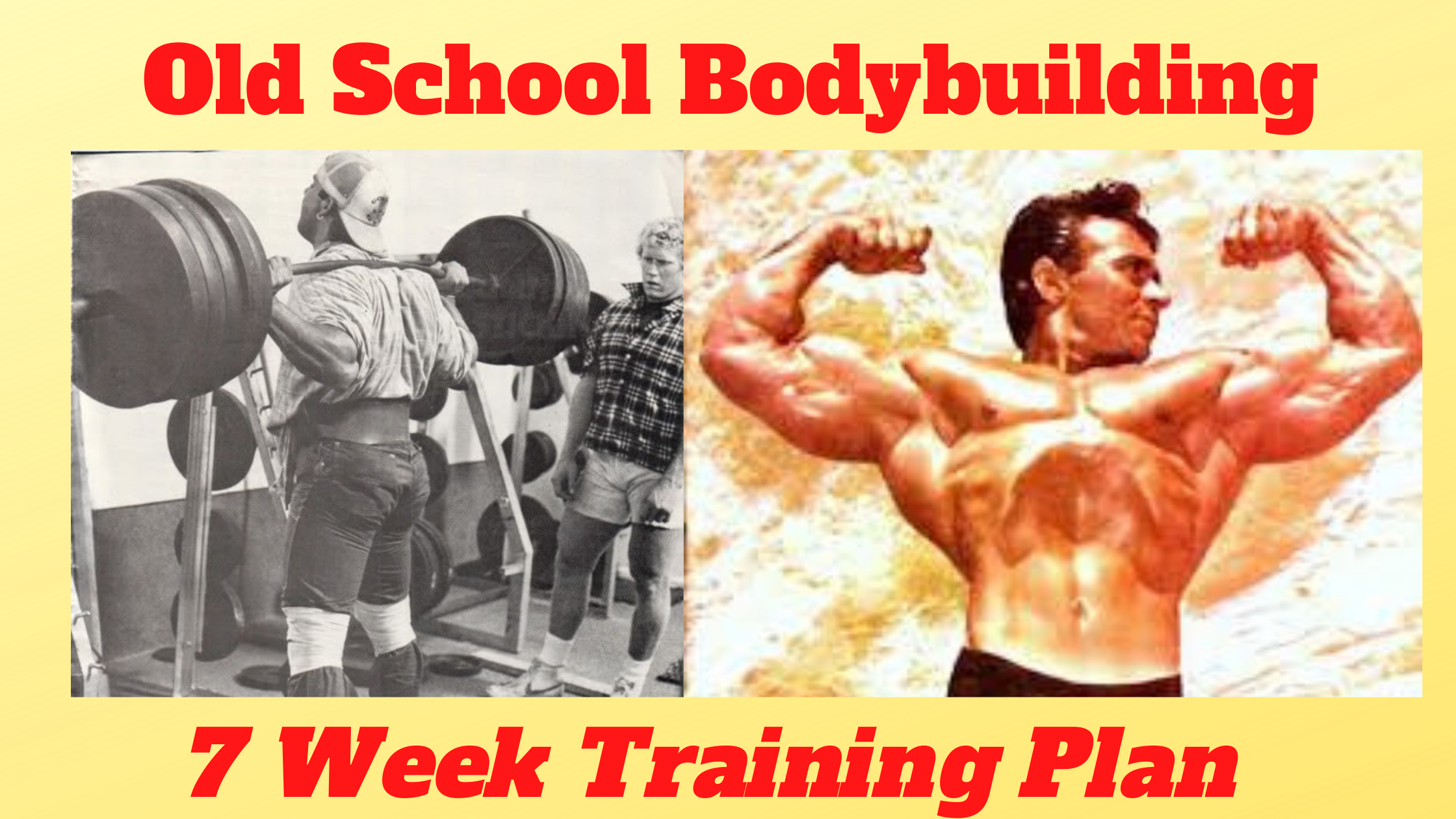 My new training split looked like this:
Day 1 – Chest, Bis (Light Triceps)
Day 2 – Back (Light Biceps)
Day 3 – Shoulders, Triceps (Light Biceps)
Day 4 – Legs
I chose exercises and a training system that resembled the Golden Era greats like Chuck Sipes and Dave Draper. Those guys were STRONG and Jacked. Chuck Sipes had benched 500+ lbs in a t shirt. THAT is STRONG. He was also weighing around 220 lbs which is even more impressive.
I wanted to build a body that was strong for performance, not just appearance. I was still involved with wrestling and wanted people to feel my strength. I didn't want to ever hear, "Oh he looked strong but didn't feel strong!" No way. I wanted to destroy people with technique AND strength / power.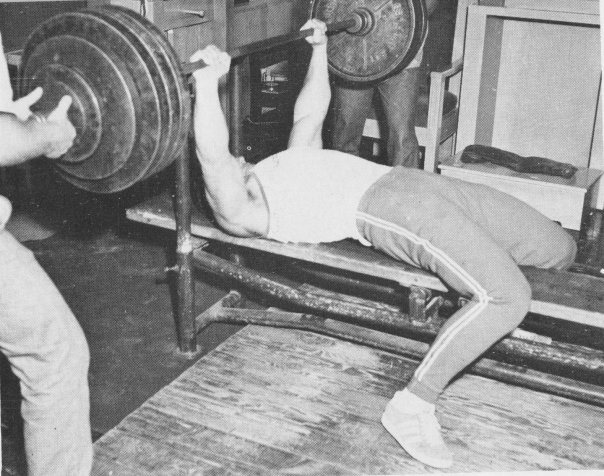 I also added some extra volume to my arm training to boost my arm size. On upper body days, I would throw in an extra exercise for biceps or triceps, for 3 or 4 sets of high reps (15-25 reps). The extra arm work boosted my numbers in the bench press and overhead press.
On my non-lifting days, I would go for a run, go mountain biking and somedays, simply catch up on my recovery with a mid day nap. Training is not just what you do in the gym. It's everything you do that contributes to your progress or lack of progress.
I can sense a mile away when an athlete I train has not been following through on their lifestyle habits (nutrition, sleep, etc.). It ALL counts. Very few athletes can achieve long-term success by short-changing their lifestyle and nutrition habits.
The way I train athletes today is often an upper / lower split or a full body training session. The organization of the training revolves around a few crucial components:
– Time of year (Immediate Off-Season, Deep Off-Season, Pre-Season, In-Season, End of Season / Peaking Time)
- Athlete Needs & Goals
- Communication with Athlete
- Assessing Athlete During Each Training Session (Verbal and Non Verbal)
- Communication with Sports Coaches / Support Personnel (ATC, PT, etc.)
- Communication with Parents
- Personality Trait of Athlete
As complicated as this might seem when looking at the factors above, it's not that complicated. Maybe I feel this is simple due to decades of experience. I don't try to wow people with complexity for no reason.
Even if you don't have decades of experience, know this: there are times where you listen to your body and times when you push through. Competition will always require you to perform at high levels, sometimes you won't feel great but you must learn to rise above and perform.
There are times when you stay the course and times when you decide to go entirely by feel. Your technique is always # 1. Do not sacrifice technique to post something on your Instagram. I believe social media has caused more injuries than ever before, with people doing legitimately crazy / stupid things so that they can get more views or likes. Be smart and disciplined.
Trust Your Gut Instinct.
After I left bodybuilding, I felt a calling inside of me to prove to myself that I could put all my training to the test. I had transformed myself mentally, not just physically, and I knew the mindset was my missing link from my high school wrestling days. My strict bodybuilding training did not prepare me mentally. I needed a new syle of training to give me the mental edge I was missing.
I began coaching Wrestling immediately after graduating high school, and I felt that wreslting would not leave my soul. I had something to prove to myself. I was training hard, and in my mind, I always felt as if I was training for something. At the time, I didn't quite grasp the concept of "training for life." I was young and not experienced enough in life to think that way just yet.
I was watching early days UFC and Pride Fighting and saw how many ex-college wrestlers were successfully competing. I did some searching around in my area and found a school that taught Shootfighting. They also taught some Grappling and Muay Thai. It wasn't a very organized school and often there was no instructor, just a group of guys getting together and scrapping. I loved getting in there and scrapping. I could take down anyone and felt the benefits of my "old school" strength training compared to what I did in high school. In high school, it was just a lot of bodybuilding pump up, and machine-based training.
My lack of technique in BJJ was what ultimately hurt me. Even against smaller opponents, technique wins! The more competitive I got with my wrestling and Grappling, the more I suffered numerous injuries that sidelined me for more than just a few months. Knee injuries and shoulder injuries hit me quickly. The years of leg extensions, leg presses, upper body machine work and basically, very little ground-based training did me in. My muscles were strong, but my joints lacked durability. Forced reps and too much "high intensity" training beat my body down.
The forced reps and intensity techniques are things I stand against 99% of the time. Looking at the strongest lifters, they rarely ever grind out reps, they avoid missing reps / failing and never do forced reps. Instead, they have clean, impeccable technique and 99% of the time leave a rep or two in the tank.
Why can some handle the intensity training and others not? Simply put, GENETICS! Some athletes are just genetically more durable than others. These are ALL things to consider as your training evolves and as you train and coach others.
In response to my frustration with my knee and shoulder injuries, I began researching how to properly train for the sport of grappling and MMA / mixed martial arts. At the time, the best wrestlers in the world were from Russia. So I did all I could to find the training methods of the old Soviet Union, now Russia.
The book by Dr. Yessis, "Secrets of Russian Sports and Fitness Training" is highly recommended. I have the original version, which was called Secrets of Soviet Sports and Fitness Training.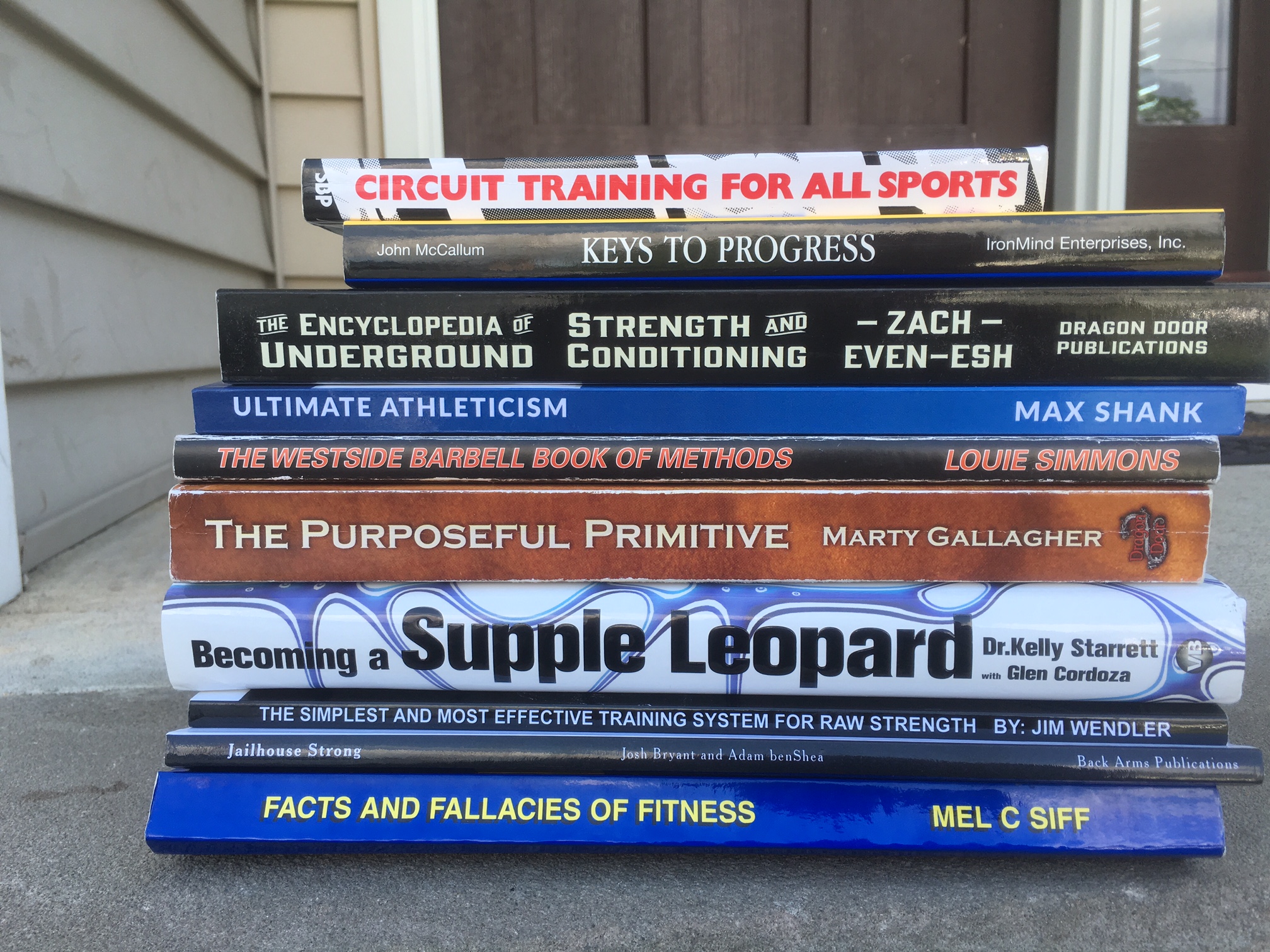 I read that book in 2004, and I believe it was first written in 1974. I couldn't believe how a book written 30 years ago had information that was decades ahead of current day America. In 2004 "functional training" was a craze and the magazines and internet had you believing that functional training HAD to include standing on a wobble board or balancing on a physio ball with one leg or your training was all wrong.
True "functional training" is training that meets the demands of your sport / work. Again, the basics in free weights and calisthenics have an excellent carryover for the majority of sports/ work/ life activities.
I didn't care what the name of any training method was. Instead, I looked at results first and foremost. I saw the best wrestlers in America were often farm boys and had what I called "Brute Strength" or Farm Boy Strength. These wrestlers often came from areas that were tough and required them to work with their hands through manual labor. The rumor is that every wrestler in Pennsylvania has a garage or barn with a climbing rope. Is this true? I don't know. But I do know that I've seen more successful wrestlers coming from tougher areas than those who come from the nicer areas. I remembered the annual PA vs. NJ all-star wrestling match; PA would win the majority of the time.
Dan John & John Welbourn have often said there are 3 factors that play a significant role in the success of athletes: Genetics, Geography, and Opportunity. If you grow up in a specific area of Texas, then likely, Football is religion in that area. In the town I currently live in, it's Basketball or Surfing. Nobody in this town is pounding on my gym door to grind out heavy squats. Why? Geography!
Opportunity is what we make of it. In certain areas, you have access to great coaches, in other areas, not so much. Convenience and Excellence are never found on the same road, and most people prefer convenience over excellence.
When I began training athletes in my backyard, I built my equipment and made it happen with my creativity. I had tree logs for them to carry, squat and lunge with after we cut down an old cherry tree that was dead. I had them swinging sledgehammers for 100 reps on the old tree stump, climbing a rope that I slung on a high tree branch, carrying stones and overall training like farm boys.
When I shared this information, people called me an idiot and made fun of me. But I knew one thing that they didn't. This training was producing results. These boys were becoming BEASTS. Compared to the majority of "functional trainers" who had athletes balancing on balls and doing circus tricks, we were busy doing REAL work and kicking ass.
I knew that if I was to transform these athletes, it was going to have to be a blend of scientific training, mental training and of course sports skills which would be on their own. The training had to produce results. I used methods based on science and blended them with my years and years of experience and knowledge.
I was training wrestlers, baseball players, basketball players, football players and track & field athletes (sprinters, jumpers, and throwers). Our training was their GPP. Their sports skills were their SPP. Because of my background in bodybuilding and exercise science, I was attentive to technique and understood proper biomechanics.
Unfortunately, during high school, in the 90's, I read all the bodybuilding magazines where they spoke about squeezing the muscle, getting the pump and feeling the muscles. I knew this could not make up the majority of our training if I were going to produce results worth taking notice. Powerlifting was not well known. Weightlifting? I never heard of it minus my 1 experience in Israel in 1989 with Andrei whom I wrote about in my Encyclopedia of Underground Strength.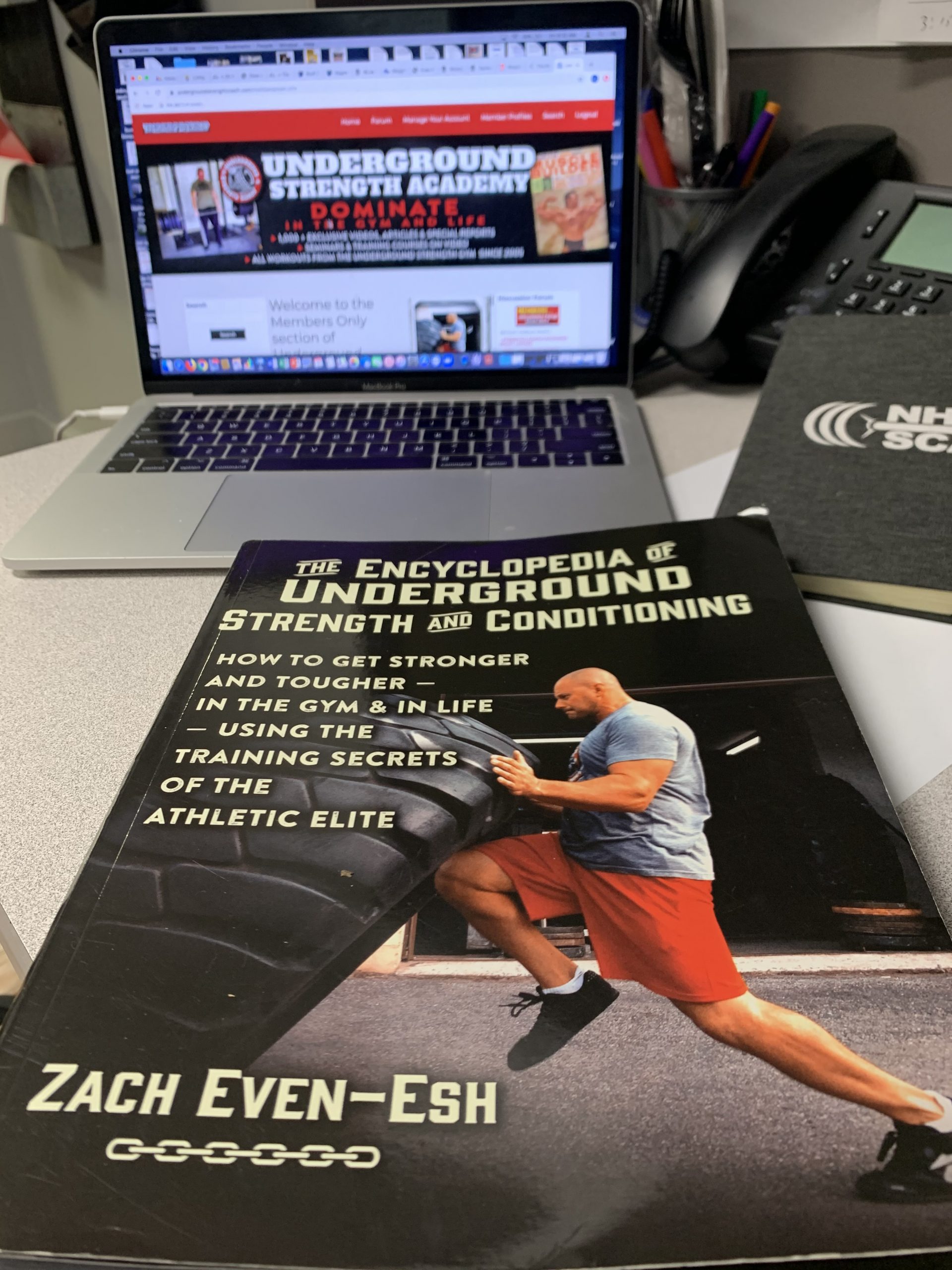 In high school, I had no mentors in training and my Coaches didn't know anything about proper performance training. My Coaches would be at the local gym training one body part per day, 25 sets per muscle group. I was on my own and made a lot of mistakes training "for show," when I needed to train for performance. Pain and regret are powerful teachers.
Today, I own hundreds of magazines from the 40s through the 70s. These magazines are amazing. Health & Strength, Muscle Builder & Power, IronMan Magazine and Muscular Development – These magazines have a blend of all forms of training, from bodybuilding, powerlifting, weightlifting, calisthenics and simple nutrition methods.
You can find these magazines on eBay, and I suggest you make the investment. Read these magazines, and you will see the guys benching 150 lb Dumbbells, Squatting 405+, Barbell Rows with 315 +. As I always say, "You can't fake STRONG!"
The training I teach at The SSPC Cert can be applied to any sport or for those of you who love getting STRONGER. They have been proven on thousands of athletes that I've trained in person at The Underground Strength Gym, D1 Universities and through my seminars. Thousands more have invested in my online training programs and used them for their personal training and the training of their clients and gym members.
This doesn't mean that bodybuilding is eliminated from our programming, it simply means at ALL times, we're finding the best ways to train for performance. Bodybuilding has its place. You'll need to be creative and open-minded. The goal is to keep building strength in your mind, body, and spirit.
As a Coach, the goal is to keep improving so you can give your athletes the very best training. Every day, you should feel the burning desire to improve. Sometimes those improvements come in training information, other times it is learning how to lead and communicate better.
As a Coach, if you expect the athletes to give their best, then you need to have high expectations for yourself as well. Mediocrity as a Coach is unacceptable. Excellence is the ONLY option.
Live The Code 365,
Z
Here's How You can Change the Lives of Others, Change Your OWN Life AND Grow Your Business. Learn more about

The SSP Coach Certification HERE.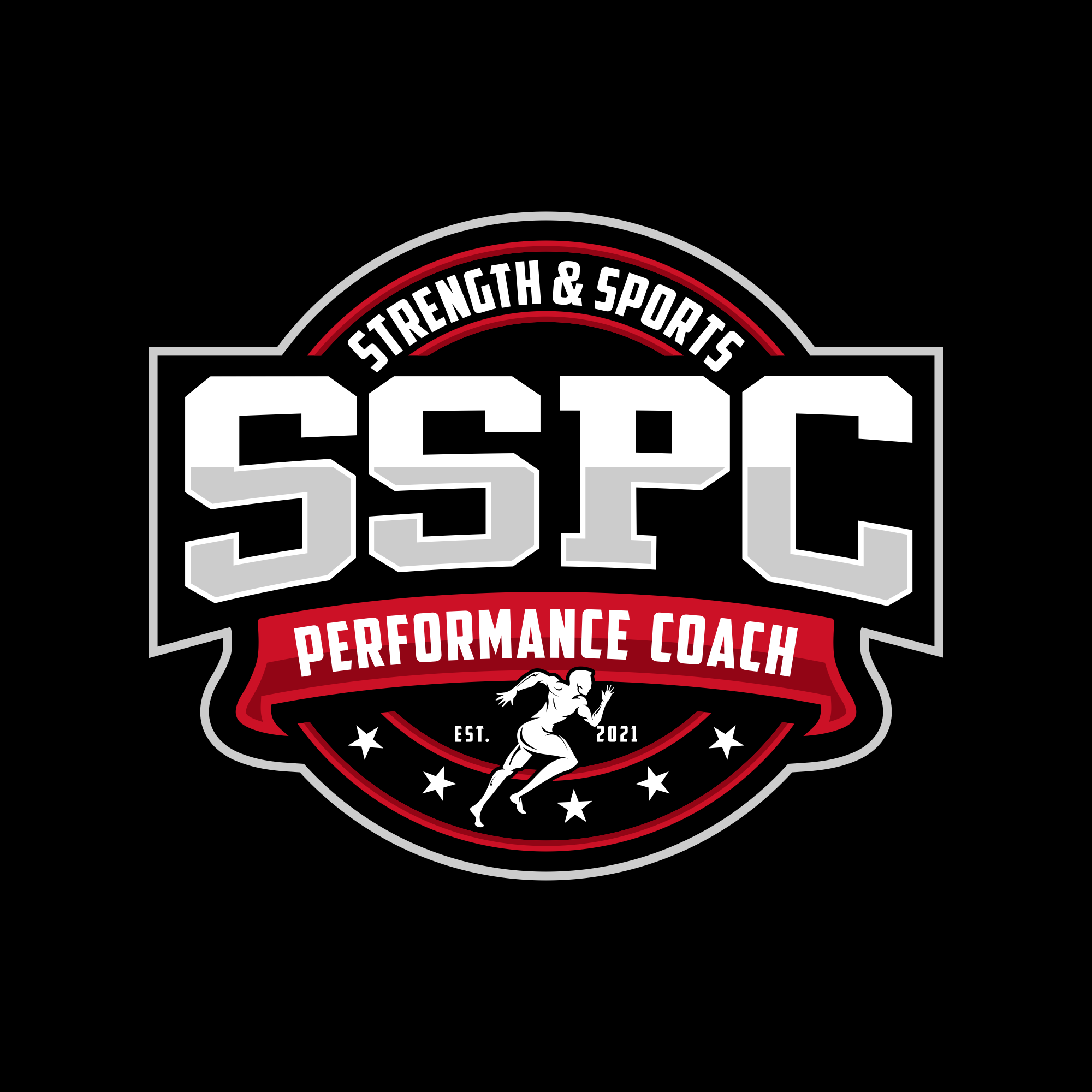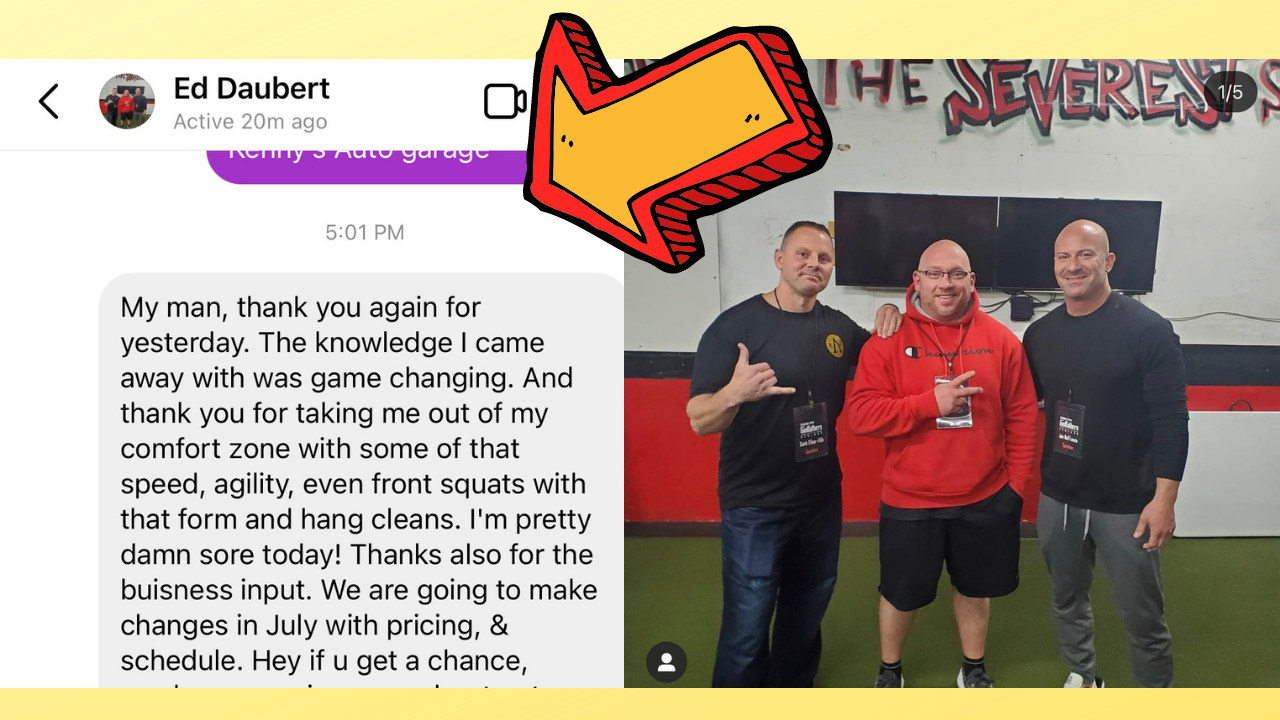 (Visited 385 times, 4 visits today)