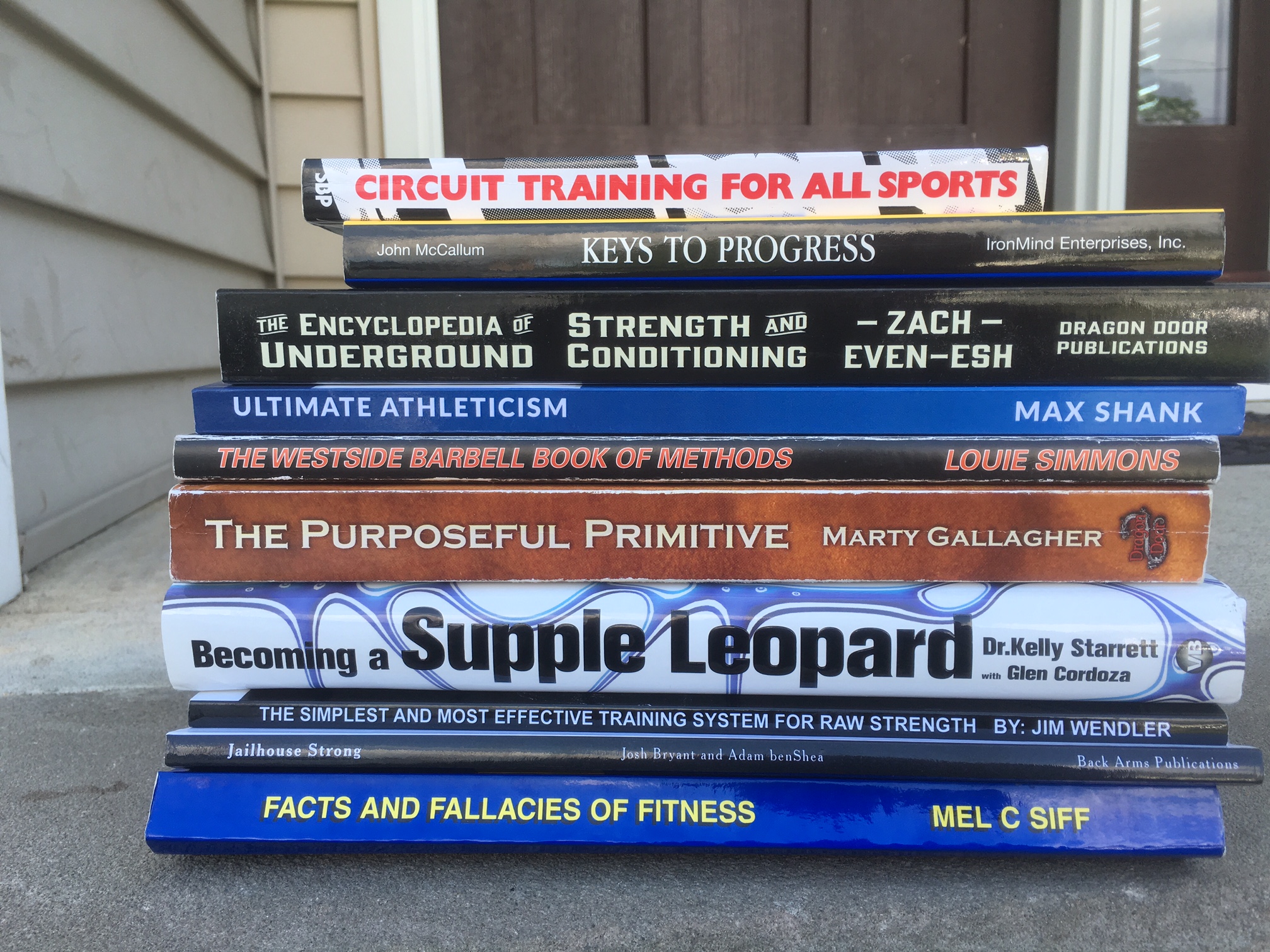 I am often asked the same questions over and over again.
My question to you is; Are YOU willing to do some research? Willing to watch videos, listen to podcasts, use the search bar and do some grunt work to find the answers?
I can hand you answers and strategies but like I tell the athletes I work with, it is up to YOU to do the work.
Ultimately, your success or lack of rests on your shoulders.
Below I have several videos for you to dig into.
They cover the strength & conditioning books I recommend, training knowledge for yourself vs athletes, training around age and injuries, gym business / warehouse gym business and mindset.
Opportunity is knocking....
Strength & Conditioning Books for Strength Coaches
Missing from this Video is my Encyclopedia of Underground Strength & Conditioning as I had a box of extras in my garage.
Latest Facebook Live QnA; STRONG Training, STRONG Business & Attacking Life for Success
Below are resources linked up to guide you towards living your life with The Relentless Pursuit of Excellence.
The Underground Strength Coach Certification
The Underground Strength Academy
Encyclopedia of Underground Strength & Conditioning
Online Strength Training & Coaching with Zach
(Visited 536 times, 1 visits today)