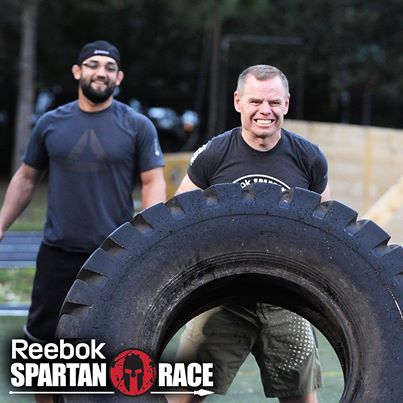 In this episode of The STRONG Life, aka STRONGCast, I interview The Founder of The Spartan Race & The Death Race, Joe DeSena.
This is an amazing story, from his early years growing up in Queens, then living "the perfect life" in NYC while working on Wall Street and giving it ALL up to move to Vermont and start living a Spartan Lifestyle.
In this episode of The STRONG Life we talk about.....
- Who influenced Joe to live like a Spartan?
- How did The Spartan Race get created?
- Why move to Vermont and give up living life in NYC making a boat load of money?
- How does Joe eat for a strong mind, body and Life?
- What does a day in the life of Joe DeSena look like?
- What does Joe's daily exercise routine look like?
- How can YOU start living The Spartan Lifestyle?
- What are the obstacles Joe faces daily running a global company and how does he keep coming back, kicking ass and taking names, day after day?
There are MANY more lessons to be learned in this episode of The STRONG Life.
Check it out below:
[youtube width="640" height="360"]http://www.youtube.com/watch?v=qxvUWRb-v_c[/youtube]
Drop your comments / questions below!
Please share this episode with your friends. Thank YOU!
Live The Code
--Z--
Resources Mentioned In This Episode:
Upcoming Experiences!
The Underground Strength Coach Certification
(Visited 354 times, 1 visits today)