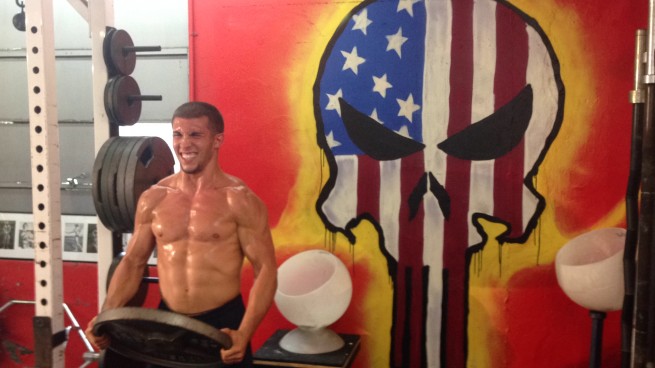 In episode 50 of The STRONG Life Podcast I go raw and uncut.
No intro music this time and for me, it's a reminder of where I came from and a reminder for you, that there are NO excuses and to roll with what you've got.
In this episode I discuss the following:
- An AWESOME book that you must read. A book I feel should be required reading, especially for anyone who thinks "life is tough".
- How to View you the work of your life with regards to money and changing lives?
- How to train with lots of homemade gym equipment?
- How I stay motivated after coaching people since 1995!
- When is it time to kick out an athlete from your gym?
- The difference in running your business as a single man vs a family man?
- How I manage my gym and keep parents up to date with the success of the athletes at The Underground Strength Gym
- Why I use Wodify software to manage The Underground Strength Gym and thoughts on selling your training business
- Full body workouts vs upper / lower split workouts using bodyweight and dumbbells
Listen Below:
Thanks for listening and supporting the show!
Please drop your comments and questions below.
Live The Code 365
--Z--
Resources Mentioned In This Show:
(Visited 91 times, 1 visits today)