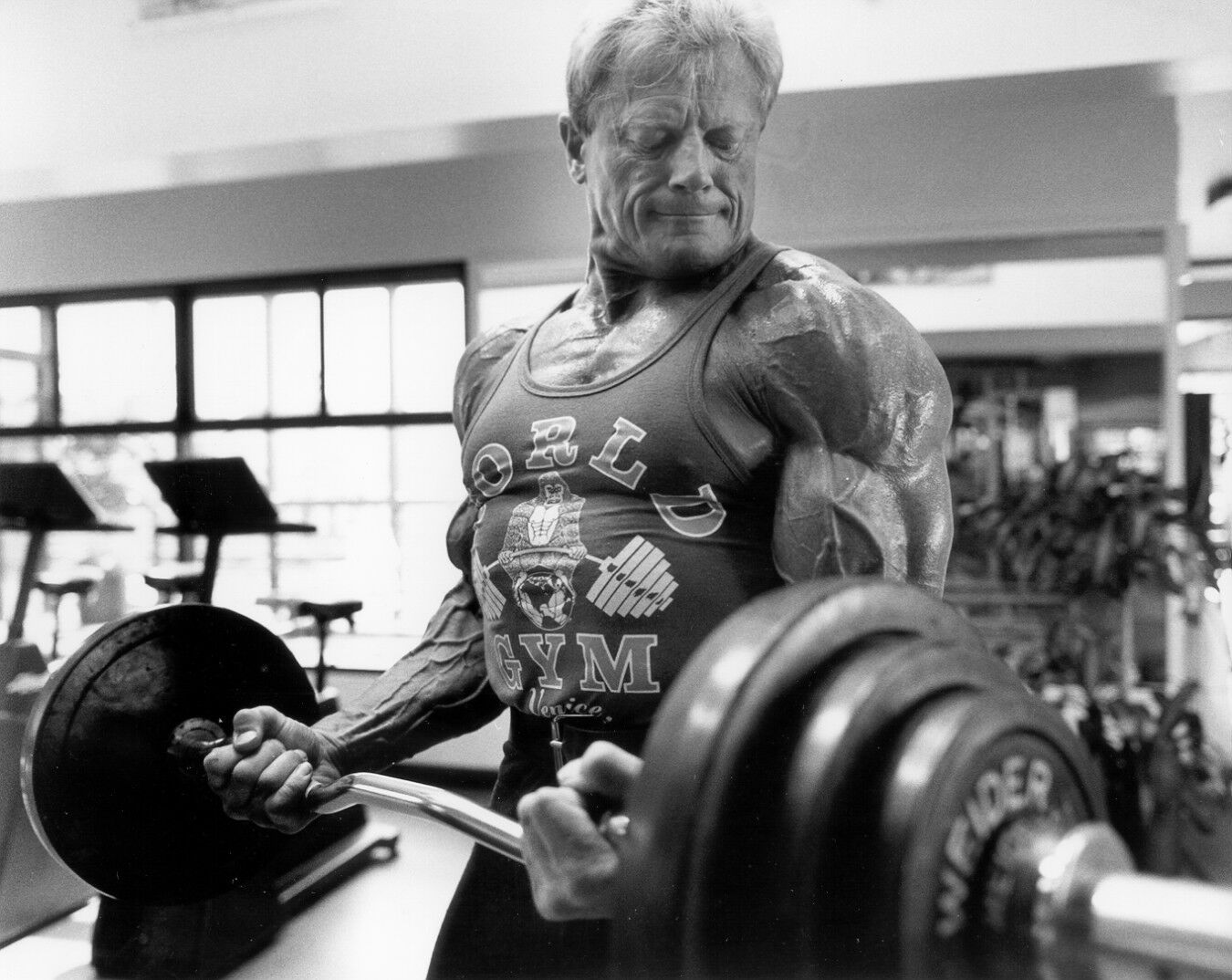 My body is on the mend since my knee surgery and blood clot last March, 2021.
My knee is not 100% and as we get older, if you have had an injury or a surgery, I believe it is safer to DOUBLE the length of "recovery time" to ensure you don't rush through the full healing process.
I'd say one of the biggest influences towards people's injuries is trying to impress others by posting their best on Instagram ALL the time.
You only have so many 1 rep maxes in your pocket before you injure yourself. As I often say, when I look back to my earliest years in the gym, from the YMCA to Diamond Gym to meeting some of the best powerlifters in the world, they made ALL their reps look clean.
The constant grinding, maxing and high intensity will destroy your body.
When I finish a training session, I always have more left in the tank. And that's exactly where you want to be as you train in your 40s and beyond.
You want energy for your family, career and overall health. There is no need to destroy yourself.
For nutrition, I feel the carbs need to get lower as we age, especially if you want to lean out. Keep the protein high AND, get that heart pumping. Do this through walking, hiking, biking and be mindful of heavy impact on the joints.
My buddy Jim Wendler told me he does MURPH almost every day, except rather than running, he uses the air dyne or walks stadium stairs with a weight vest.
He breaks up his Murph into 2 session, morning and evening.
You can follow Bodyweight Bodybuilding if you're needing a break from the weights, and you'll feel better than ever before. Going all in on a calisthenics program helps you lean out because bodyweight training is much tougher if you're carrying excess body fat.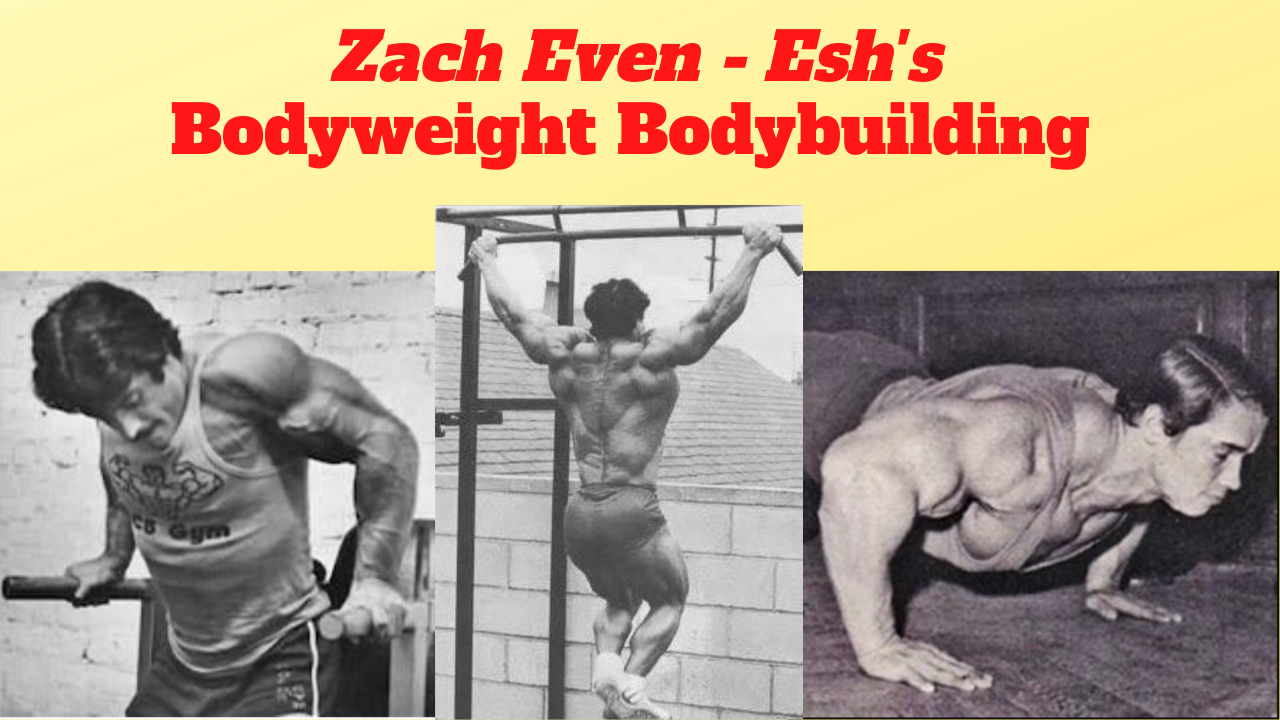 This week I was short on time, my training session was 12 rounds of this Bodyweight Bodybuilding:
A) Mixed Grip Pull Ups
B)Hanging Knee Raise
C) Dips
D) Push Ups
I did the above Bodyweight only circuit for 12 rounds. My body felt GREAT during and after this training session.
My current lower body training has been a lot of sled work, leg curls, unilateral bodyweight exercises such as lunges, step ups and split squats as well as my belt squat. I also do back extensions, both at the 45 degree and horizontal variation.
Many of my lessons in training come from my experience first and foremost, but also from all my knowledge that spans to the era of the early 1900s to our current day science and experience of current day.
See below, my inspiration to create The Kettlebell Combat Complex, I read about Herman Goerner with his Kettlebell Chain. I do that now with Kettlebells and CMBs.
See the Video below with Herman Goenrer, aka Goerner The Mighty:
Building muscle and strength in your 40s is VERY doable, contrary to popular opinion of the internet fake "Gurus". Training must be optimal at this age, NOT maximal.
You can get involved with my online training of Gladiator STRONG, where we train 3 and sometimes 4 x week as an optional "Extra" day.
Test out Gladiator STRONG for 7 Days FREE

Details HERE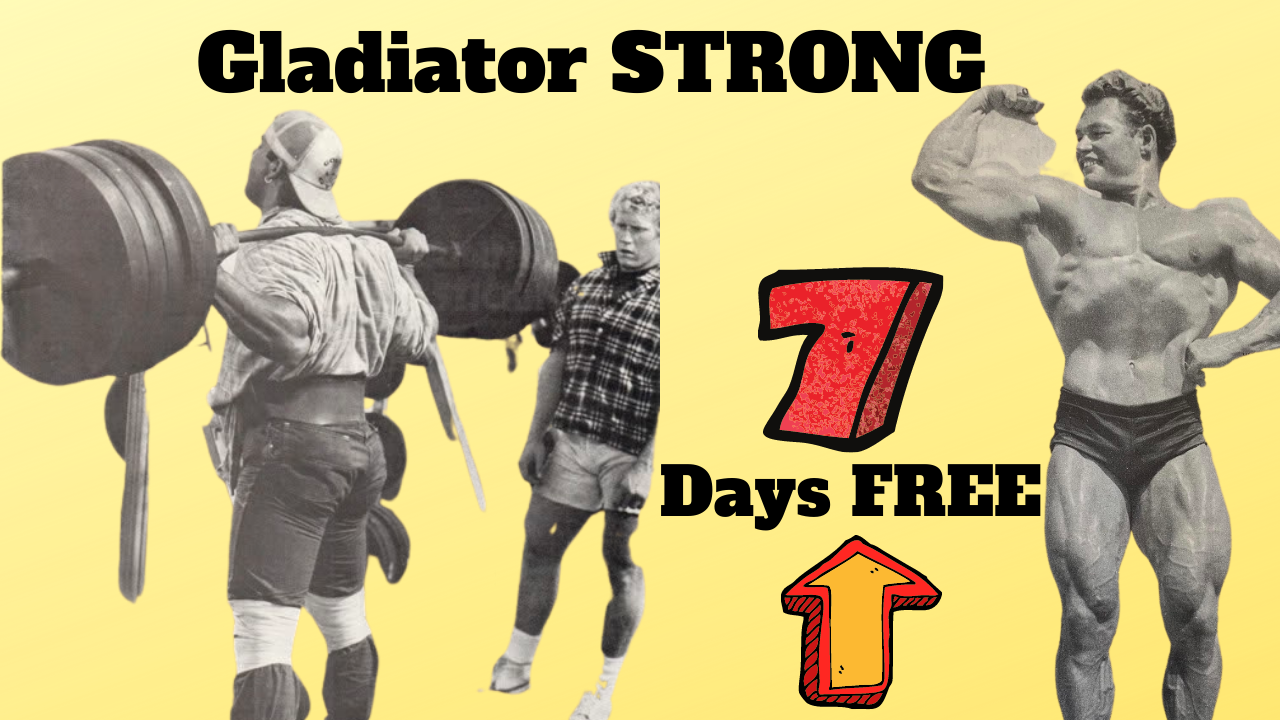 (Visited 671 times, 33 visits today)