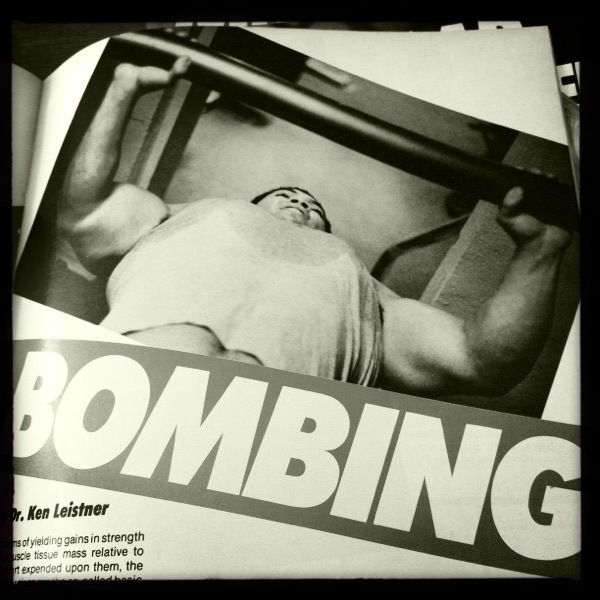 Is it about free weights vs strongman lifting / odd object training?
Or is it bodyweight vs kettlebells?
Which one is the end all, be all, A # 1, Numero Uno, BEST Workout?

Or....
Are they ALL flawed, NONE of them actually perfect when left alone, yet better when we......
- When you approach the bar for a deadlift, set your back, keep it tight, grip it and rip it.
- When you set your back for a sandbag clean & press, set your back, keep it tight, grip it and rip it....
- When you set your back for the power snatch, set your back, keep it tight, grip it and rip it.......
- When you do your push ups, squeeze the floor with your fingers, tighten & brace your abs, use your legs, tuck the elbows...
- When you set up for the bench press, squeeze the bar, tuck your elbows, press your legs into the ground....
Should you use one lifting style over the other? Which style gives the BEST workout?

Or, should you stop discriminating?
Maybe..... You Should you STOP trying to be a scientist and start being a F**ing LIFTER??!!
FACT: EVERY workout is flawed.
Deal with it.... Get over it... STOP reading so much and start training MORE.
When we train athletes & adults at The Underground Strength Gym, we blend the many training methods and tools together. That's how The Underground originated in the early part of 2002 or so. We would lift stones, barbells, dumbbells, flipped tractor tires at the tire yard, hit playground workouts....
We did it BEFORE it was a popular fad. Back when we did it, 99% of "functional training" required you to train on one leg, on a balance disc using a $10,000 "functional trainer" cable apparatus.
I am NOT a fad follower, I do what WORKS. period.
[youtube width="640" height="360"]http://www.youtube.com/watch?v=Pj6B4d7ENqE[/youtube]
The quick lifts and kettlebells develop athleticism.
The bodyweight exercises & gymnastics training develops stability, strength, power and body kinesthetics.
The powerlifts develop BRUTE STRENGTH.
The odd objects develop brute strength, power and equally of importance, mental toughness.
Learning one style of training carries over to the others, blending them together requires an open mind and a willingness to learn along with a desire to become the best YOU can become.
The blending of these styles of training teaches You to understand how to set your back, you understand how to align your knees, keep your abs tight, tuck your elbows in....
You can cry till your blue in the face searching for the perfect reason why, the perfect workout and the perfect set - rep schemes.... let me know when you find it... while you're searching for the holy grail of workouts and awaiting for the moons to align, Underground Strength Nation will be getting STRONGER, TOUGHER and HEALTHIER.
Stronger Than Yesterday!
--Z--
PS: Always remember these words, from a poem that rested directly in front of our eyes on the squat rack at Diamond Gym.... I question, WHO are YOU?

"There are those that do
and those that don't
Those that will
and those that won't."
Many TALK About Training Like a "BEAST", Far & Few Actually DO It!
Click HERE For Details on 'The BEAST Training Files'
(Visited 641 times, 5 visits today)