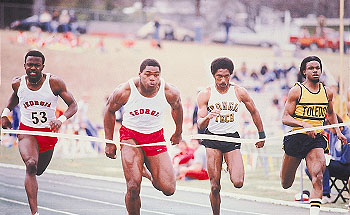 Have you ever heard of Herschel Walker?
If you've read my Blog for the past year, you certainly have.
Pull ups, push ups, sit ups - hundreds and even thousands of reps every day.....
Sprinting with a tire and rope strapped around his waist....
Hill Sprints...
Throw in some power cleans...
We have quite the recipe for amazing strength, speed, conditioning and mental toughness....
That is a list of 5 exercises. Work the heck out of them for the next 2 months, or maybe the next 3 months, or how about from now until September 1st? Will you commit yourself to kicking the crap out of those few exercises and working harder than ever before on them, aiming to get an extra rep or an extra 5 lbs added to the bar every week?
The consistency and die hard dedication is what most people lack. So, I say remove the complication and go hard with the list above.
It will work, you just have to put in the time. Plain and simple.
Dedicated to your success,
Zach Even - Esh
P.S. - I have always loved plain and simple. Herschel Walker would have loved This Training Manual!
(Visited 189 times, 1 visits today)