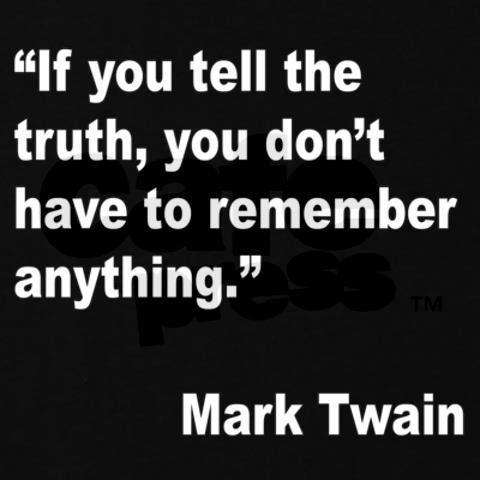 A while back, some years ago, I sent out an e mail talking about being a Warrior. I was referring to the mindset of getting after whatever it is you do and giving it your all.
As many of you know, I am always striving to personally grow & share my experiences with you to help YOU grow stronger, in mind, body & spirit.
Someone had replied and mentioned that I should be careful of telling others to be Warriors when the Real Warriors were out there on the front lines, in war, protecting our country.
He was right. But.... he forgot to mention another type of "Warrior" beyond the Military.
I'm talking about the men and women who Live The Code.
Honesty.
Integrity.
Commitment.
Work Ethic.
There are fakes and frauds out there claiming to be Warriors, when all they do is talk a good game, shouting from the roof tops telling others how to live when they themselves don't do jack shit beyond the rambling of their words.
Words alone do NOT give you the right to even come close to being a Warrior, let alone  calling yourself a Warrior.
The Warriors are the men & women who fight for your country & protect you (& your family) so you can sleep peacefully at night and enjoy your freedom day in and day out.
The other Warriors.... They are the parents out there, raising kids, often times, raising them on their own through challenging circumstances - ALL of them with dignity, respect & transparency. Transparency simply meaning they are the same person at all times. Integrity is one and the same.
Last week I received an e mail from a Mom who had her first daughter at age 16, got kicked out of her house a few months later and had to raise her daughter through tough times in life with all the cards stacked against her.
This Mom NEVER gave up and fell prey to doing unethical things to get the money to care for her daughter, even as a teenager. We ALL know that when we were teenagers our decision making skills certainly weren't the best.
This Mom never bailed on her daughter. Instead, she Lived The Code. This Mom pushed herself to set a strong example for her daughter by working hard and achieving goals in life when others would be busy making excuses, pointing the finger at others, blaming others and / or doing the wrong things.
SHE is a Warrior. She never gave up, she fought to do the right thing and lived with integrity. If I ever called myself a Warrior, then damn, I made a major mistake. I now focus on thinking like a Warrior, but to say I AM a Warrior, it's just not right.
I'm a Husband, Father & Coach. That is WHO I am and WHAT I am, through and through, mind, body & soul.
Yes, The REAL Warriors have spent time and sacrificed their time with loved one AND put their lives in danger to protect US. Thank YOU!
[youtube width="640" height="360"]http://www.youtube.com/watch?v=uSMlIM9zLio[/youtube]
I am embarrassed for using the word Warrior too loosely and simply being caught up in confusing aggressive action taking with being a Warrior. I prefer what Mark Divine speaks about, regarding Warrior Spirit, where we THINK with the mind of a Warrior. But, for me to call myself a Warrior would be a fraud. Maybe you feel indifferent, which is perfectly fine, we all are entitled to our opinions.
But deep down, you know if you truly are a Warrior or not.
Certain Martial Artists & Fighters, I would consider Warriors - the way they fight, the way they live, the way they think.... they have their own Code. I feel one of the biggest parts of the Code is that they never act out or speak in such a manner that isn't truly them (Again, Integrity). They treat others with respect and don't dishonor others, because doing so dishonors themselves and their family.
Warriors are people who are out there truly caring, truly giving their heart to others.
[youtube width="640" height="360"]http://www.youtube.com/watch?v=Nf5TWk87-GY[/youtube]
I'm a Husband, Father & Coach.
I'll do my darndest to be the Absolute BEST I can at those three and I am beyond blessed at that. I don't need to be a Warrior. I simply need to Live MY Code and give my family all the effort and love I possibly can, which honestly, it is never enough.
Just like all workouts, we, as people are flawed. We are NOT perfect & should never pretend to be. I f*ck up plenty of times. It hurts to make mistakes, trust me, I know.
I'm beyond happy to give my all when it comes to being a Husband, Father & Coach. It is when I am with my wife, my kids & the athletes I train that I feel in my heart that I am in the right place.
I hope you can find your own "right place" without caring what others think about these things. All that matters is that you tell the truth and do what you feel in your heart is the right thing to do.
I can only hope my words & videos inspire you to be the best you can be at what you REALLY are, not something or someone you pretend to be.
The TRUTH will always prevail.
Thank you for reading.
Stronger in Mind, Body & Spirit.
Live The Code
[youtube width="640" height="360"]http://www.youtube.com/watch?v=gXlYRl2rHkQ[/youtube]

(Visited 180 times, 1 visits today)