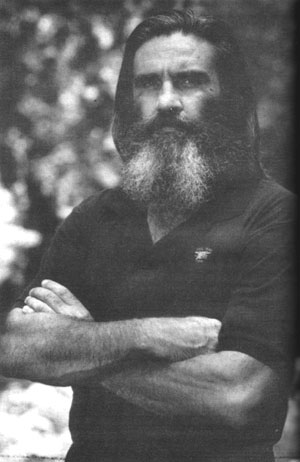 Happy Father's Day for my Dad's reading this.
For the ladies, please pass on my best wishes to the father's you know 🙂
Long, long time ago I read a book called 'Rogue Warrior'.
It was very motivating and I couldn't put it down.
I remember the guy who reccomended it to me, he was a regular customer at GNC when I was 18 and working there, putting gas in my car for the gym trek I made every other day 🙂
He told me about this book with all the tough things this guy did, so, with my admiration for super tough people, I had to read it.
My past was certainly a broken one. I was a mental train wreck and although I physically trained hard, it wasn't enough to mentally prepare me for the things I went through.
Still, to this day, I am not the ultimate hero or a man, I have many flaws, but I have trained my mind to become a much more powerful machine, a tool, a weapon of sorts, which allows me to achieve greater success than I, or anyone else thought I could do.
The author, Marcinko, emphasized to lead from the front. He trained with his team of SEALs and proved that what they had to do, he could do as well, and he would do it first and demonstrate all the way through.
Being a father has certainly pushed me up a notch regarding what needs to be done, regardless of the situation. Too tired, too late, too much of this, not enough of that.... oh well, things need to get done and I do them.
Whether you're a father or not, I am reccomending you read this book and take heed with the advice given.
Like I said, I am not perfect, I have my flaws, I am certainly not the equivalent of a Navy SEAL, but, in the end, I have improved myself inside and out by infinite numbers.
What about you?
Have you grown, made strides and accomplished things you said you would?
I still have demons to battle and bridges to cross, goals left unfinished and more things to be done. I will get them done, I will succeed, I will fight.
You need to do the same, especially as a parent.
Our kids look to us for guidance, and one of the best ways to guide is by leading from the front!
Go get em'!
In Strength,
--Z--
P.S. - Want to start leading from the front, physically and mentally? Want to get the insider secrets from two of the best out there? This is a rare day of Physical Culture and you don't want to miss it. It is only for the most serious and avid physical culture and strength enthusiasts. Click HERE if you're ready!
(Visited 268 times, 6 visits today)