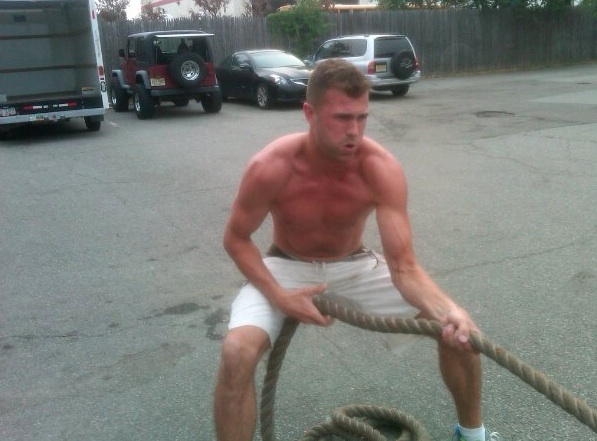 Meet Kurty G, a tri athlete, who deadlifts 455 on a straight bar, weighs 196 lbs, runs 1/2 marathons, competes in triathlons and coaches at The Underground.
Oh yea, he's also competing in 2 weeks at our 4th annual Lift STRONG Fundraiser, you coming?
You should come and compete, or, come and watch, help support the cause, doing something that helps make a difference. I'd LOVE to see you there.
This training might seem odd, especially for an endurance athlete.
"They" said endurance athletes can't train like this, and, so did many of the original "Guru" Strength Coaches. BooHoo
This style of training develops greater strength, speed, power, recovery ability and mental toughness, ALL of which are critical for endurance athletes.
Nobody's gonna stop us..... Undergrounders REPRESENT!
Recap of Kurty's day.
- 5 Mile Run in the morning
- 20 minute swim after the run
- burpees in girlfriend's backyard
- Strongman workout at The Underground to prep for Lift STRONG
- Flag Football Game at night
He didn't even look tired!
Looks like we've ALL got some workin' to do.
Get busy with the right type of training, click HERE, weak minded cry babies click AWAY.
Peace!

--Z--
Don't Click HERE if you're a complainer in any way, shape or form.
(Visited 40 times, 1 visits today)