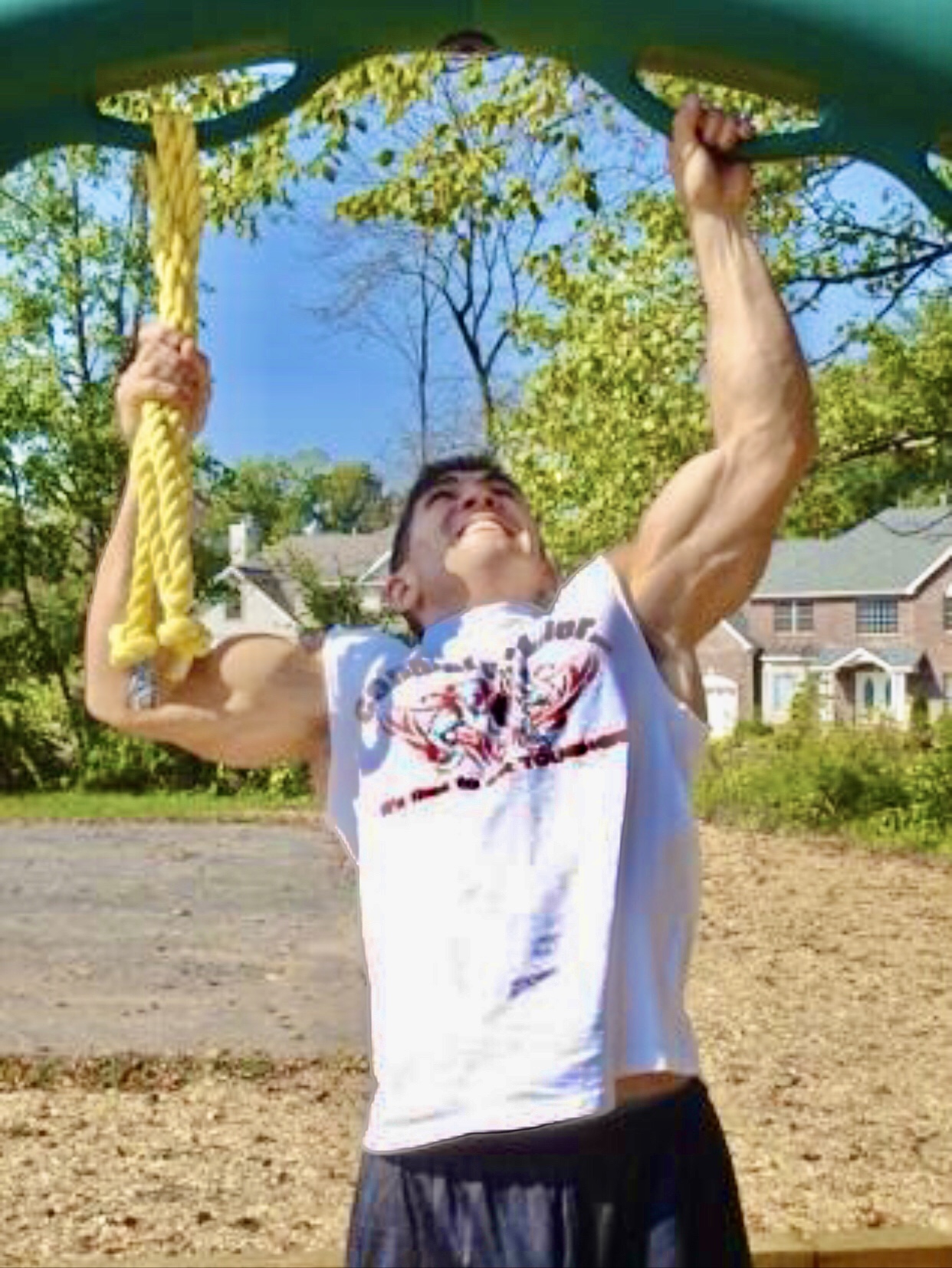 My friend, Coach & Mentor, former Navy SEAL, Brad McLeod, asked me to crush a video for his friends on the best Bodyweight Bodybuilding exercises.
Below is the video and also a list of The Top 11 Bodyweight Exercises along with added variations, regressions & progressions. Adding the many variations to each of these bodyweight exercises makes this more like a top 15 or top 20 list of Bodyweight exercises.
Bookmark this page and USE these exercises.
They are POWERFUL!
If you feel I left any bodyweight exercises off the list, please drop a comment and add them.
Also, BIG thanks to Lee Wade Turner & Lil' BEAST.
These Bros inspired me to take my own Bodyweight training to the next level. As well as  Louie Simmons, always sharing how he uses the conjugate method with his powerlifters and various athletes at Westside Barbell inspired me to find a way to use the conjugate method with Bodyweight Bodybuilding.
Zach's Top Bodyweight Bodybuilding Exercises
1) Squats / Squat Jumps
2) Lunges / Lunge Jumps
3) Push Up Variations / Handstand Push Ups / Ring Push Ups
4) Dips on Parallel Bar / Ring Dips
5) Hand Walking Variations (Partner, Power Wheel, Against Wall, Parallel Bars, Handstand Walks)
6) Pistol Squats
7) Leg Raise Variations
8) Mixed Grip Pull Ups
9) Recline Rowing
10) Rope Climbs / Monkey Bar Hand Walking Variations
11) Muscle Ups (On Bar & Rings)
__________________________
Please Add Your Favorite Bodyweight Exercises To This List In The Comments Section
Click HERE To Gain Access To The Bodyweight Wrestling Power Seminars On Video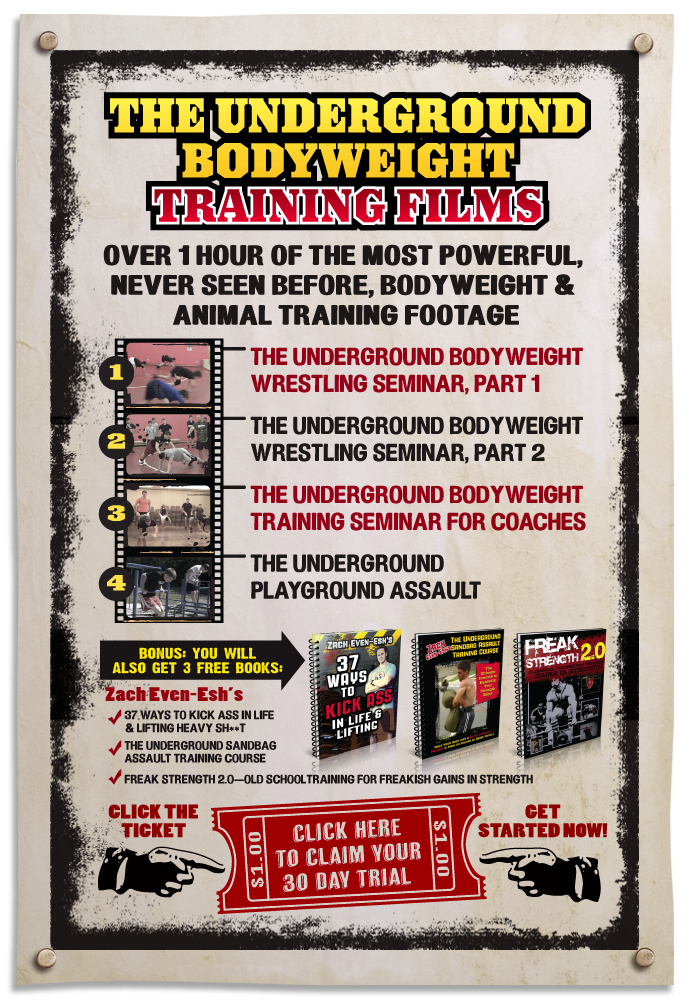 (Visited 3,770 times, 18 visits today)