I'm droppin' some vids from my new web site, Get Wrestling Strength, but I bet you can learn a thing or two about training regardless of whether or not you wrestle.
We walk around on our feet ALL freakin' day, why not use the hands instead?
It's been a staple of my own training and how I train my athletes for MANY years now.
It improves grip strength, overall upper body strength, shoulder stability and trunk / ab strength & stability.
Look at Gymnasts, they perform countless drills with regular pressure on their hands and their physiques and ability to move with grace and power simply can NOT be argued with!
Think about how Gorillas live and "train". Unlimited fruits and veggies, constant pulling, pushing of their own bodyweight and of course, wrestling one another.
I'm not saying you have to wrestle, BUT, partner bodyweight training can be extremely effective, which is what wrestling actually becomes. You are always pushing, pulling and lifting your opponent which is the same as pushing, pulling and performing the squat, deadlift and power clean movements.
The MAIN difference being you're hoisting an awkward, angry aggressive person instead of a "weight" that doesn't fight back.
My buddy, Jonny Hinds, has inspired me beyond words, and his strength, speed and conditioning speaks volumes for itself.
When I first heard about Jonny, it was through the words of some of the best MMA and BJJ guys in the world, like Rickson Gracie!
They spoke of some guy who had the strength of a Silver Back and conditioning that never quit.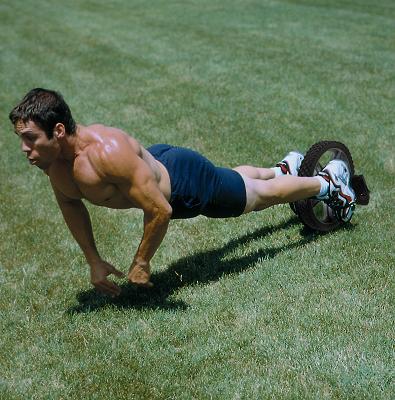 Well, Jonny was doin' a boat load of hand walking on his Power Wheel and he also would go to the beach in Venice, Ca. where there were traveling rings to swing and train on, ropes to climb and various gymnastics type bars set up for hand walking.
He was strong as hell and when a man like Rickson Gracie talks someone up, you KNOW you need to pay attention and listen!
Start thinking about how you can change up your training regime to train more like an Animal.
Ask yourself the following questions:

- Can your nutrition change?
- Can your training tools change?
- Do you have to train at the gym?
- Can you train outdoors at a playground or on the trails in the middle of nowhere!?!?
- Can you lift stones instead of barbells and dumbbells.
- Can you consume more fruits and veggies?
- Can you perform more hand walking movements?
Don't allow yourself to settle into a comfort zone of training the same way over and over, day in and day out.
Train Like a Gorilla, Eat Like a Gorilla.
Get Busy.
Lead from the FRONT!
--Z--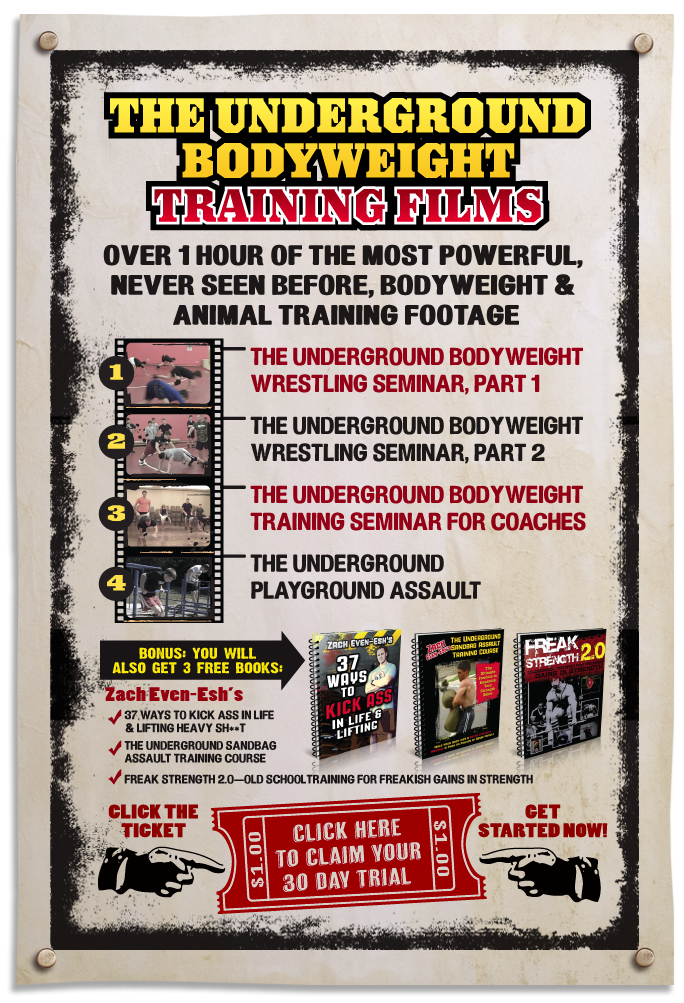 (Visited 8,949 times, 63 visits today)