"We aren't going to try to train you, we're going to try to kill you."
- Soldier I, SAS
Training has been full steam ahead, high volume and high frequency. Check out the video below for some updates on my training, how to attack goals the RIGHT way, the volume workout I did on Thanksgiving morning and how to stay healthy when training HARD.
Check the video....
[youtube width="640" height="360"]http://www.youtube.com/watch?v=vNOFj9Bp2BU[/youtube]

I'll be back at my running on a frequent basis SOON.

WHY?
Because I am getting a new dog on December 1st.
She's a Doberman and this is the 4th Doberman I've had. The first one was when I was 5 maybe 6 years old. In 2nd grade we had Doberman puppies born and raised in our home, and we kept one of the Dobes and I grew up with him, literally, from age 7 until 20 years old.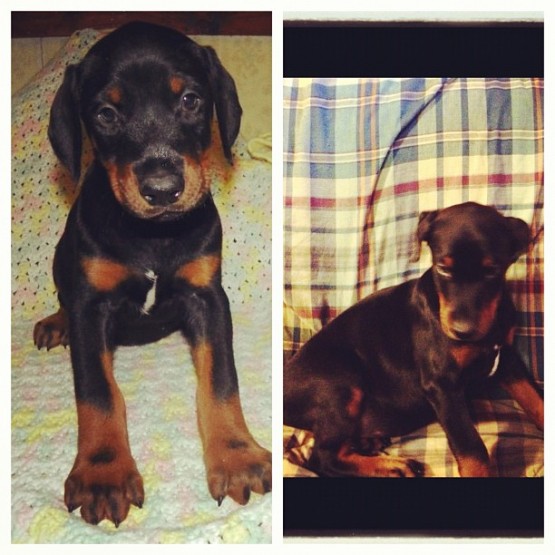 I'll be bringing Lavana with me to The Underground Strength Gym on a regular basis as well as running with her daily, especially as she gets bigger. Dobermans have a TON of energy and need to be ran with 3 times a day. I remember this and I am psyched!
My training has been 5 x week, sometimes more. The lifting is usually 4 or 5 x week and then I am still active with the family on weekends with running, biking, etc.
I have added The Underground Volume Training Course to The Underground Inner Circle. In addition, I added a "Nutrition Hacker" course, how I tweak Intermittent Fasting, my experiences with The Warrior Diet, The Renegade Diet, losing 10 lbs while Eating MORE....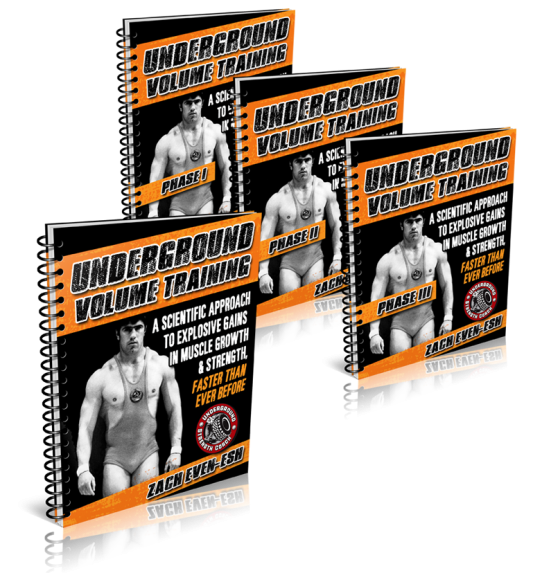 I am at a point where I need to switch to my next phase of training.
A little less of the full blown powerlifting / old school bodybuilding workouts and more focus on pure Underground Strength Style workouts: lots of Kettlebell training, bodyweight exercises, outdoor workouts, odd objects such as tires, kegs and more.
After 24 years of training I am very in tune with my training and how my body feels.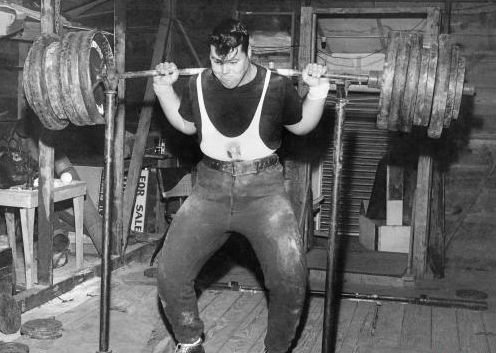 One of the BIGGEST things that has helped me during this cycle is regular squatting and deadlifting with moderate weights. Often times 3 sessions a week, not too heavy, not too light.
I have been performing GTG with the Deadlift around 275 lbs and it REALLY helped me feel strong during Hurricane Sandy, hauling around my gas filled generator several times a day. The Body AND Mind must be able to handle lifting heavy objects with OUT a warm up.
That is the REAL world, that is Training for Life!
On December 4th, I turn 37. I must say, time has gone way TOO fast. My kids are growing up, my wife and I celebrated our 8th wedding anniversary and The Underground Strength Movement has been going STRONG for a solid decade!
I feel like I have JUST begun tapping my potential for helping others in life and lifting.
Stay tuned for MORE news, BIGGER news.....
In a nut shell, it is time to step up The "Live The Code" actions and I refuse to stand still or settle.
Advance & Conquer my friends, Let's DO this!
In Strength,
--Z--

(Visited 112 times, 1 visits today)