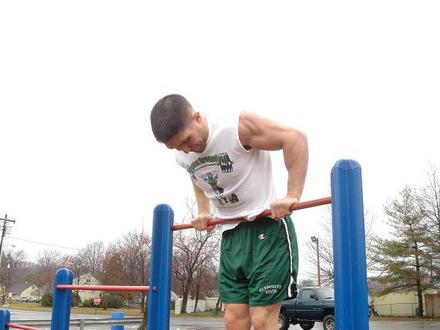 It was a Friday morning and I was supposed to train 4 wrestlers inside a wrestling club where I've got a small Underground Strength Club going down.
The doors were locked. It was time for Plan B.
This is what I thrive on: shitty conditions, no equipment, no gym..... this is how I began and this is where I was, all over again, 8 years later. I was in my element and a day like this brought me back to my roots.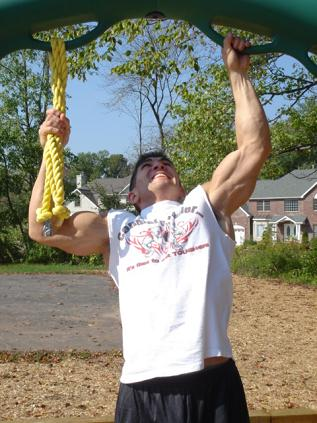 You gotta go back to your roots no matter what you do or where you are in life. It reminds you to remain humble and focus on what is important.
Time to use the good ol' smart phone, thank goodness for modern tehcnology!
I Googled local elementary schools with hopes that they haven't pussified themselves and torn down all playgrounds, monkey bars and anything else Underground. Nowadays, a kid falls off the monkey bars the school board get scared and tears down ALL playground equipment.
NO playing! NO running! NO climbing! NO living??!!!
Lucky for me, the cards were in my favor because this playground was OLD school and looked like old world Russia and something Fedor would be caught training at.
There was sand for wrestling on, poles for climbing and pushing and tables for jumping and press.
Hells Yea, this is MY world. OUR world. The world of Underground.
In this video you'll see two Division 1 wrestlers and 2 high school wrestlers, one of which is an undefeated state champ as a pure freshman and a youth national champ. I FEAR these kids and that's exactly what's supposed to happen when trained properly.
Check these Animals in Training below....
[youtube width="640" height="360"]http://www.youtube.com/watch?v=9c7vvyC29ew[/youtube]
Get outdoors and train bodyweight in the elements.
No rules, No perfect sets and reps.
Just YOU vs You.
Live The Code
--Z--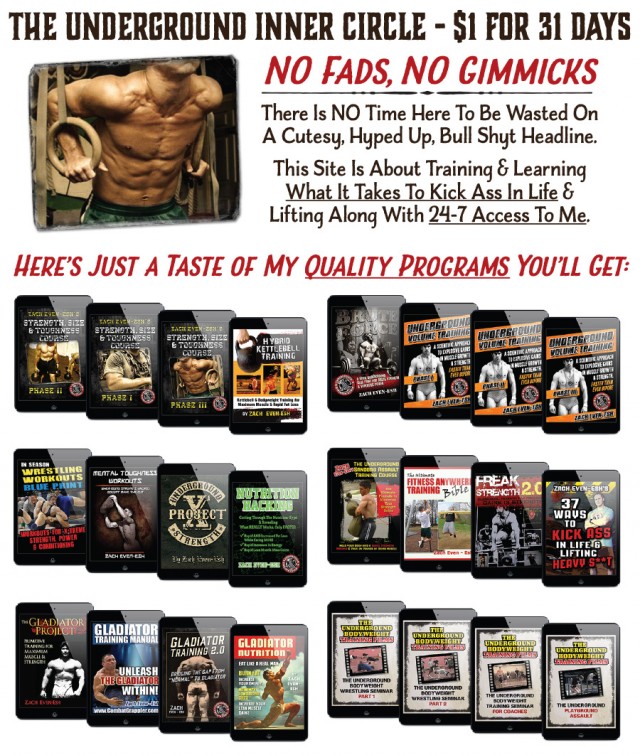 (Visited 228 times, 2 visits today)