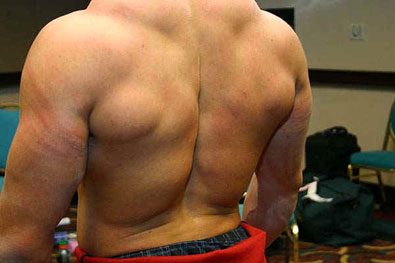 While at Jason Ferruggia's bachelor party last week we spoke about his training on Muscle Beach, using bodyweight exercises only.
Jason mentioned some dude who he sees training on the beach all the time, 2 hours every time, lean and mean, jacked and ripped....
We spoke about how no one ever told him he was over training and he likely never got sucked into the world of experts who have only confused the population even further....
Today, people are weaker more so than ever before... physically, mentally..... all around WEAK. Ironically, Today, we have MORE information available to us on health, fitness, strength, etc. than EVER before.

So Why, with all this info, are we weaker today than yesterday!?!?
Let me explain.....
[youtube width="640" height="360"]http://www.youtube.com/watch?v=sEunQFlAGho[/youtube]
Strength or Weakness.
The choice is yours.
I'm stronger than yesterday, are you?
Please take a second and share this on facebook and twitter if you agree.
BIG thanks for spreading The Underground Strength Nation word.
Peace!
--Z--
(Visited 249 times, 2 visits today)