Welcome to The Underground Strength Store …. Take a look, there's something here for everyone who is willing to WORK HARD: Athletes, Strength Coaches, Athletic Coaches, Wrestlers, Health & Strength Fanatics….
I stand behind my information 100%. There is NOTHING listed on this page that doesn't Help You Kick Ass & Take Names. I give my best in ALL that I do, so expect nothing less from me, in turn, I expect NOTHING less from YOU

Training Resources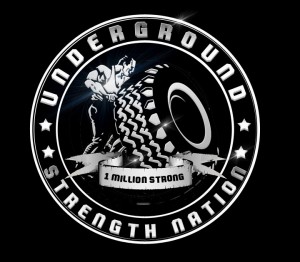 Underground Inner Circle (Over 50% Discount) – Prepare for a membership site experience like NO other.
Every month I bring you Exclusive video footage via our Underground Workout of The Month, The Underground Strength Movie, our Exercise of the Month, all of which give you exclusive access to content and workouts that are NEVER shared elsewhere.
You'll find no holds barred audio interviews, countless special reports, FREE E books that non members must pay for, insider access to everything that goes on inside THE Underground Strength Gym on both the training AND business level, Underground Strength Movies and tons more!
With literally hundreds of hard core, old school strength training articles and hundreds of never seen before training videos collected since early 2005 as well as classic reprints dating back over 100 years old, this is where serious strength fanatics gather to gain insider access to everything Underground as well as to share their own training secrets on our ego free, members only forum. This is also the ONLY place to have 24-7, direct contact with me.
Take Over 50% Off Your Membership HERE and Let Me Prove To You That The Underground Inner Circle Is By Far, The Best Membership Site On The Web, Hands Down. You'll Also Get 7 FREE Gifts When Signing Up HERE.
_______________________________________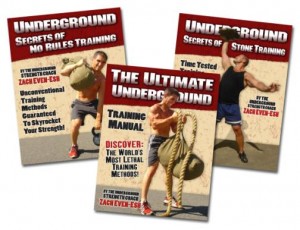 The Ultimate Underground Strength System– This is THE masterpiece of Underground Strength Secrets, where I reveal everything we do at The Underground Strength Gym got plus more inside this powerhouse strength, mental toughness and muscle building system.
With 4 training manuals and close to 20 audio interrogations from the best Strength Coaches on the planet, you will be blown away by the information in this training system and you will question why the hell you NEVER stepped up to train in this manner before.
Please Click HERE for More Info.

_______________________________________
Bodyweight Bod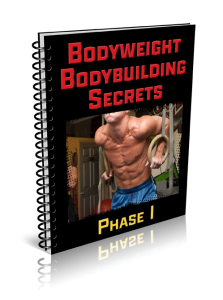 ybuilding Training System – If you're tired of getting injured & experiencing unnecessary joint pains & stress, then ditch the heavy lifting and experience a Bodyweight Only Training system that will Maximize Your Muscle & Strength, Burn Unwanted Belly Fat while Eliminating your joints aches & pains.
This is one of our most popular programs and has been used by both non athletes as well as competitive athletes. Stop beating your body up and suffering through heavy, painful lifting when you DON'T Have To!
_______________________________________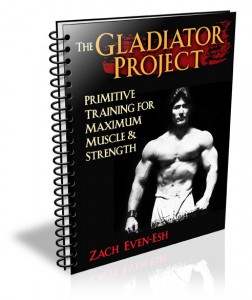 The Gladiator Muscle Building Project –
If all you've got is a barbell, a few dumbbells and a minimal set up to train with, this is the details of a muscle building experiment that took place inside a freezing cold garage and helped myself and countless others pack on maximum muscle in minimal time with minimal equipment….
Now it's YOUR turn. This is old school strength and bodybuilding at it's best. Nothing fancy. NO gimmicks, just straight up results and hard work, the way it's SUPPOSED to be.
Seriously…. if you're into pretty boy bodybuilding workouts and want some fancy system instead of explosive results in lean muscle mass and brute strength then GO AWAY.
This training regime is NOT for whiners or complainers. There are NO frills here, just free weights and a pull up bar. Basics all the way… This program is accompanied by our old school nutrition program to accelerate your muscle building while destroying unwanted fat. Time to get JACKED, Lean and Mean!
_______________________________________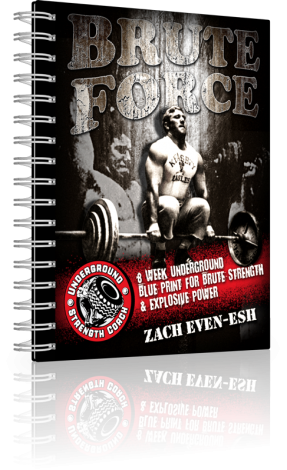 Training has gotten prettier and prettier through the years. It's time to put an END to the hype, the BS, the lies….
A back to basics program where all you need is access to free weights and your own body. Simple, NOT easy.
You can follow this program at home or at your local gym. This program can be used for the development of lean muscle mass, strength & improved athleticism / power.
As always, be prepared to EARN the results. We don't promise results unless you promise that you will work your ass off. Like all our training courses, we stand behind what we do 100%.
Take action and make it happen.
______________________________________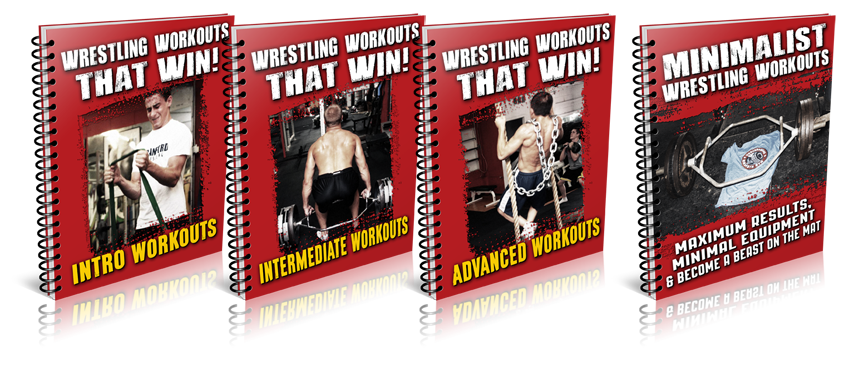 Workouts That WIN! – Training for High School & Collegiate Wrestlers – Finally, the training system, the training methods and the exact workouts used at The Underground Strength Gym that have transformed countless wrestlers from Boy to BEAST.
Are you too experienced for this program? NO. We have D1 All Americans, high school state champs and all state wrestlers using this program to become stronger, faster, more explosive, bullet proof from injuries, mentally tough to an extreme level along with relentless conditioning.
Are you too weak for this wrestling program? NO. We've had wrestlers go through this program as light as 88 lbs with ZERO wins under their belt. During their off season many have packed on as much as 20 lbs of lean muscle mass and going varsity their next season with 20 or more wins along with being Most Improved on their team.
All it takes is 2 and sometimes 3 workouts a week. Are you dedicated enough for 2 – 3 workouts a week, each of which last no longer than 45 minutes?
Do you want to dominate your competition? Workouts That WIN is your answer, Battle Tested & Proven Around the World….

______________________________________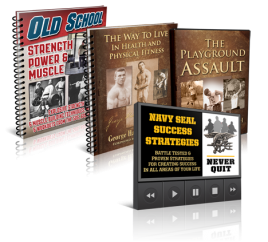 The Russian Lion Power Course – A training manual and autobiography from 1908, written by one of the most feared me AND the strongest men of his era…..
Audio interrogations with Navy SEALs on life, training, goal setting, being a "dangerous man", conquering obstacles, your fears and smashing through mental barriers…..
Old School training methods, dating back to the late 50s, 60s and 70s by the strongest men who of their era who STILL hold strength records today some 40 years later, along with 24 old school workouts to get you strong as hell, minus the fancy equipment and hyped up theory being touted nowadays that doesn't work in the REAL world, anyway……
Click HERE For More Info On The Russian Lion Power Course
_________________________________________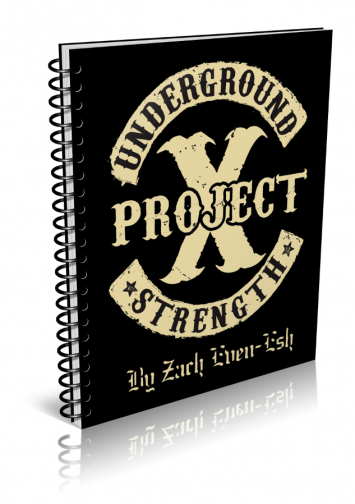 This is our most intense, most aggressive, most challenging training course, ever, bar none. It is NOT for beginners or even intermediates.
You are a hard charger, Special Forces Military or a combat athlete who wants to be challenged not just physically, but also mentally & spiritually, then this is the challenge for you.
Once again, you've been warned. Project X is NOT for 99% of the normal population.
More Information Can Be Found HERE
_______________________________________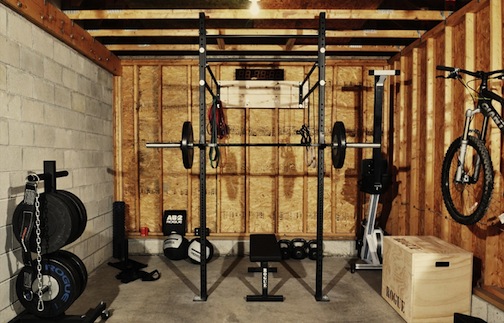 Build Your Own Home Gym or Garage Gym – Although I own my own gym, I still have a garage gym. There is something beyond powerful that happens when you train in your own little dungeon. The typical globo gym of today is a disgrace: Horrible music at best, people talking on their cell phones between sets, checking their hair in the mirror and all around annoying things going on everywhere you look.
In your own gym, be it in your garage, basement, a bedroom or even your back yard, YOU create YOUR world. It's your music, your choice of equipment, your rules and nothing and no one can stop you. Get started building your own home gym HERE
The Ultimate Home Gym or Warehouse Gym Equipment is HERE.
GREAT Prices, GREAT Customer Service & SUPER FAST Shipping are RARE Nowadays.
_______________________________________
Business Resources for Strength Coaches & Fitness Trainers…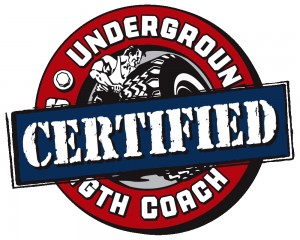 The Underground Strength Coach Certification – A 1 or 2 day certification where you learn The Underground Strength System with a hands on approach, BOTH training and business, allowing you take these highly effective training & business systems and literally "plug n' play" them into your own training business.
ALL of these systems are applicable even if you do NOT own a gym to train athletes from. You can expect to learn exactly how you can utilize these training methods in ANY location. Along with the training and business knowledge you will also learn the critical aspects of the "mental game" you MUST have to achieve success in your business.

During your certification, you'll discover exactly how you can skip the mistakes and pitfalls other trainers experience, causing them to struggle emotionally and financially, losing money and / or going out of business.
The USC Certification allows you to Jump up the ladder of success with up to date, proven, real world training and business strategies that I use day in and day out at The Underground….you'll learn what REALLY works, NOT a bunch of book smart BS. This is coming from IN the trenches experience that you can use to quickly explode your success in business results.
My gym & business knowledge will be an "open book" for you and you'll finally experience the success that other motivating coaches are experiencing after attending The USC Cert. Space is limited and EVERY Cert sells out!

_______________________________________

Lost Secrets of Business with Zach & Joe DeFranco – Gain insider access during a closed door business mastermind, where Joe DeFranco and I reveal how we built our training businesses up through limited resources.
If you ever wanted to hear exactly how we began our warehouse gyms without having a gym / physical location from the get go, this is where we reveal ALL the obstacles we faced and exactly how we overcame them to achieve success.
_______________________________________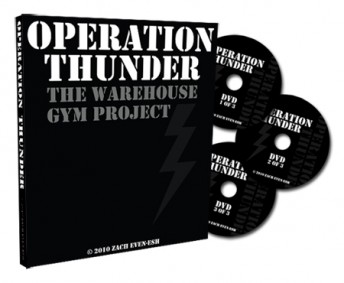 Operation Thunder: Warehouse Gym Secrets – Step inside EVERY SINGLE step taken to build The Underground Strength Gym, from More than $20,000.00 in debt, to backyards, garages and finally a 1500 sq. ft. warehouse that brings in a FULL time income, allowing me to quit my full time teaching job with a salary of $94, 300 / yr + benefits.
This program is my step by step system for you to plug and play with your warehouse or garage gym.
THAT is where this course stands apart. It is a SYSTEM.
Discover how to grow your business with NOTHING (or Less than nothing, as I did, in debt!), going from a part time side business to a full blow business with profits coming in from BOTH gym and internet profits. Learn how to leverage your knowledge and earn an income WELL beyond the average Strength Coach.
Also included are THREE VERY unique guest speakers, each of them owning unique sports training businesses, yet earning full time incomes, living life on their own terms and NOT conforming to the norms of the strength & conditioning industry.
Normal business methods = Normal income. Operation Thunder is NOT for the Strength Coach looking to be normal, running a normal warehouse gym and earning a normal income. Hells NO. This is for those who wanna go BIG. Period.
_______________________________________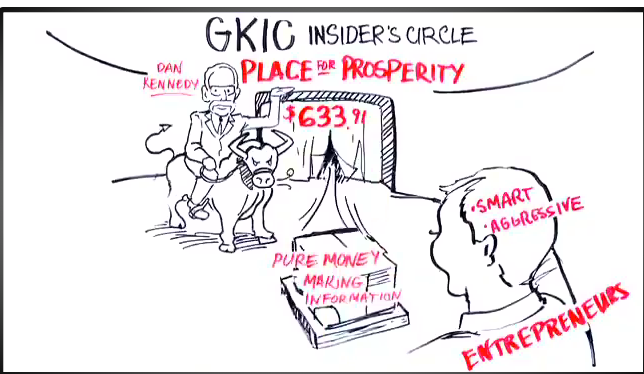 FREE Gift by Dan Kennedy ($633.91 Value)– If there is ONE man you could listen, ONE business course to invest in, THIS would be it. Learning how to run your business and live a life on your own terms, with complete autonomy is VERY powerful and VERY rare.
EVERY time I speak to Strength Coaches I tell them to learn from THIS Man. Period, End of Story.
Click HERE For The Most Powerful Business Course I've Invested In That Will Become Your "Secret Weapon"

_______________________________________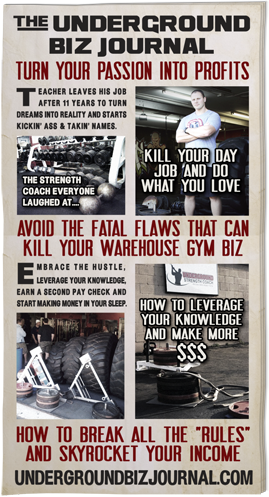 Underground Biz Journal – Click HERE to sign up for my FREE, in the trenches business tips newsletter, unlike any other business tips you've ever heard before.
This resource is for serious Strength Coaches & Fitness Trainers who are ready and willing to take action.
Don't expect a politically correct e mail with nice, warm, fuzzy e mails to make you feel good about yourself.
Instead, you'll hear stories and get REAL life lessons that I am using and working on day in and day out, from the trenches, as a Strength Coach who operates his own Warehouse Gym.
You are NOT going to get info from someone who sits behind a computer and pretends to know what REALLY goes on in the world of running a warehouse gym and being a Strength Coach. This is for REAL.
Get Your FREE Strength Coach & Warehouse Gym Marketing Tips HERE