Welcome To The Underground Strength Shop
Training Resources
____________________
The Underground Strength Inner Circle
If you're tired of searching endless hours on the internet and coming across bull shit fads and gimmicks and simply want a central resource of education that is tested and proven to help you kick ass and take names, The Underground Strength Inner Circle Is Your Hub.

_______________________________________
Garage Gym Gladiators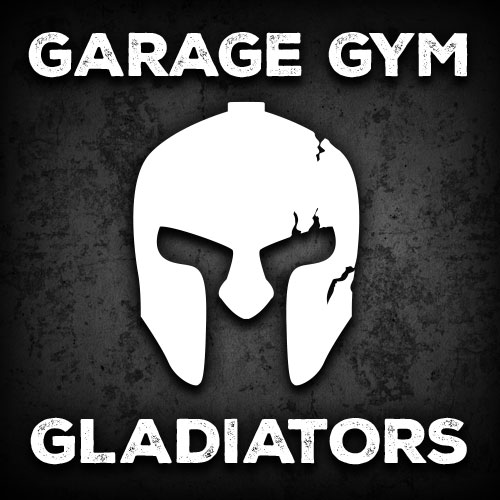 Every successful person has a Coach. Whether it's business, athletics, lifting….. It doesn't matter. A Great Coach will give you the blueprint you need to kick ass and take names.
That's what The Garage Gym Gladiators Team is all about. You'll get 3 training sessions each week programmed by me.
These aren't workouts that I've pulled out of a hat. It comes from decades of experience of training dating back to 1989 as well as working with thousands of athletes and lifters of all ages between my Underground Strength Gym and online resources.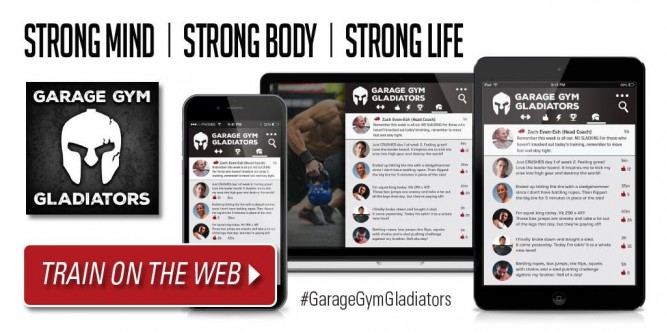 _______________________________________
The Underground Strength Coach Certification

A Proven Training System for Building Dominant Athletes In The Gym, In Sports and In LIFE.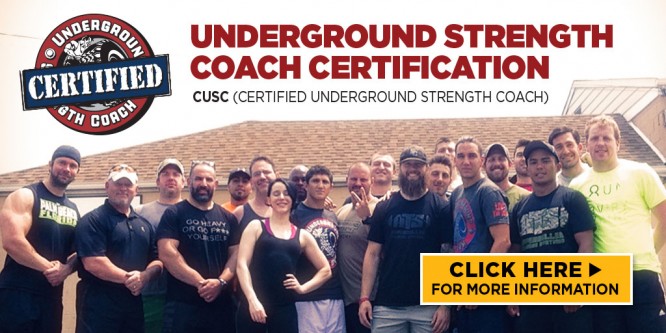 _______________________________________
Business Resources for Strength Coaches & Fitness Professionals
_______________________________________

Lost Secrets of Business with Zach & Joe DeFranco – Gain insider access during a closed door business mastermind, where Joe DeFranco and I reveal how we built our training businesses up through limited resources.
If you ever wanted to hear exactly how we began our warehouse gyms without having a gym / physical location from the get go, this is where we reveal ALL the obstacles we faced and exactly how we overcame them to achieve success.
_______________________________________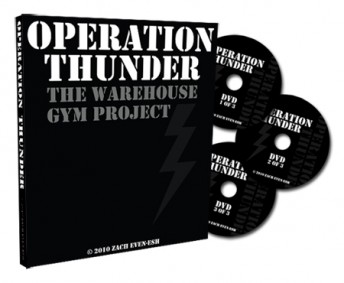 Operation Thunder: Warehouse Gym Secrets – Step inside EVERY SINGLE step taken to build The Underground Strength Gym, from More than $20,000.00 in debt, to backyards, garages and finally a 1500 sq. ft. warehouse that brings in a FULL time income, allowing me to quit my full time teaching job with a salary of $94, 300 / yr + benefits.
This program is my step by step system for you to plug and play with your warehouse or garage gym.
THAT is where this course stands apart. It is a SYSTEM.
Discover how to grow your business with NOTHING (or Less than nothing, as I did, in debt!), going from a part time side business to a full blow business with profits coming in from BOTH gym and internet profits. Learn how to leverage your knowledge and earn an income WELL beyond the average Strength Coach.
Also included are THREE VERY unique guest speakers, each of them owning unique sports training businesses, yet earning full time incomes, living life on their own terms and NOT conforming to the norms of the strength & conditioning industry.
Normal business methods = Normal income. Operation Thunder is NOT for the Strength Coach looking to be normal, running a normal warehouse gym and earning a normal income. Hells NO. This is for those who wanna go BIG. Period.
_______________________________________