Share this: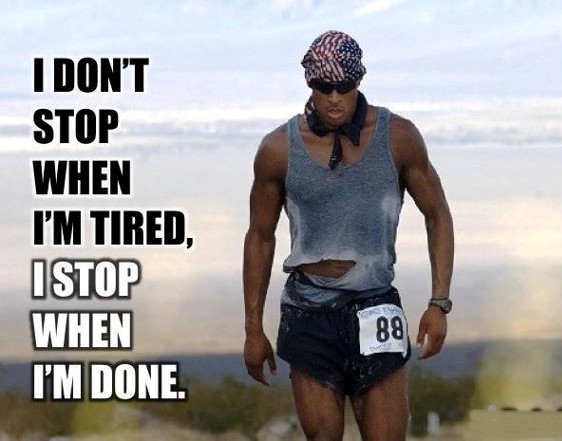 Yesterday, I saw this video and it REALLY motivated me to RUN.
You see, in high school, back when I weighed 160 or 170 lbs or less, I ran on the regular. In season wrestling runs were 4 – 5 miles every other day regardless of the freezing temps or snow. I hauled ass….. It wasn't a slow, easy jog…. it was an all out WAR, running hard through the cold night while Metallica blared through my head phones in my Sony Walkman, circa 91′, 92′ and 93′.
After getting heavier, bigger and bigger, running became painful…. it became something I hated, and that hate for running REALLY affected me emotionally. I was very upset with myself for having this relationship with running.
Today, this video changed me. I felt calm while running. My breath was relaxed. As I ran, I envisioned the Navy SEAL in the video below, reminded myself that the body can handle 20 X more than I have been setting limits on.
Yesterday, I ran beach side with my wife while my son rode his bike. I felt good running, which almost felt weird. I was running without getting tired as I used to. I started to feel that love for the run again.
Tomorrow, my truck will be getting a new stereo, navigation and DVD player for the kids. I plan to run to every place I need to get to without the truck. I am excited.
I miss running. I will keep you posted on this journey, as I evolve, I hope you evolve as well.
Check this video out, of a Navy SEAL….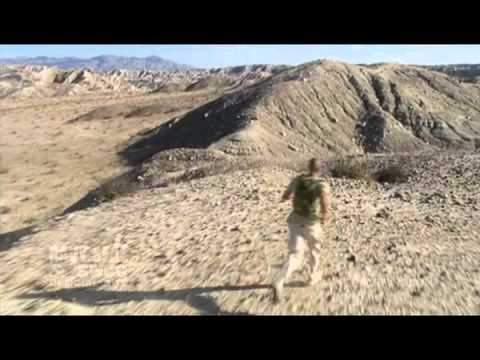 I'm letting go of the "performance thing"…. things like "don't do anything except sprints or you'll be slow….."
I'm gonna run for what it does for the mind. Plain and simple.
Today's Underground Strength Challenge:
1) Run 1.5 miles
2) Kettlebell Snatches x 5 minutes x max reps (perform equal reps on each arm)
Please take a moment & Drop your comments on: running, this running video with Navy SEAL David Goggins, running for mental toughness and of course, drop a comment with ANY results regarding this challenge (weights, reps, time, etc.)
Hope to see you at The Underground Strength Conference!
Sign Up HERE Before the Price Goes Up
Share this:
Category: Articles, Kick Ass Life, old school strength, Strength Building, Success, Underground Strength Challenge, Videos, Zach's Workouts Tags: david goggins, kettlebell training, mental toughness, running, ultra marathon runner, wrestling workout.
23 Responses to Running For Mental Toughness