Don't let the fear of the time it will take to accomplish something stand in the way of your doing it.
The time will pass anyway; we might just as well put that passing time to the best possible use.
- E. Nightingale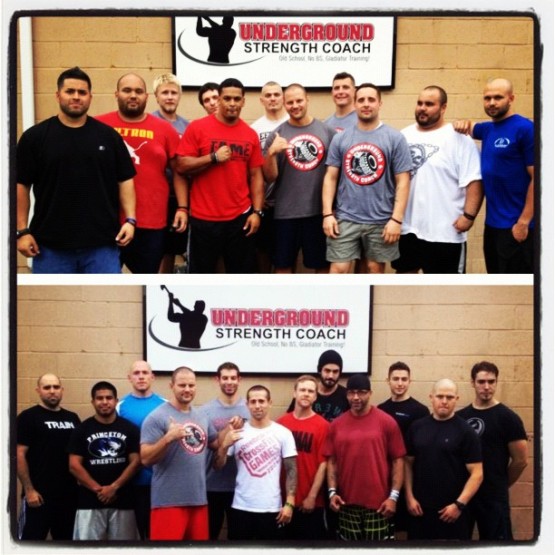 I have a unique gift, a special talent, as do you.
This is NOT hype or bull shit. My gift and unique ability motivated me to quit my job. My stable, "perfect" job, paying 92 grand per year, ALL holidays off, full benefits, pension, etc.
Those "exterior" things do sound perfect, but if you can't surround yourself with people that inspire you doing what you love then you are NOT truly living, you are existing. I was existing as a teacher. I LOVED teaching in the schools. I AM still a teacher, always will be. But my place of work HAD to change as it was sucking the energy out of me due to negativity and lack of forward action.
When you're your own Boss, there is NO yellow tape to cut through. I LOVE that feeling. I love being able to help those who really need it and not having to follow the rules of someone who doesn't care as much as I do, know as much as I do or is on a mission to change lives like I am.
You've likely experienced the same feelings. That's your special talent knocking on your door.

Regarding my own special talent, I have several, one of which is transforming the lives of weak athletes.
I know exactly how they need to eat and train to turn them into BEASTS. Give me a weak kid and if he is willing to train 3 or 4 x week along with my eating plan he will become a success extremely fast.

I was working with a group of kids from the high school football team, the same town in which I worked. The Football team was going on a state record losing streak. The top players were the few kids I trained from the garage. I knew if we could help more than 5 kids that their Football team would achieve success.

For 4 years I trained from the garage of my home, trying to offer my help to the team and the high school athletes in general in the same town I worked for. I imagined they would be willing to help kids avoid going through an entire high school football career without one win. My imagination, I learned, works differently than many.

All ideas and help was turned down. My mission was to help athletes avoid my pain and I HAD to be in a place that supported this mission and truly cared for the students.
In a nut shell, I truly cared and I was working for people who did NOT truly care.
I wasn't trying to stick my nose in other people's business so I could pat my own ego on the back like many do. I learned that there are those who are in positions to help and they do from the bottom of their hearts and there are those who are in positions to help and choose not to help, they rather brag of their hierarchy to pat their own backs.

"

Success is the progressive realization of a worthy goal or ideal."
- E. Nightingale

As soon as I had the guts to LIVE my mission rather than dream about it, the universe worked in a "strange" way and things started appearing in my life which helped me take the necessary steps towards living my dream.
Watch & Listen This Video, It's Amazing ….
As you can see, your motivation and desire will come when YOU chase your dreams and LIVE them.
It's ironic, because this blog is supposed to be about strength and muscle yet it always comes full circle to being successful. Successful people ARE strong and healthy people.
When Coaches began calling my gym years ago when they saw I was splitting time between teaching and running The Underground Strength Gym, my motivation to help others help create The Underground Strength Coach Cert.
I've seen several hundred Coaches now go through our Cert and they began living life more and more on their own terms, happier than before, more successful than before and Yes, they make more money than before.
The haters will say more money is bad. That is wrong and a lack mentality, especially when lack of money was once a problem for those now earning more money.
Even IF you run a gym & do what you love, can it be even better?
As I have learned year after year, Yes, as circumstances change you will want to grow and evolve as remaining stagnant will actually stress you out, there is no such thing as "good enough".
As I evolve, my business evolves. I train differently and constantly upgrade our systems at The Underground Strength Gym as well as the new gym I'll be opening. The new gym is 1 mile from my home and 1/3 mile from the beach. It was a dream, once upon a time.
But, I kept focusing on my mission, took the right action steps, got involved in a coaching program and never lost sight of my focus. I also never felt I was good enough.
Once you think you're good enough, you are merely existing, you are no longer truly living.
Do you have to quit your job to truly live? NO. You DO need to move closer and closer, every day, towards achieving your goals.

I'm moving on to my next evolution in training, business AND lifestyle.
I invite you to join me, HERE.
Whenever I find a faster way to achieve success in training, business & lifestyle I want to share with others so you can avoid my mistakes.
That is the teacher in me. I will always be a teacher AND a student.

Share this:
Category: Articles, Kick Ass Business, Kick Ass Life, Monday Motivation, Strength Building, Success, Videos Tags: certification, earle nightingale, job security, law of attraction, teaching, underground strength coach cert.
9 Responses to Motivation, Desire & Why I Quit My $92K Per Year Job