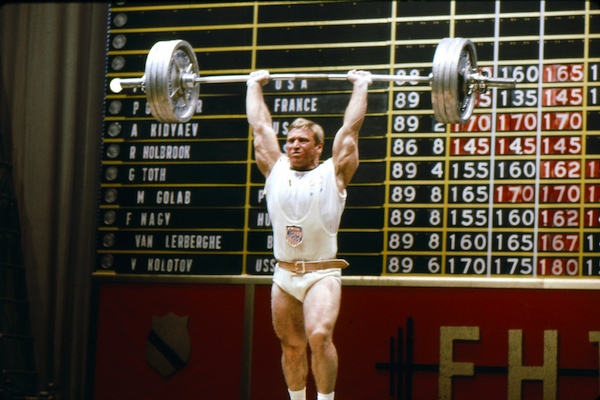 It was New Year's Eve... well, just about.
It was 3 PM on New Year's Eve and the dedicated crew of athletes & lifters rolled up to The Underground Strength Gym in Edison, NJ.
Some had traveled as far as 1 hr to drive here & I let the thought enter my mind.... "Where are the kids who live 5 - 10 minutes away from here who keep telling me they're too busy during the season?"
Instead of getting disappointed I get fired up by reminding myself to have ZERO expectations of people.
I get The Rocky IV soundtrack pumping and we're off to the races with a kick ass warm up.
Some of our college athletes are back for break and I get inspired as they're only freshman and already stronger than me.
One of our girls stops in to say hello and like a true champ jumps in for a training session. She crushes her training session with a blend of deadlifts, Kettlebell swings, rowing variations and varied farmer walks.
Again, I am fired up to see a girl training for performance and loving the process and beauty behind strength, speed and muscle.
When the training session nears the end one of my earliest members of Underground Strength HQ rolls up with a surprise visit. Ron, who was training with us when we opened before leaving for OCS in Quantico, stops by and had plans to train at the gym next door.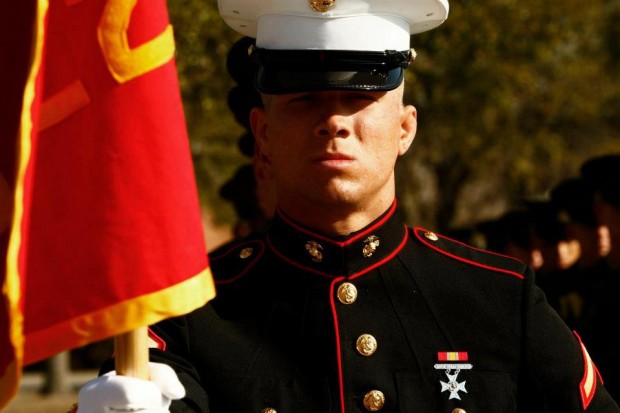 Many of you know how I feel about the Military.....
I asked Ron to join me in a short workout as I wanted to get back home quickly to be with my family.
With time running short I remind myself of Dan John saying, "If all you did was clean & press you could be AWESOME."
I told Ron my thoughts and he smiled and said Let's GO!
On the agenda was a quick warm up and clean variations.
After our warm up we started with 95 lbs and kept adding 10 lb plates to each side. We worked up each set doing 3 - 5 reps per set.
We capped off at 215 and got 2 solid sets in.
Normally I don't stop at the heaviest weight. I will often drop the weight and reconnect with technique and speed. On other exercises I might go for repetition work such as in the bench press and sometimes the squat.
Many people choose a barbell exercise as their Main lift and then move on to the next exercise. I've been experimenting with great success to stay "under the bar" longer by using the barbell as my accessory lifting.
For example, I might use a back squat variation (sometimes adding chains, pause squats, etc) and after working up to a few heavy sets I will then lighten the weight and perform speed squats with a box or no box.
On the Bench I will work up to some heavy sets using one variation and then drop the weight and perform some speed work for 3-5 sets and then rep work for another 3 - 5 sets, all with different variations:
- Pause Bench for Heavy Work
- Chains for Speed Work
- Chains + Varied Grips for Rep Work
The next time you think you need 5 exercises or even 2 exercises per workout. Think again.
This style of training requires discipline because you can't cry the "I'm bored" line. The barbell is the King of the Weight Room and you should not fear the blood, sweat and tears that goes into the commitment for strength.
Being AWESOME comes with a Price that most don't want to pay. This style of training will NOT be some magic system either. It won't work if you try it only here and again. Like any program, you need to commit to it for a solid 3 months to truly see the gains unless you're a rank beginner as gains come much easier for you.
I have used this for upping my squat, bench and deadlift and as you can see below I finally benched 315 lbs after 25 years of training because I was committed to sticking to one style of training and not wavering.
Drop a comment below with any questions and I look forward to answering and chatting with you.
Of course, if you enjoyed this article, hook a brotha up and please share with your friends.
Live The Code 365.
--Z--
The Underground Strength Coach Cert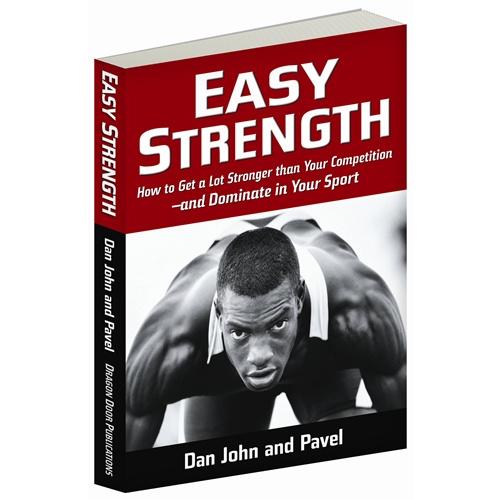 (Visited 7,711 times, 43 visits today)