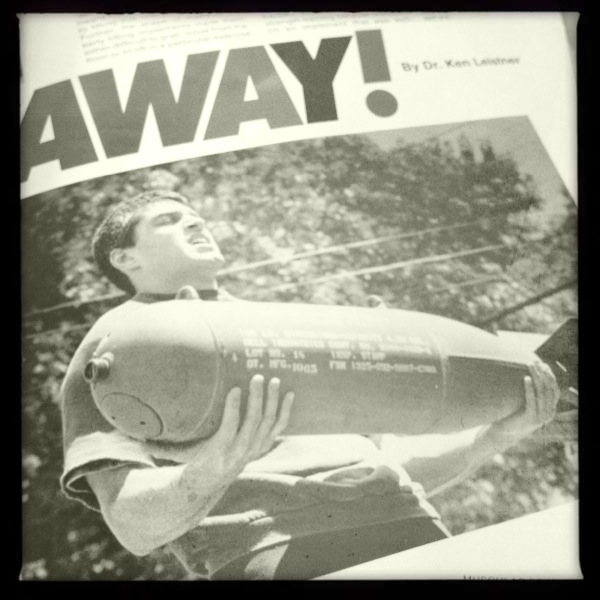 The other day I got an awesome text message from Jim Wendler. Jim's text messages are awesome to the effect that you feel like you just read a new book even though it's only a text.
Note: Make your text messages awesome!
Jim always reminds me to stick to the basics, keep getting stronger and to live a simple life. These are the 3 topics we tend to chat about often.
We text each other randomly about life and lifting. Jim pulls no punches and tells you the truth, I always respect and appreciate brutal honesty.
His text method was a quote from Dr. Ken Leistner which inspired this episode of The STRONG Life Podcast where I discuss and elaborate on the simple (NOT easy) training program recommended by Dr. Ken.
I was so inspired by Jim's text message that I had to elaborate on his words and go next level with a podcast and update to The Underground Strength Academy.
I cover the following inside this STRONG Life Podcast:
- The Dr. Ken quote that will remind you of which exercises you should focus on and some BIG numbers to push yourself to achieve!
- My thoughts on HIT (High Intensity Training) and the all out, 1 set to failure method for bodybuilding as well as athletics / performance.
- The PDF I added to The Underground Inner Circle inspired by "Simple Strength".
- A reminder of what is the key to getting stronger.
- How I broke PRs in my Bench Press.
- Thoughts on focusing on basics alone VS the conjugate system.
You can listen to this STRONG Life Podcast at any of the links below.
Here's some amazing, rare footage of The Legend, Dr. Ken Leistner.
Please take a moment and share this episode on facebook / twitter with your friends and leave a 5 star review on iTunes. Your support helps us spread the word on kicking ass in life AND lifting.
Drop a comment / question below. I am psyched to hear from you.
Live The Code 365
Z
Get The Encyclopedia of Underground Strength & Conditioning

HERE
(Visited 879 times, 3 visits today)