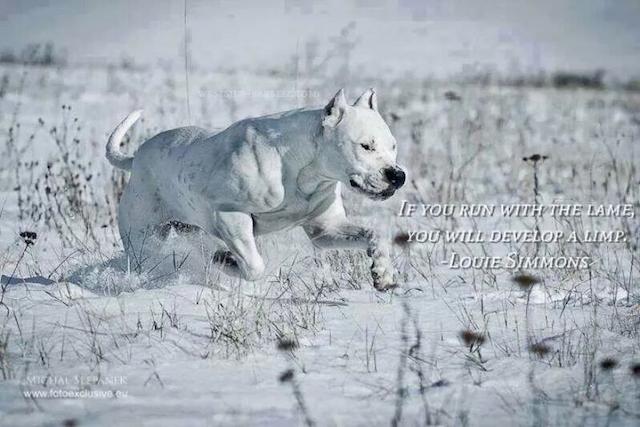 One thing I have learned as of late is that when the going gets tough, MANY people will quit.
When the chips are down, they bail.
Men especially, are no longer men. I'm not talking that bull shyt where I'm gonna tell you to sleep 8 hours every night, run sprints and deadlift heavy to up your T levels.
Fuck that.
How about just being a HARD Mother Fucker.
I have a few simple tips to get stronger and tougher. They go hand in hand.
1) Show up when the chips ARE down and shit ain't in your favor.
Broken hand? Short on time? Low on cash? Too tired? Too sore? Too busy?
Show up and DO the work. Quitting is unacceptable bull shyt.
2) "If you run with the lame you'll develop a limp." - Louie Simmons
Your friends always complain?
Your training partner always talks about this or that hurting?
Your training partner is always late?
Your friend is always grubbing money off of you and never chips in?
Drop them ALL. Train on your OWN and have NO friends if that's what it takes. Find new friends but don't wait around for anyone to hold your hand.
Drop the dead weight.
[youtube width="640" height="360"]https://www.youtube.com/watch?v=NtIOzqVrceo[/youtube]
3) Compete.
Compete against yourself.
Enter competitions.
Do shit that forces you to prepare and work hard. Be scared and do it anyway.
4) Train Aggressive.
Never rest fully between sets.
Do heavy couplets. It takes serious Balls to face a heavy ass barbell and grind out a brutal rep. There is also a different mental toughness required for high rep work as well.
The you tube generation thinks it's OK to squat half way up and bail out, dumping the bar.
Really? Fuck that.
I remember hearing a story of a guy going to squat his 1RM. The gym was cheering him on until he said.... "GET THE FUCK OUT OF THIS GYM NOW! IF I MISS THIS LIFT I'LL DIE!"
His training partners were scared yet they KNEW his extreme intensity and commitment meant he would NOT allow himself to die under the bar.
I've trained alone in cold garages all by myself under some scary circumstances and it motivated me like hell to MAKE the lift to ensure my family doesn't find me pinned under a barbell.
I never said be stupid. I said push yourself. There is a difference.
5) Learning is Life.
I spent a recent weekend with some men who make the challenges we face in life look like child's play. I can't get into the details but they are the men we describe as those who allow us to sleep peacefully every night while enjoying our freedom. I learned a shit ton about life, lifting and attitude from these guys and plenty more.
I returned home and put it all into action, immediately.
I never sat down or exchanged conversation amongst these men thinking I am too smart to get better, get stronger, get tougher, etc.
The arrogant lifter who feels he / she knows it all or is too good to learn from certain people is the same person I have no time to be around. They're too good for this, that and everything else.
If you're not learning then you ain't living.
NO such thing as smart enough, good enough, etc.
Everyday is an opportunity to get better.
Till the next time,
Live The Code 365
Z
The Online Underground Strength Coach Cert Is Open!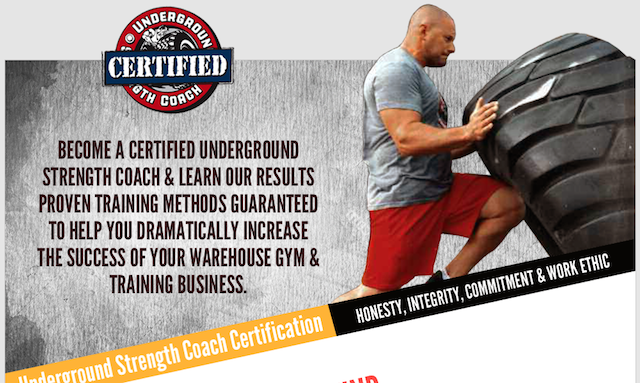 [youtube width="640" height="360"]https://www.youtube.com/watch?v=ds5A2tUgbkg[/youtube]
The Online Underground Strength Coach Cert Is Open!
(Visited 101 times, 1 visits today)