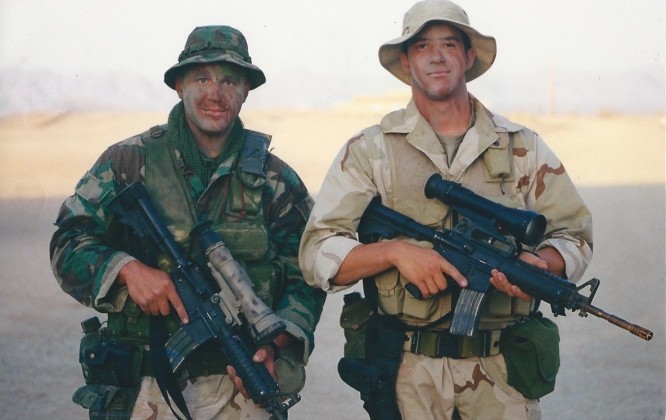 STRONG Life Podcast Ep. 62 takes a unique insight into the mindset of former Navy SEAL, Andy Stumpf.
My words can't do justice to the power behind what we share inside this podcast.
This episode chokes me up because of the moments in my life that have been affected through my friendship with a few Navy SEALs.
The pivotal and life changing role that a few SEALs have played in my life have been powerful to say the least, From pulling me out of deep depression to mentors who taught me how to LIVE The #STRONGLife regardless of the circumstances I was in.
Without these guys there would be NO Underground Strength Coach or any STRONG Life. That is the truth.
I am also helping Andy with his Man On A Mission Project, where Andy is raising funds for The Navy SEAL Foundation and we have some BIG Prizes for those of you who are Hard Chargers so see the details below!
Enjoy the show and as always, share this with your friends any which way you can!
Thank you!
[youtube width="640" height="360"]https://www.youtube.com/watch?v=fdlBsEakW0I[/youtube]
Listen to This podcast with Former Navy SEAL, Andy Stumpf:
How To Help The Navy SEAL Foundation & How To WIN AWESOME SH*T!
[youtube width="640" height="360"]https://www.youtube.com/watch?v=g8h1IP1t5SQ[/youtube]
Level 1 Prize: $50 Donation - Download of The Underground Strength Manual ($197 Value)
Level 2 Prize: $100 Donation - 1 Year Membership to The Underground Inner Circle + Prize # 1 ($397 Value)
Level 3 Prize: $1,000 Donation - Prizes 1 & 2, Plus You Will Spend 3 Days Mentored by Me at The Underground Strength Gym & Receive Your USC Certification. Must Use By June 1, 2016 ($3,000 Value).
Level 4 Prize: $5,000 Donation - Spend the day training with Andy in San Diego and experience a tandem sky dive jump with Andy! You also get Prizes 1 - 3 included.
If you are local to NJ, I am holding a Fundraiser to further support Andy's Man On A Mission at The Manasquan Underground Strength Gym with ALL details HERE.
Here's How to Get Your Prizes
E Mail Me A Copy / Screen Shot of Your Donation to Andy's Man On a Mission Page HERE.
Once I receive your proof of donation I will get your prizes organized Immediately.
Thank YOU for your support.
Live The Code 365,
--Z--

(Visited 1,644 times, 4 visits today)