7 Important Lessons from 7 Years as a High School Strength Coach
By Brian DeFiebre / Underground Strength Coach
From Zach .....
Before you dive into Brian's article I want to give you some history of how long I've known Brian and why I truly respect his work, dedication and desire to learn.
Brian has been a member of Underground Strength Academy for YEARS now. It's gotta be 4 or 5 years at least. He's very active on the forum, always sharing what he is doing with athletes from his Lions Cage by posting videos, sample workouts, asking questions and helping others in need.
We had spoken so often and exchanged so many e mails that when he stopped at The Underground Strength Gym a day early before The USC Cert, I felt like I was seeing an old friend!
Brian took a bank loan out to fly from Cali to NJ and pay for his Cert, Hotel and travel fees. THAT right there is a BIG truth teller of the success he WILL have and the great attitude he DOES have.
I've flown to Florida, Tx and Cali and "Coaches" 45 minutes away told me "Ohhhhh man, next time let me know when you're in my backyard and I'll be there!" As if flying 4 or 5 hours isn't enough for them, I have to be in their own backyard, aka their gym, aka I'm not doing a seminar unless it's free or discounted for me.
There are Coaches and then there are COACHES. The TRUE Coaches are HUNGRY to always learn. They are not arrogant, instead, they bring with them an "Always a White Belt" mentality; Open mind, ready to soak up knowledge and ready to get better.
Brian is out in Cali putting his heart, passion & knowledge into help athletes develop a Strong Mind, Body & Life. I always respect the Coach giving it all he's got for the benefit of the kids.
Enjoy Brian's tips below.
If you work or want to work with High School School Athletes dig into this article and put these 7 tips to use.
1. NEVER LET THEM SEE YOU SWEAT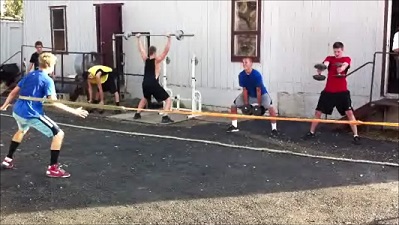 Who else remembers this line from the deodorant commercial in the 80's?  It's stuck with me ever since, and it always reminds me that no matter how crazy and chaotic things can be going on around me, you'll never know by looking at me.
Here's the scene: You're teaching 3 football players the right way to bench press, you have 4 more who are freshman and need instructions how to do a correct hip hinge without falling over, the alumni athlete is on his own but he's being lazy, and suddenly the JV baseball team shows up and you weren't expecting them; you know what time it is? Time to duck, because it's about to start flying right off the fan!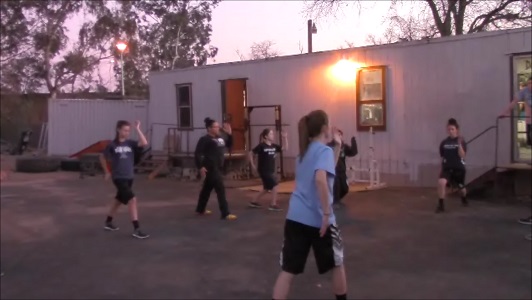 You may be spazzing out on the inside, but you must keep your cool and never let the athletes see that you might be getting unnerved. And this only comes with experience, because I guarantee the first few (ok, several) times it happened, there was no doubt that I was struggling to keep up with it all. But with practice, you will develop the skills to keep it all running smoothly, and no one will ever know the difference!
2. BE ORGANIZED, BUT ALSO FLEXIBLE
In terms of the tactical approach to running a high school strength program, having an organized system or systems in place might be the most important characteristic to develop. If you can create effective training templates that can then be easily substituted on the fly, you'll be able to adjust to any situation that shows up on any given day.
Football player tweaks his shoulder playing pick-up over the weekend? No problem, you know how to get him doing lower body and core work. Basketball coach needs you to run an unplanned in-season strength session? Got it covered, coach! Your 60 minute varsity strength session just got cut to 30 minutes because coach needs the extra practice time? No sweat, you know how to prioritize the workout so the kids get the best training effect in the shortest time.
This one took me the longest to really dial in, but today I know that I could walk in to any weight room with any team and give them a high quality, intense and effective workout. And as a strength coach, there's no real shortcut to this; you have to put in the time to get to the point where you have the experience to draw from.
3. BE TRUE TO YOURSELF / CREATE THE CULTURE YOU WANT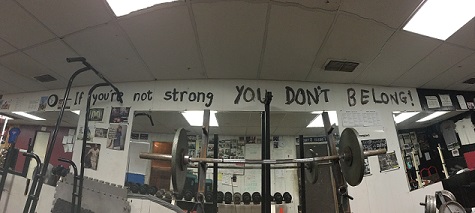 There's no doubt, that at any level, in any program, there will be people (parents, athletes, coaches) who will question what you are doing – they may even straight up tell you that your approach or training model or philosophy is wrong (their opinion). You have to have the guts and the confidence in yourself and what you are doing, in your training and your experience and your knowledge, to stand up to them and hold firm to your beliefs. And it's often one of the first lessons we learn as strength coaches, since we often come in to a program after someone else has vacated the position.
I remember the very first summer football meeting we had with parents and students; I had barely gotten the weight room organized to where we could actually walk through it without tripping over equipment. At the meeting I was introduced as the new strength coach, and I had brought with me the book that I was going to use as the template for the summer program.
One kid's dad asked me a couple questions, looked at the book, and just walked away without saying anything. Never saw him or his kid again. Only 4 kids stayed and trained that summer, but they got crazy strong and did some serious damage on the field! And that was the beginning of my reputation for getting results.
Another quick example... my weight room is small, a little bit dusty and dirty, and all the equipment is either used or home-made. In fact we didn't even have asphalt at the building for the first 4 years, just dirt and gravel. BUT I LOVE IT THAT WAY! (I always tell the kids, "Dirt don't hurt!").
And so many times I have had people offer to donate nice, shiny equipment (even coaches), and when I politely decline, they have a puzzled look on their face that tells me they just don't get it... and that's perfectly fine with me! I like my underground-style, gladiator-like, Lions Cage just the way it is, and the kids do too. And now it is famous for the culture that it is!
4. DO THE WORK! (WALK IT, DON'T JUST TALK IT)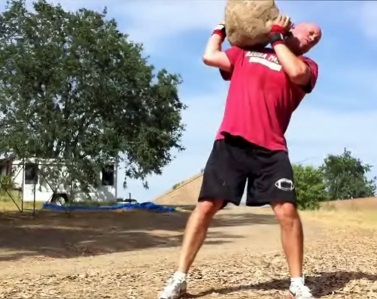 I remember, before I even took the keys to the building, I told myself that I would not be the lazy, out of shape coach that just writes a random workout on the board then sits in the corner while the kids do whatever they feel like doing. I knew that it was my responsibility to TEACH and to TRAIN and to BE THE EXAMPLE that the kids could see and count on. And this is the kind of coach you must be too!
Don't you dare sell out on those kids! You better be able to drop and give them 20 at any moment! Pullups or chinups...? There better be only a few of the strongest kids that can do more than you (if even that). Now I don't even try to pretend that I can run as fast as them, but I won't be last, and I'll be frothing when I finish! I've done the MURPH workout with the kids, gotten under the bar to squat with them on ME day, walked up to a 250 lb deadlift without warming up and do a quick triple... that is how you earn their respect. Plus, it is so much FUN!!
I test out all my new workouts and programs on myself BEFORE I give them to the kids, and you should too. And yes, there will likely be several of the strongest beast-kids that will out-lift you (and me), but that's ok too. So long as they know that you'll grunt and groan and sweat with them, giving your all-out effort, it's all cool. They respect that.
The bottom line: in my humble opinion, if you're not willing to keep yourself strong and ready at a moment's notice then you don't deserve the job. BOOM. (drop the mic... walk away)
5. USE YOUR OWN CHALLENGES AS TEACHING POINTS
In my time as this school's strength coach I've had 2 shoulder surgeries (one was a torn pec repair, one was a SLAP and rotator cuff repair), and had a heart attack. And each one gave me an opportunity to use the situation as teaching points for the kids, because as soon as I possibly could each time I was right back in the Lions Cage doing SOMETHING, anything, to keep training around the injury.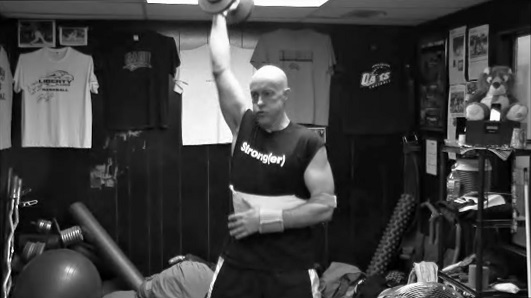 Most importantly, they saw their coach overcome adversity and even come back stronger as a result. So, what do you think they learn? Yes, we always train around an injury, and a setback is a setup for a comeback. They need to see and be taught how to "Never Quit". Chances are that we as their strength coach could very well be the only person that might ever teach them this most valuable life lesson.
They need to know that we were once young, and they will one day be old(er), and that life is real and unpredictable, but we can show them that anything can be overcome and accomplished with an attitude of resilience. Again, you may be the only person in their life that cares enough to share some honest truth and life lessons for them. And for some, it can make the difference between success and failure, in real life, beyond the weight room.
Don't be so prideful and try to come across as one who never has problems; they will respect you for your honesty and transparency.
6. NEVER STOP LEARNING / HAVE YOUR OWN COACH-MENTOR
This speaks to personal accountability. We owe it to the kids under our watch, to be the absolute best that we can be. The parents are entrusting us with their children, and it is our professional obligation to know what we are doing, and to know it fully. If I had to put either one of my kids into someone else's program, you can bet that I would want to know that the coach knows his stuff!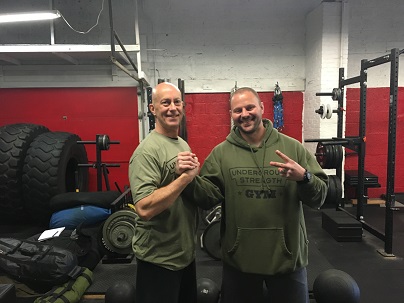 This goes for all aspects of the role: training (including nutrition, injuries, etc), business (time management), the actual sports involved, and so much more. And perhaps most importantly, people skills. HELLO!!! Someone has to be the adult here!
Like most of us, I've read countless books, articles, watched videos, been to training seminars and certifications; but I can honestly say the most important book I ever read was "How to Win Friends and Influence People". I learned more from that book, which has helped me in every aspect of the coaching role, as well as any area of life in general. (A tip, from chapter 1: the 3 C's... never criticize, condemn or complain).
Additionally, if at all possible you should have a training coach, or at least make yourself follow a proven and respected program or system for your own personal training. I always do better when I follow another professional coach's program than when I do my own thing. Again, I think it goes back to accountability; I want to succeed for the sake of my coach/mentor.
7. CHALLENGE YOURSELF (PHYSICALLY)
I think this one is the easiest because it's the most fun! Think about it, for our job we get to train, workout, set goals, crush those goals, and do it all over again! And the best part is when you share your goals (and results) with the kids, it gives them the courage to set their own goals.
What's the best way to teach a skinny high school kid to get out of his comfort zone? You get out of yours, and show him what you're doing along the way. And it's ok, in fact it's better than ok, if you let them see you miss or fail. That way they learn that it's ok for them to miss or fail, and they learn to shake it off, try again, and keep trying until they succeed.
Create challenges, tests, competitions that they can do and that you can do with them. Sign up for obstacle races, or a powerlifting meet, and include the kids in your training progress, or have them come out to support you on race day or at the lifting meet. Tell the skinny freshman that when he does 10 perfect pushups, you'll do 50. Or tell the senior if he raises his squat 25 lbs that you'll raise yours the same. This is why I love this job!
Hopefully these 7 tips will help any strength coaches out there to not only improve their game, but also to make it more fun along the way. It's a great responsibility, but it's also a great opportunity to do something positive and rewarding, and have a great time doing it! We're in the business of changing lives, and the bonus is when ours become better also!
If you're not strong, you don't belong!
Connect with Brian:
If you've got comments or questions for Brian, connect with him through his social links!
Questions for me, please comment below.
Live The Code 365,
--Z--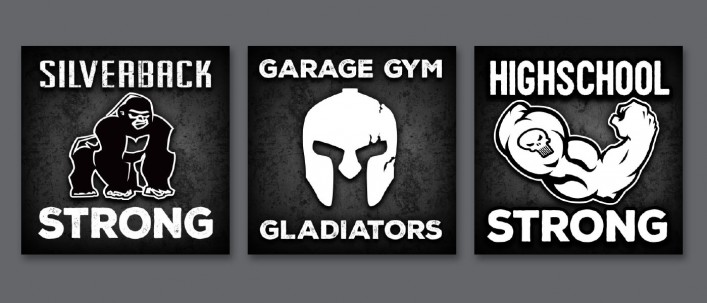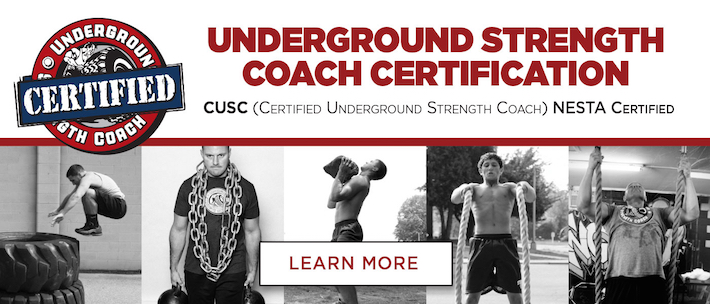 (Visited 98 times, 1 visits today)