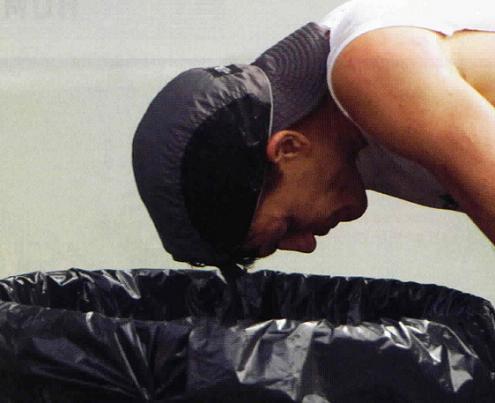 In a way I am shocked yet on the flip side, NOT so shocked.
Last week we had 3 different athletes throw up, simply from TWO bodyweight exercises, both of which are in Bodyweight University.
It was the first 10 minutes of the workout nonetheless.
The problem is, I have high expectations, or maybe not, you tell me when you post your comment.
There are FAR too many athletes, even high level athletes, who can not handle even the simplest workout using bodyweight exercises.
Last week we had an MMA fighter, football player and a basebal player throwing up in the garbage can numerous times - just from 2 bodyweight exercises.
Our goal is NOT to make them vomit, don't be misled, it is to improve their performance.
But, too many people experience SERIOUS shock from bodyweight training. Maybe because they can't sit down, lay down or let a machine do 90% of the work for them?
Bodyweight training is where it ALL starts. It is your foundation to fitness and strength, yet it can also be taken to highly advanced levels as well.
Now, let's look at the guys who are vomiting: MMA Fighters, Football players and Baseball Players.
I wasn't shocked to see the baseball player get sick, but a Football Player and an MMA Fighter? NOT good!
These men are supposed to be ready for WAR!
We have a lot of work to do out there, and we need to change the fitness abilities and levels of ALL people, but when I see combative type athletes getting sick from bodyweight training it tells me that their life is in danger if they decide to to keep their fitness levels at such a poor state.
It made me realize just how freaking important bodyweight training is. It goes beyond just the beginner. It goes into the possibility of saving lives and being ready to do battle - NO joke.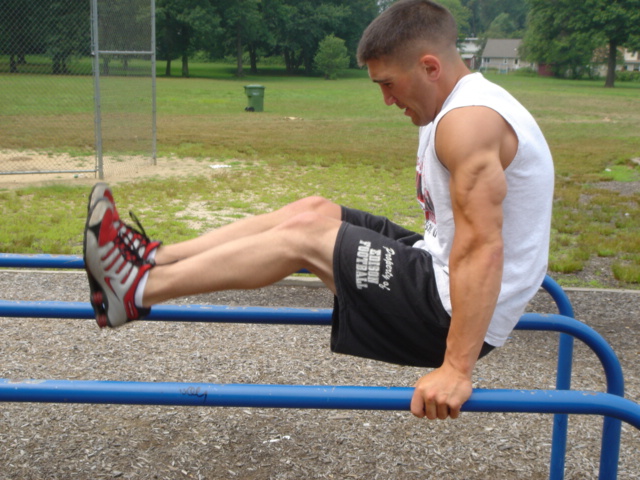 Bodyweight training can be a powerful weapon - for you, for an entire group of people, a fitness boot camp, an athletic team or a unit of military soldiers.
I;m telling you, we need to change the state of fitness in this world.
It begins with you, and from there, you must pay it forward.
Do it for yourself or for those who you train.
Tonight, the sale ends for Bodyweight University.
In Strength,
--Z--
PS: I was reading former NFL great and all around bad ass, Herschel Walker's old training program and he started kicking ass when he began doing 30 push ups and 30 sit ups during TV commercials. he also did uphill sprints, chased his Pony around his farm and even played dodge with the farm Horse! That dude is crazy but he was also built like a freaking machine - Bodyweight was his Main weapon for athletic performance and transforming his body!
Below, Herschel sprinting as a teenager - lookin' ripped & athletic!
Below, Herschel crushing the competition as a collegiate sprinter while at Georgia - look at those friggin' legs! Dude is built like a machine!
(Visited 173 times, 1 visits today)