A few years back i was introduced to Jonny Hinds, owner & creator of The Monkey Bar Gym.
Pat Miletich and I were chatting by phone and told me I need to connect w/Jonny. Pat was a former UFC champion and has coached countless greats to the top of their game in the world of MMA.
Jonny and I connected right away and he blew me away with his knowledge and wisdom of physical culture.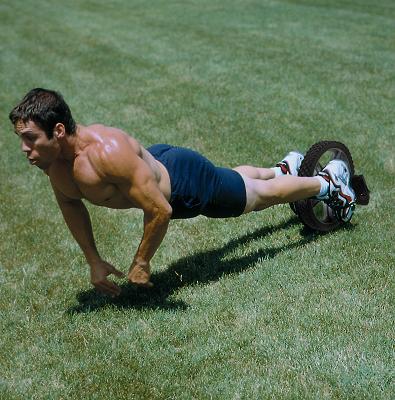 We just spoke on the phone literally 15 minutes ago as he cruised around Santa Monica Beach on his bike, and we spoke about building "Natural" type gymnasiums with all types of climbing apparatuses, various surfaces for running, crawling, jumping and more.
I've always said, if I didn't live in the Dirty Jerzee and I was located in a year round warm weather location, I would NOT own a gym with a roof on my head.
It would be a mix of a playground and old school muscle beach.....with a fence around it to keep the normal people on the "outside" 🙂
You see, through my experience, I have met MANY athletes who were strong but lacked athleticism and power.
They could bench 315 but they would vomit after flipping a 400 lb tire a few reps.
They could box squat 400 + lbs but couldn't drag a sled, couldn't sprint and couldn't jump.
At my gym we have guys who weigh 250 lbs cranking handstand push ups, rope climbing, jumping on top of tractor tires 36 + inches in addition to their ability to squat, bench and deadlift.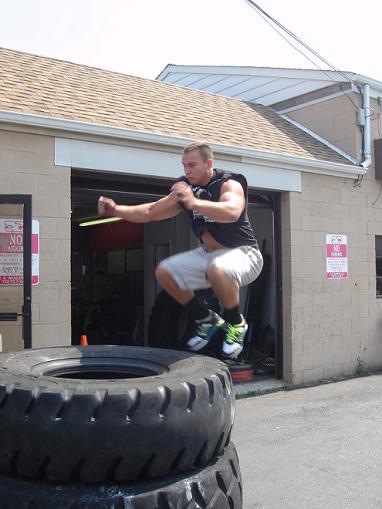 But, wanna know what REALLY gets my athletes souped up and gives em' goosebumps?
They recall the days of training when I did NOT own a warehouse gym.
They recall the rope climbing in the backyard, swinging sledge hammers, sprinting hills, jumping on / off picnic tables and walking on their hands across 200' of grass!
They laugh at the incoming athletes who think "today's workout" was brutal.
So, if you're not training like an animal now, when will you begin?
Make it Happen!
--Coach Z--
PS: LOTS of e mails regarding 2 things have been coming through: Lost Secrets of Strength and The USC Certification.
Yes, we have a few copies left of Lost Secrets of Strength HERE
Yes, space is available for both September and October USC Certifications HERE.
PPS: Wanna train like an Animal? Get yourself a pair of Kettlebells HERE - carry em', throw em', swing em', press, row and snatch em'! These will send your training into a whole new world! Get your Kettlebells HERE.
(Visited 189 times, 1 visits today)