In this BONUS episode of The STRONG Life Podcast, I am the guest on The Living Strong Podcast with Gianluca Masella.
GREAT times here talking about taking life head on with a Spartan approach. Gianluca, the host, is no stranger to attacking life and crushing goals. He was once over 300 lbs and lost over 100 lbs by taking action with motivation and inspiration from The Spartan Up Podcast!
Dig in and get fired up.
It's important to surround yourself (even virtually) with high achievers. Thank you for listening and supporting the show and of course, BIG thank you for those who leave 5 star reviews.

With my 2 Underground Strength Gym locations shut down due to COVID-19, I'm quadrupling down on my online business so make sure you keep up with me.
FREE Bodyweight & Strength Courses

HERE
VIP Coaching Group with Zach

HERE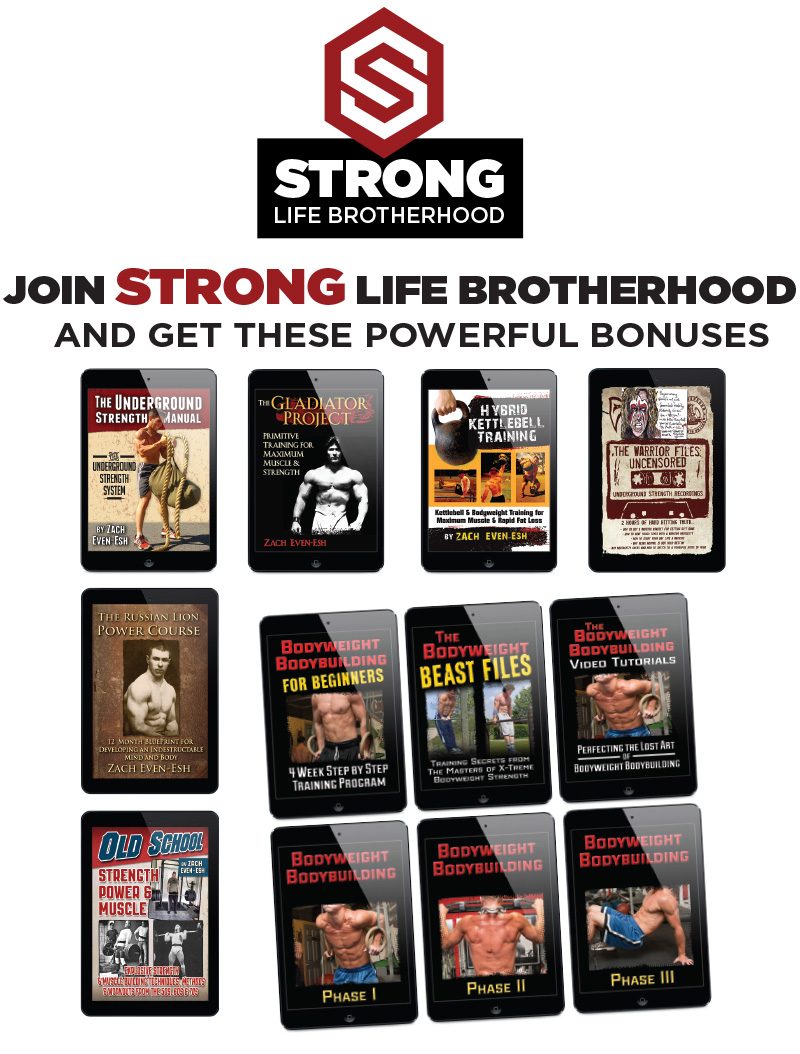 (Visited 434 times, 1 visits today)