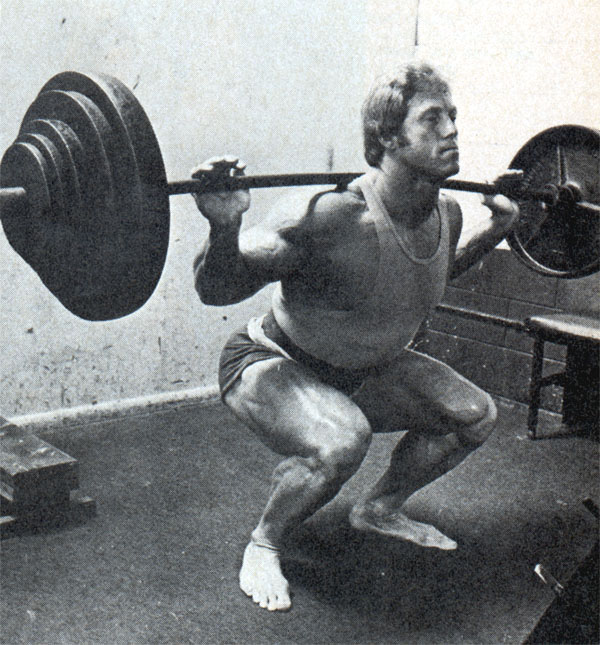 Let there be NO mistake about it. The Basics ALWAYS WIN. Don't try to deny it. As soon as you accept this as the "Golden Rule" you will go from Boy to BEAST.

Squats, Deads, Benching, Presses, Chins, Dips, Farmer Walks & Sprints. Add Steak & Eggs to Multiply the effects of transforming yourself from a Boy into a BEAST.
[youtube width="640" height="390"]http://www.youtube.com/watch?v=dWHE7ebzVS8[/youtube]
As soon as you accept the fact that you can work these basic lifts and basic bodyweight exercises for years on end, heck, even DECADES on end, you WILL make progress. As you can see from the video, I'm STILL attacking the basics. Remember: I began training at age 13, just turned 36..... I focus on basics NOW, MORE than when I was younger.
When I was younger all the fabricated stories in the magazines steered me the wrong way. I had to fend for myself, learn on my own, YOU, are lucky.... you can come HERE and learn from all my mistakes and speed your progress 10 fold.
Basics ALL the Way, Kids! Don't Deny it!
QOD (Question of the Day): Drop me a comment... What are your favorite Barbell and Bodyweight Basics. Tell me WHY they work so well for you. Psyched to see your Top List of BadAss Basics!
Peace!
--Z--
PS: Here's that Book recommendation I was talking about. Click HERE, this book is straight up awesome. How can it NOT be? Dan John & Pavel = Bad MoFos!
PPS: For those looking to experience a life changing weekend, stop waiting for new year's resolutions and become part of a wrecking crew, a crew of people who Live the Code and take ACTION. Click HERE for details.
(Visited 419 times, 7 visits today)