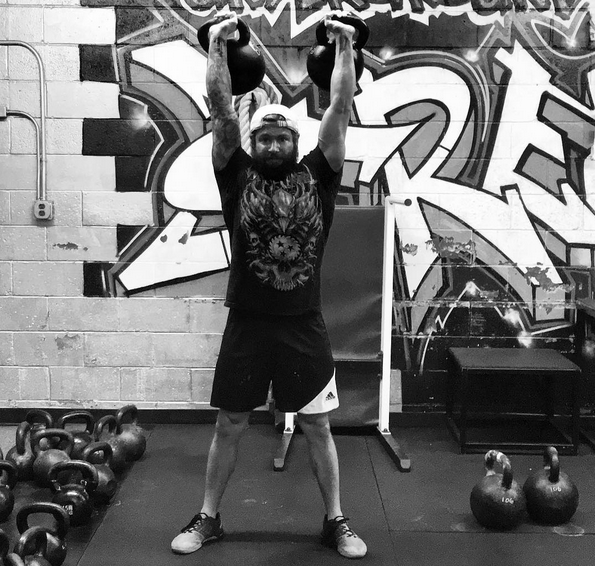 Are you confused about the best workouts and the best training programs? Don't be.
Let me Simplify The Truth about Strength & Muscle Building.
Step 1 is to STOP looking for short cuts, fads and gimmicks.
The truth is that you'll have to do the following....
Prepare to spend years and years inside of a Squat rack. YEARS. Not weeks or months.
Constantly push to break records with heavier weights / progressive overload.
LOTS of steak, whole milk and eggs.
STOP program jumping. Pick a program and stick to it.
The Basics, The Dedication and The Intensity Always Deliver
Technique is KEY. Half reps and poor technique equate to NO results.
Invest. Get a Coach if you want to accelerate your results. Then, Follow Through!
Watch the Video as I detail the differences of what you need to do and how to simplify the strength and muscle building process.
[youtube width="666" height="366"]https://www.youtube.com/watch?v=wtusiBeR1_k[/youtube]
Here's a Sample Simple workout I did on Thanksgiving Morning:
Low Bar Trap Bar Deadlift
Partner KB Farmer Walks
Tire Flips
Bent Over Row w/ Trap Bar
Circuit:
- Glute Ham Raises
- Pull Ups
- KB Side Raises / Rear Delt Raises
This was a simple strength workout but very effective for gaining strength and size.
Also, for athletes, you can see how these lifts have a carry over to their sports.
ALL the athletes we train NEED to be Stronger, Tougher, Faster and more Athletic.
Our warm up covers the coordination work as well as plenty of jump training and often times throwing med balls for an overall explosive warm up.
You can talk fancy about "aneterior core" and "explosive power JUST for the lower body" all day.....
I've seen this fancy talk before and it dupes MANY people.
But when push comes to shove, athletes need to be Stronger, Tougher / More Confident, More Explosive and More Muscle.
Basics for The WIN. That's the TRUTH. As soon as you understand the TRUTH you are on the right path towards kicking ass and taking names.
Live The Code 365,
--Z--
Get The Encyclopedia of Underground Strength HERE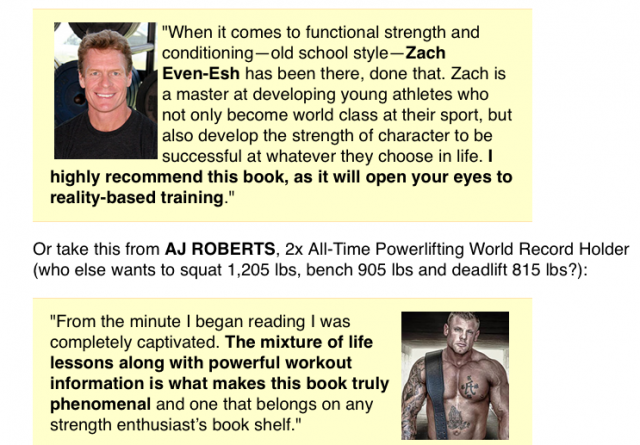 NO More Mistakes, End The Frustration & Get Results, FAST!
Join Zach's Online Training Team HERE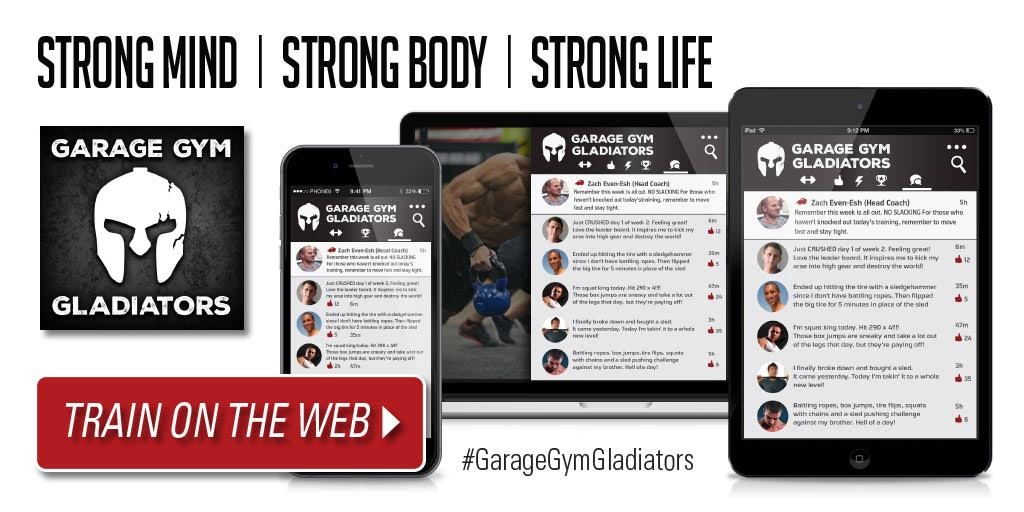 (Visited 183 times, 1 visits today)