I was busier than I anticipated yesterday and it's amazing how sometimes I allow time to get away form me and that always pisses me off.
I like, scratch that, LOVE, getting shyt done.
But sometimes, the day doesn't always go according to plan. So, when in doubt, I recommend you give yourself a few "go to" exercises that allow you to get the most bang for your buck.
I'll list a few below and you can certainly add to the list.
- Any Deadlift Variation
- Clean & Press
- Burpees
- Any Carry Variation
Each exercise is a full body lift so you get a lot of work done in less time. This way, you can't make excuses for lack of time. A good warm up and then get into it.
For example yesterday I was very sore so I snuck in some movement and warming up during my last 2 groups of the day at The Underground Strength Gym in Manasquan.
Then I banged out 5 sets of speed work and then 6 - 7 sets of moderate weight and lower reps. I used a hook grip and am focusing my Deadlifts now on lighter weights, better posture and hook grip.
I also rode my bike a lot. The fresh air and being out in nature makes you feel great. Most of us are so enslaved to our work that we forget to enjoy some fresh air and sunshine. Seriously, I hate that and get pissed when I catch myself falling prey to the work / slave mode.
I love waking up early and getting my dog outside, even in the winter time. The fresh air and the calmness I feel from some silent time with Mother Nature is powerful. My brain works much better when I do this.
Since the weather is getting nicer and nicer by the day here I take my bike with my dog and we ride down a trail that gets quieter and quieter the further down the trail we go. Birds, sun shine, the removal from the "noise of the world" changes my perspective and reminds to keep focused on living a simpler life.
Lift simple and Live simple.
The Noise and All the Distractions Can Ruin Your Creativity, Your Health and Eventually Your Life.
This has brought me to brainstorming and thinking about HOW I will run my online business. It's been a while since I've written / sold an e book and it simply doesn't inspire me that much.
What I truly have passion for is HOW the training can Change someone's Life. I LOVE that and it's brought me to create a few different coaching groups.
So here's what's coming soon and I'll be inviting you through The Underground Strength Insider (Join The Revolution HERE).
There will be a Live The Code Crew, where we discuss the meshing of life & biz together, all based around ethics and changing the lives of others.
There will also be a Training Crew, where the workouts will be based not just on increasing your physical performance, adding muscle, etc but on inspiring YOU to live a STRONG Life. Getting bigger biceps is easy. But, a training program and being part of a group of people who want to kick ass in Life AND Lifting is infinitely more powerful.
Stand by for the Invite!
Till the next time, keep doing YOU.
Live The Code 365,
Z
________________________
Join The USC Family HERE
Changing The World Through Strength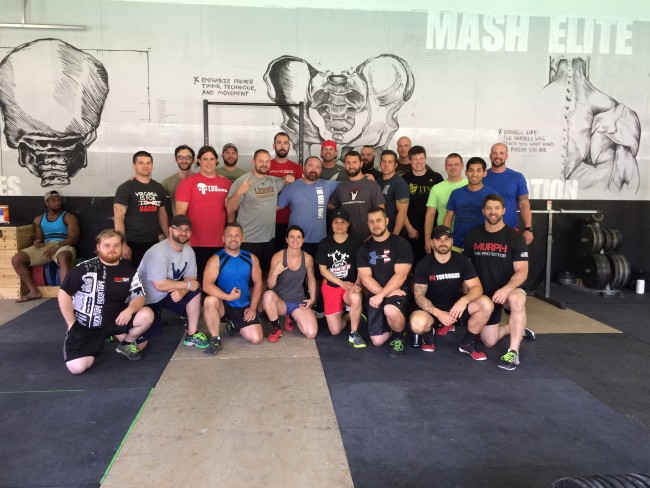 (Visited 60 times, 2 visits today)