STRONG Life Podcast Ep. 101 with Mike Guadango, Owner of Freak Strength.
In this episode, I connect with a long time friend, Mike Guadango.
Mike and I met back in the early days of The Underground Strength Gym when we would compete against DeFranco's Gym at his annual Strongman Challenge.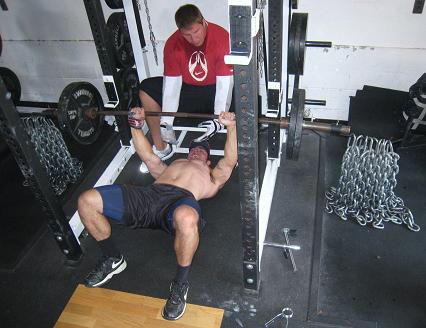 Back then, Mike was a hard charging athlete with goals of become a Major League Baseball Player.
Injuries have a funny way of changing our life path and that's exactly what happened with Mike.
Today, he runs a thriving gym in NJ, FREAK Strength.
We got into the topic and conversation of "Why are athletes so different than they were 10 years ago?"
- Why can't we do what we used to do with athletes? Why do we need to train them differently?
- Which exercises does Mike rarely use anymore, even though he wants to?
- How did Mike live on a budget and Pizza Hut specials as a Strength & Conditioning intern under some of the most well respected Strength Coaches in the world?
- Why does Mike utilize sprints and throws so frequently with the athletes he works with
- Why does Mike primarily use Sprinting & Bodyweight training to develop athletes?
- How can you properly / effectively communicate the "sports specific" questions that come your way from parents if you're a Strength Coach
- How does Mike train the youth athletes & why did he start training these younger athletes when he used to turn them away?
- How is Mike Training around injuries as an ex athlete who is now in his 30s.
- Surgeries. Do you HAVE to get a surgery when you're injured or can your body learn to work around these injuries?
As always, these podcasts fire me UP and they'll fire you up as well.
Education, Inspiration, Motivation......
Mike learned as a young kid the most important lesson of them all from his Father:
"Work your balls off!"
Connect with Mike Guadango at the links below:
FREAK Strength Official Web Site
STRONG Life Resources
Intek Strength (10% Off Code: Zach100)
The Underground Strength e Journal
The Underground Strength Coach Certification
The Underground Strength Academy
(Visited 456 times, 2 visits today)