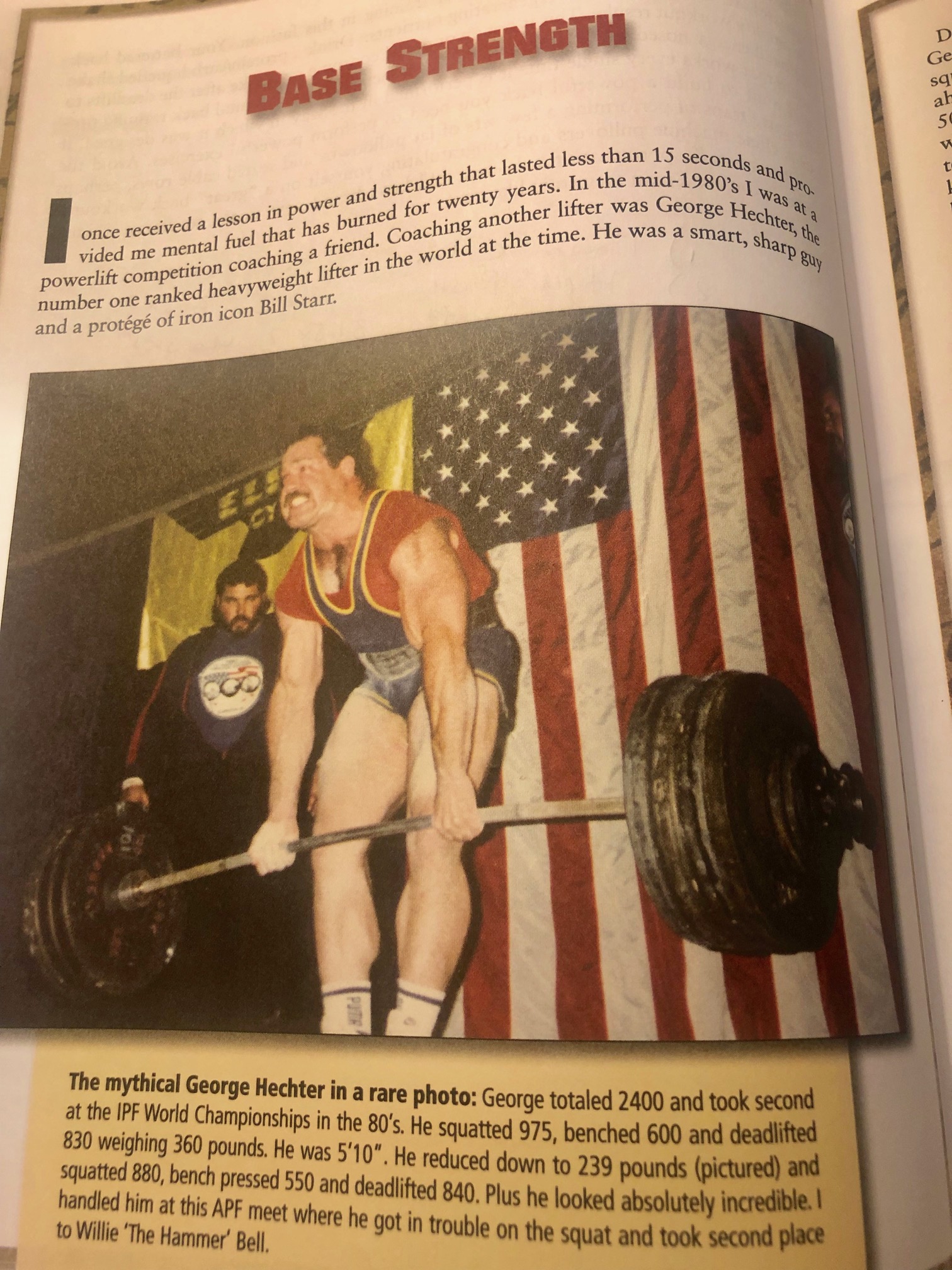 Photo Credit: Marty Gallagher's Purposeful Primitive Book
STRONG Life Podcast ep.203.
I LOVE talking training and life with Marty Gallagher. We speak often and we do it the "old school" way, via phone! Imagine that!
In this episode Marty and I discuss the following topics:
- Training 1 x week and getting stronger on a consistent basis.
- How to adjust volume and intensity in your training for longevity and results.
- Sprint Training and lessons learned from Charlie Francis.
- Blending Absolute Strength, Strength Endurance and Strength & Conditioning methods to develop all of these traits with a minimalist approach
- CAT Training (Compensatory Acceleration Training)
- RAW Powerlifting
Don't be offended by Marty's RAW opinions and style of conversation, this man says it like it is! This is how we talk whether on the phone or in person. Marty is a wealth of never ending knowledge so make sure you're reading his book, The Purposeful Primitive and listening to his podcast linked below.
Marty's Podcast is here:
https://www.ironcompany.com/podcast/
Listen Below:
Subscribe on Apple Podcasts HERE
Subscribe on Stitcher Radio HERE
And speaking of CAT, I wanted to share some extra for those of you who LOVE to learn more and want to consistently get better!
Here's some OLD footage of The Master, Dr. SQUAT, Fred Hatfield.
Until the next time.
Live The Code 365,
--Z--
Est. 2005
(Visited 2,054 times, 5 visits today)