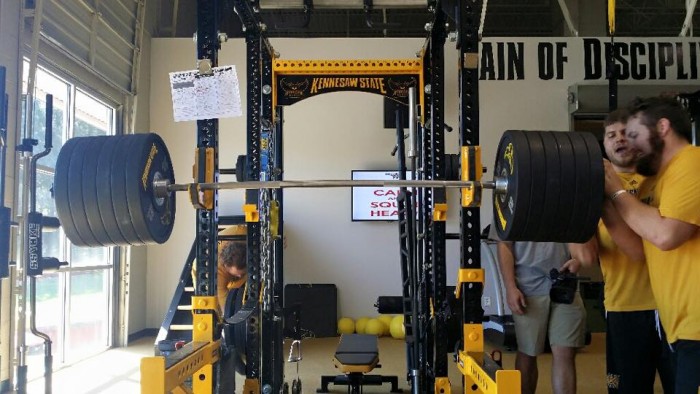 Strength & Conditioning, Physical Preparation, whatever term you want to use, go ahead. The REAL key is Results. Results tell the TRUTH and I see / hear lots of fancy talk out there with NO results.
I've got Football players showing up at The Underground Strength Gym after 6 months at a performance or speed school and this Football player can't do a pull up and lacks mental toughness. Football is a sport of Gladiators.
Football Players must be agile, mobile and hostile. Strong, Explosive, Tough & Durable in Mind and Body.
There are theories and there are realities when it comes to training athletes.
What is optimal and looks good on paper may be too much or too little for the athlete.
When a program is "perfect" according to science yet the Coach doesn't realize in America that NONE of these athletes have the "perfect" life, things MUST change.
I've known this for a LONG time. While a Football player, his coach and his parents think that running speed ladders is going to turn Johnny into the country's # 1 College recruit, I KNOW differently.
THAT is why I wanted to connect with Jim Kiritsy, who is in a unique position because his D1 Football Team, The Kennesaw State Owls are in their first ever season of D1 College Football.
In this episode we discuss how Jim organized a band new D1 Football Team from Day 1 and took them on a journey to their first game and first season.
Jim and I discuss the following topics related to Football Performance, Strength & Conditioning:
The organization of the weight room & the equipment needed for Football
Doing The Simple Things Savagely Well
Why the first 2 weeks of training camp was ONLY running and NO weight room workouts
What exercises are used for Football players?
The day to day experience of being a D1 Football Strength Coach
Playing Multiple Sports in high school AND college along with statistics
The Philosophy of a Strength Coach and Why this is Important
Mental Toughness in Football
[youtube width="666" height="366"]https://www.youtube.com/watch?v=RJNc79oR12U[/youtube]
We discuss MUCH more, so kick back and enjoy the show. NEVER stop learning.
Connect with Jim:
Resources for this show are linked below to help support The STRONG Life Podcast.
The STRONG Life Newsletter & FREE Training Courses
Underground Strength Coach Certification
Strength Coach Business Newsletter
Become An Underground Strength & Performance Coach HERE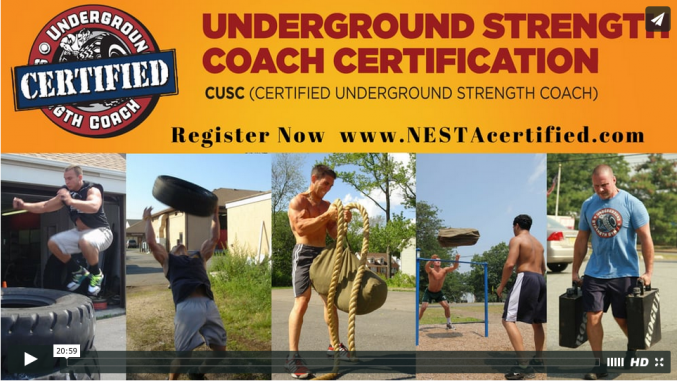 (Visited 217 times, 1 visits today)