I woke up earlier than normal today.
It was VERY tempting to stay in bed, shut off my alarm and just wait until my kids jumped on my bed to wake me up.
But, I got out of bed instead. The mind often tells you one thing and the body another.
If I slept in, it would have eaten at me all day and I would have questioned my edge, and if I'm losing "it".
I understand the need to Get Comfortable Being UNcomfortable.
It's the Key to much of my success.
It's also the key to many other people's success.
Successful people are doing what they love because at some point in time they had to deal with a lot of tough times, down times, overcoming mountains in the process and often times doing what others would NOT dare do.
I don't follow someone else's rules or their creed, I follow my own creed, and create my own path.
This rule applies for life AND lifting. Trust me, many people thought it would be impossible for me to be as strong as I am or as successful as I am in business, especially back when I first began running my business.
In my younger years, I was accused of being on steroids once I began to surpass others.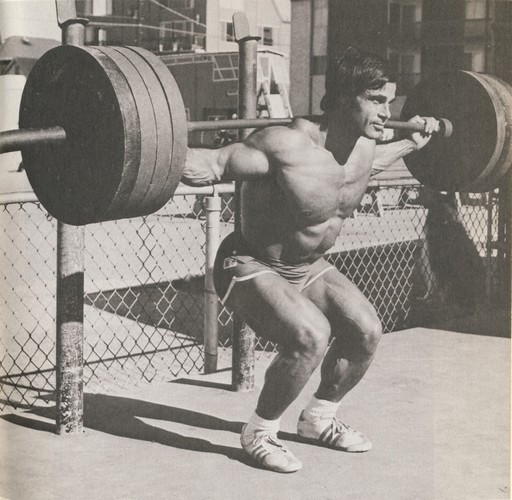 ** NOTE ** Prepare for the haters to come out of the wood works when you begin to achieve success.
Others laughed at me when I was talking of opening a unique gym where members could only be invited and many would be turned away.
When it comes to the training and the business and my entire life and getting things done, I forge ahead and get up every time I fall down. Gone are the days of being stopped by others or by hills, mountains and brick walls - I'll crush em' every single time.
I have no special skills, other than the fact that I know how to work like a Demon and I believe in myself like no one else could even imagine. I am highly motivated to WIN at everything I do. Others are a laundromat full of excuses.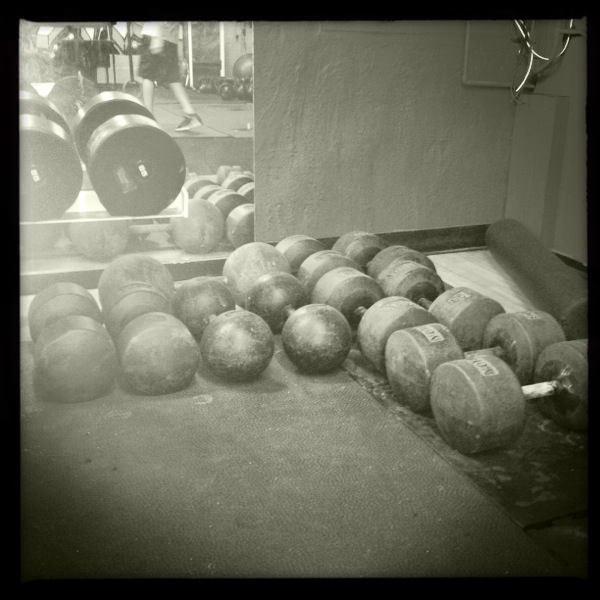 It means doing the work that others will NOT do in business, the gym and life.
It's a BIG key to my success.
It is THE Key to my success.
It can be the Key to YOUR Success..... the choice is yours.

I don't fear the painful workouts, or getting under heavy loads, or wondering if I'll throw up during a workout or not.
I don't give 2 sh*ts when some internet guru talks smack about me or how I train, because I know in the REAL World those "talkers" could never hang with me during a workout.
I believe in what I do. I believe in where I'm going. I know mountains and road blocks will come but I'll crush them. Do you believe in yourself this intensely?
This is why I believe in training the mind and the muscle together, through HARD workouts.
Because you are reading this, I am committed to YOUR success.
I don't want you to experience my painful past..... whether it be in life, training and / or business. This is why I create in an effort to help others, but only those who have integrity, honesty, commitment and work ethic. That's what I call "Living The Code".
These are the 4 BIG traits I look for when working with people, I call it Living The Code:
1) Honesty
2) Integrity
3) Commitment
4) Work Ethic
If you wanna dominate in life AND lifting, then you're in the right place. But.... being here alone doesn't mean a thing. It's when you begin DOING and BELIEVING that things begin to add up.
Thought I would just remind you 🙂
Lead from the Front & Live the Code 365.
--Z--
Join TEAM STRONG LIFE
INVICTUS

Out of the night that covers me,
Black as the Pit from pole to pole,
I thank whatever Gods may be
For my unconquerable soul.
In the fell clutch of circumstance
I have not winced nor cried aloud.
Under the bludgeonings of chance
My head is bloody, but unbowed.
Beyond this place of wrath and tears
Looms but the Horror of the shade,
And yet the menace of the years
Finds, and shall find, me unafraid.
It matters not how strait the gate,
How charged with punishments the scroll.
I am the master of my fate:
I am the captain of my soul.
~
William Ernest Henley ~

(Visited 7 times, 1 visits today)